Philippine players have one concern when gambling with real money Peso whether it is legal for them to gamble or not at online casinos. Before we get deep into this subject let's know the fact that the laws for online gaming in the Philippines are a bit odd. In both regions of the Philippines, it's illegal for any independent operator to offer online betting to locals. However, offshore providers with no connection to the Philippines may offer their services to the Philippines.
Gambling History
Gambling in the Philippines has been present since the sixteenth century, and is still prevalent in the country today. Currently, it takes on various legal and illegal forms found almost all over the archipelago. The government handles gambling through the Philippine Amusement and Gaming Corporation (PAGCOR) which aims to regulate and operate games of chance, and to generate government funds but there are also several other public and private agencies that handles specific forms of gambling like the Cagayan Special Economic Zone and Freeport situated on the northeastern tip of the country which is allowed to issues its own gambling licenses and uses different criteria to award them. In particular, casino gambling under PAGCOR is essential to the country's tourism and revenue. The Philippines has more casinos than Macau, with twenty found in Metro Manila alone.
Institutionalized gambling for charitable purposes began in the 1930s, where horse racing was allowed for the benefit of the Philippine Athletic Amateur Federation now the Philippine Olympic Committee, and since then only civic associations were allowed to hold horse races for fundraising. These were controlled by the organization called the National Charity Sweepstakes. Legislation in the country then changed around mid-1930s to institutionalize the sweepstakes in order to raise funds to promote public health and general welfare. National Charity Sweepstakes was then changed to Philippine Charity Sweepstakes Office (PCSO).
In 1976, during the Martial Law Era, the Philippine Amusement and Gaming Corporation(PAGCOR) was created by the government to regulate the ten gaming casinos that existed before the pre-EDSA era. The agency aimed for government regulation and centralization of all games of chance under existing franchises or permitted by law. By 1985, the coverage and privileges of PAGCOR were expanded, and the agency and casinos were constantly improved unto the 1990s. 
Bingo and the lottery had also been developed under PAGCOR. Within the 20th century, PAGCOR experienced both dips and hikes in income growth rate, which mostly depended on the visits of foreign big-time players. During dips in income growth rate, the agency would increase efforts by branching out to new ventures such as Bingo and Jai Alai.
Since then, various forms of gambling have been introduced and improved, and continues to spread and prevail all over the country. Recently, because President Rodrigo Duterte has initiated to mend the relations between the Philippines and China, Chinese visitors in the country are expected to increase, and this possibly attracts more investments. This puts the Philippines in competition with Macau and Singapore to become a gambling hub that targets Asia's rising middle class.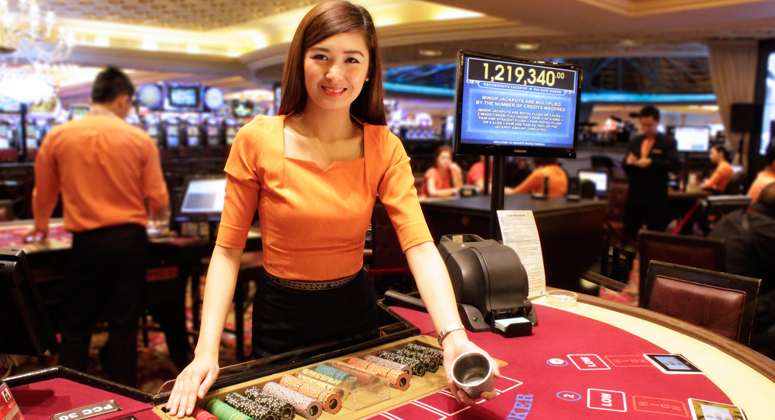 Philippine Amusement and Gaming Corporation (PAGCOR)
In the Philippines, number games and games of chance are regulated, controlled, and under the direct supervision of centralized government agencies. The most well known of these agencies, Philippine Amusement and Gaming Corporation (PAGCOR), both operates and licenses gambling casinos, gaming clubs, and other similar recreational spaces.
PAGCOR, was created as a result of the compelling need for the government to intervene in the proliferation of illegal casinos and clubs that conduct games of chance in a rampant manner. PAGCOR aims to do so by centralizing and integrating the right and authority to operate and conduct games of chance into one corporate entity to be controlled, administered, and supervised by the government.
While PAGCOR holds the authority and power to authorize, license, and regulate games of chance, games of cards, and games of numbers, however, this authority does not extend to games authorized, licensed, or regulated by existing franchises or other regulatory bodies, special laws such as Republic Act No. 7922, and local government units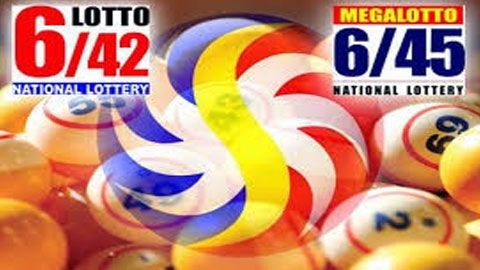 Philippine Charity Sweepstakes Office (PCSO)
The Philippine Charity Sweepstakes Office also known as PCSO is the government agency that organizes and conducts number games in the form of sweepstakes and lottery games. They do this in order to support and raise funds for health and welfare-related programs in the country. The products that they offer include EZ2 Lotto, GrandLotto 6/55, Suertres Lotto, UltaLotto 6/58, 4 Digit, Lotto Express (KENO), 6 Digit, Small Town Lottery, Lotto 6/42, Sweepstakes Tickets, MegaLotto 6/45, Scratch It Tickets, SuperLotto 6/49 and KASCASH Ticket. Winners of each game are given cash prizes.
While the Philippine Racing Commission regulates horse racing in the country, the Games and Amusement Board handles the betting aspects involving the discipline.
Privately owned companies
Philippines Gaming Jurisdiction Surveillance Monitor, lists the following firms as major participants in the Philippine gambling industry: Travellers International Hotel Group, Bloomberry Resorts Corp., Melco Crown and Belle Corporation and Tiger Resorts. Travellers, a joint venture between Genting Hong Kong and local conglomerate Alliance Global was established in the first private casino in the country, Resorts World Manila at the Entertainment City development in Metro Manila. Tiger Resorts operates Okada Manila while Bloomberry, Melco Crown and Belle also operate their own casinos in the area.
Local firm, PhilWeb was known for its E-Games network which was shut down by the government. In September 2016. Pagcor allowed offshore gambling and gave license to 35 Philippine-based operators reportedly on December of the same year.
Among the online gambling firms based in the country are Dafabet which serves the Asia Pacific market but also sponsors football clubs in the United Kingdom, and SBOBET.
Types of Gambling: Legal and Illegal
Legal Gambling in Philippines include the following:
Casinos: Casinos are venues where people go to in order to engage in legal gambling activities usually for entertainment and earning's sake. Gambling in casinos are usually played via cards and casino chips, slot machines, and more. Some of the games that are often played in casinos include poker, blackjack, roulette, and slot machines.
Sweepstakes:  Sweepstake games are contests where the winner can take all the prize.Lotteries in the Philippines are held by the Philippine Charity Sweepstakes Office. How it works is that there are 6 numbers randomly drawn within a certain range of numbers, depending on the type of lottery. There are several types of lottery made by the PCSO, such as the Lotto 6/42, Megalotto 6/45, Superlotto 6/49, etc. The person whose chosen lottery numbers in the card matches that of the ones drawn by the host wins the jackpot prize, but the amount of money of the prize depends on the type of lottery, as well as how many of the chosen numbers in the card match the numbers that were drawn .
Horse race betting: In horse race betting, people bet their money on which horses will win the race. People bet by giving their betting money to the selling windows or betting stations, then they claim their prizes there, if they win their bets. People can bet on multiple horses for higher chances of winning, and can choose among different types of horse race betting. Some of the different types of betting are win, place, show, Double Quinella, Forecast, Trifecta, Quartet, Daily Double, Pick 4, and Pick 6, etc.
Cock-fighting: Cock-fighting is a sport wherein two cocks that have been carefully bred and specially fed wrestle each other inside cockpit arenas until one dies or is unable to go on and the people bet their money on which cock will win. Most cockpits have a maximum of 10 minutes of fighting time. The victorious cock gets treatment and medicine after the fight and gets a break of around 3 to 5 months before fighting again while the losing cock which is dead is usually consumed by either the winning owner of the cock as a prize, or by other people.
Street games: People from corners of the street sometimes play simple games like pusoy dos, mah-jong, tongits, and sakla, where money is on the line.
Online gambling: With regard to online gambling in the Philippines, the current president of the Philippines Rodrigo Duterte stated that he would close all online gaming firms in the country. However, this statement was followed by a clarification statement that only those online gambling firms that weren't handled and licensed by PAGCOR were to be closed and considered illegal. Those gambling firms online that are handled and licensed by PAGCOR can still be considered legal. Some online gambling firms under PAGCOR include PhilWeb, DFNN, etc. Online gambling entails the usual gambling games like poker, blackjack, lottery, etc.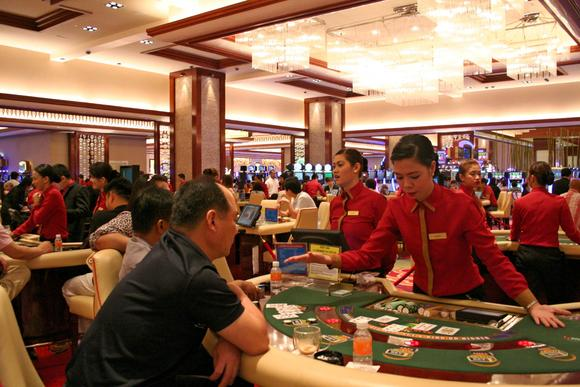 Illegal Gambling in Philippines include the following:
Jueteng: Jueteng is an illegal numbers game that is a form of local lottery, and is popular in the country due to its nature. The game was probably introduced during the Spanish colonization, and like cockfighting, it was done so by Chinese entrepreneurs. The name itself comes from the Chinese characters hue, meaning flower, and tengmeaning to bet. It involves the combination of 37 numbers against 37 numbers, (38 numbers in some areas), numbered 1 to 37, and bets are placed and accepted per combination. The game is usually played by choosing a combination of two numbers from 1 and 37, then little numbered balls (bolitas) are shaken in a basket (usually a rattan basket) and two balls are drawn before witnesses.
Masiao: An illegal numbers game where the winning combination is derived from the results of the last game of Jai Alai or the Special Llave portion or any result thereof based on any fictitious Jai Alai game consisting of 10 players pitted against one another, and its variants.
Last Two: An illegal numbers game where the winning combination is derived from the last two numbers of the first prize of the winning Sweepstakes ticket which comes out during the weekly draw of the Philippine Charity Sweepstakes Office (PCSO), and its variants.
Blood sports: Betting on contests pitting two animals against one another in a fight to the death is a way of life for many males in the country's hinterlands like Sabong or cockfighting, Horse Fights by the T'boli of Lake Sebu in Southern Cotabato every September or the festival of the Bulls, Spider Wrestling and more.
Few points to remember
Most popular online casino is Philweb, in partnership with PAGCOR. In Cagayan, there are over 70 different casino providers all operating, none of which the locals can use, for online play they are restricted to the e-games cafes by law apart from the new Philweb project. Cagayan is host to most of the larger online casino companies that serve Asia, and operate in identical manner to the large international casinos we have seen elsewhere.
Online casinos in the Philippines are banned from providing three games, Last Two, Jueteng and Masiao by law. They are free to provide any other game, and indeed are well known for the video Roulette games that has a live table spun in real time as part of the online game, and slot machines, which are incredibly popular in the e-games stations. There are currently over 250 variations of the slot machine game available in online casinos from the Philippines, making them by far the most played games.
Part of the licensing agreement for Casinos requires that they have enough capital to cover the casinos obligations, and requires account balances and winnings to be paid promptly. This makes government licensed casinos very safe places to put your money and makes them some of the most tightly regulated casinos around. For security and peace of mind online casinos in the Philippines make a lot of sense.
As said above the Philippine Amusement and Gaming Corporation are a government owned corporation who are the sole license issuer for gaming and casinos within the country, with the exclusion of the Cagayan Freeport. It both operates as the industry caretaker and runs its own gambling venues both physical and through its e-games stations, online. Through these activities it employs more than 11,000 people and operates 11 different casinos within the country, along with 180 bingo parlors and the e-games cafes, which allow legal access to the online casino games, of which there are more than 250.
The company is under direct control of the office of the President of the Philippines, and it has a board structure akin to most large companies. It was recently awarded a further 25 years of exclusivity in relation to licensing and regulating the gambling industry within the Philippines and to enter into joint ventures for projects at Entertainment City, near Manila.
The major casinos operated by PAGCOR are to be found within some of the largest hotels in the country, where they offer a traditional range of casino games such as Baccarat, Roulette and Black Jack, along with more popular regional games such as Pai-Gow and Sic Bo. These facilities generally operate 24 hours a day seven days a week, and are considered some of the best casinos available in the country. In addition, PAGCOR also runs 8 slot machine clubs, these are members only VIP style clubs.
It is legal to play at online casinos
The online gambling industry is now the second biggest demand driver for office space in the Philippines.  In late 2016, PAGCOR issued 35 offshore gaming licenses Popular online gaming sites include Betway Casino and Winner Casino. It is legal to play at online casinos.You can enjoy at offshore online casinos and that is perfectly legal to play. It is essential to ensure that the casino is both licensed and accredited by PAGCOR or the Cagayan licensing authorities, depending on where it is situated.
Conclusion
Thus we see that Philippines offers an interesting choice for gamers and gamblers as well as online casinos, providing a broad range of venues from within Cagayan Freeport or the PAGCOR regulated rest of the country. Once you get the legal situation clear, and assess whether your facility will be approved by PAGCOR or the Cagayan Freeport authorities, you can find a plethora of great online casinos in the Philippines to enjoy, without worrying about if you can legally play them, or whether they are going to be around tomorrow and not run off with your money.
In terms of choice, for online casinos Cagayan is the place to go, all the big providers operate sites from the area and offer the same broad choice of games, offers and bonuses as they do in other locations across the world which means also many offshore casinos is a great place to look for online games, with great bonuses and great games unless new laws come up regarding President Rodrigo Duterte's push to block online gambling in the country.