88betz Online Casino: A Quick Review
Introduction
88betz is a reputable online gaming website that offers sports betting and casino gaming events to players online. Licensed by Pagcor in Manila, Philippines, 88betz runs on an IDNPoker network, the largest poker network in Asia.
According to Casino City, 88betz ranks 2nd out of 53 IDNPlay sites, 2nd out of 23 in eBet sites, 3rd out of 38th in Oriental game sites, 5th out of 63 licensed online casinos in the Philippines, 6th out of 61 in Gold Deluxe Phil. Ltd Sales, 6th out of 65 in Albert gaming sites, 199th out of 452 in Non-English sportsbook, and 958th out of 3,890 online gaming sites. These statistics clearly show that 88betz is one of the most visited online gaming casinos globally. However, there is more to 88betz than its ranking. Let's find out more about 88betz with this quick review.
Registration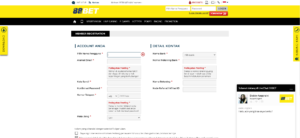 To register on 88betz, a player needs to click the "JOIN NOW' button on the upper right-hand side of the main page and fill up the following information:
Preferred User Name
Email address
Preferred password for login on the website
Bank Account Name and the Account number to be used for deposits and withdrawals
Phone number of the player
Type of game or games the player wants to list
Referral code
After the successful registration, a customer service agent will verify the bank information and will provide you with the online casino account number that you can use for payment.
Deposits, Withdrawals, and Bonuses
88betz only accepts payments in Chinese Yuan Renminbi (CNY) and Indonesian Rupiah (IDR) currencies. The banks affiliated with this online casino are Bank BCA, Bank BNI, Bank BRI, Bank Danamon, and Mandiri Bank. Deposits can be made through direct, local, or fast bank transfers and through Automated Teller Machines. Withdrawals, on the other hand, can be made through direct, local, or fast bank transfers only.
88betz has an average deposit time of three minutes and an average withdrawal time of nine minutes.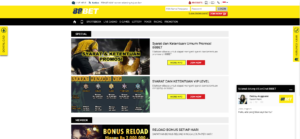 88betz offers different bonuses like sign up bonus, deposit bonus, gameplay bonus, cash rebates, cashbacks and referral bonus. Deposit and gameplay bonuses are normally distributed weekly while cash rebates and cashbacks are offered daily.
Two of the best bonuses that 88betz is offering are the VIP Level bonus and the Reload bonus. The VIP Level bonus is a daily/weekly Cashback and/or daily rebate given to an 88betz VIP player based on target deposits and turnover per month. The Reload bonus is a 5% auto bonus on any transfer amount from an accredited provider's wallet given to all 88betz players regardless of the ranking.
Language
The site's primary language is Indonesian. It does not support the English language, although online English translation is enabled. This made 88betz unpopular with non-Indonesian users, and this also attributed to the fact that this online gaming site has a 100% Indonesia-based users according to HypeStat. On the lighter side, the use of Indonesian language made it a most reputable online gaming site in the said state.
Website Design and Layout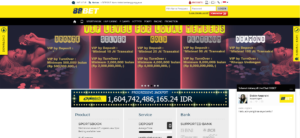 The website design and layout of 88Betz is user-friendly. With a black and yellow color theme, the website looks colorful and inviting.
The uppermost left side of the page has a clickable Live Help button that will lead you to a Customer Service chat box. On the other hand, the uppermost right side of the screen has a clickable red FREEBETS button that will lead you to the transfer wallet, promotions, and user counts. Below it is the login boxes where a registered player is required to input his user name and password. After logging in, players can then choose which game to play. What's inviting on 88Betz is the visibility of the progressive jackpot amount shown on the main page, together with the ongoing promotions offered at the moment. This feature entices players to place their bets.
Conclusion and Rating
Rating: 8/10
Overall, 88Betz is still one of the ideal online gaming sites that you can try. The average deposit and withdrawal time at 88Betz are one of the fastest in online casinos, allowing players to have smooth transactions. Moreover, 88Betz offers an acceptable unique bonus system for regular and VIP players together with a variety of casino games.
Indeed, 88Betz has a long list of pros. However, just like other betting platforms in the industry, it also has its downsides. One of its downsides is on the aspect of its language as it does not support the English language on its website. Nevertheless, if you're looking for a good online platform to make bets, 88Betz could be one of your best options. Although the website has a few cons, you will enjoy its features and its promotions. Certainly, 88Betz could be the most preferable betting haven for you.