Wanna win free rewards with mobile- Download now these 11 cool apps in Philippines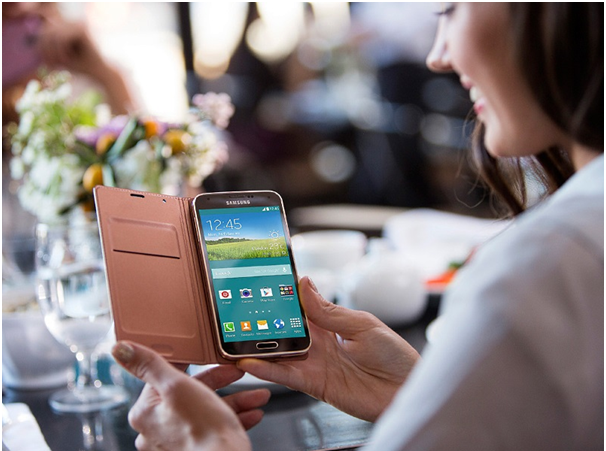 If you wanna win free rewards with mobile apps then you are at the right place. These days often you have heard buy one get one free at malls and stores but now even apps rewards you with lots of things like free movie tickets, deals on food or cashback points to use later for more shopping. Here are the best eleven cool apps in Philippines which you should download now on your smartphones and win free rewards.
1. GMovies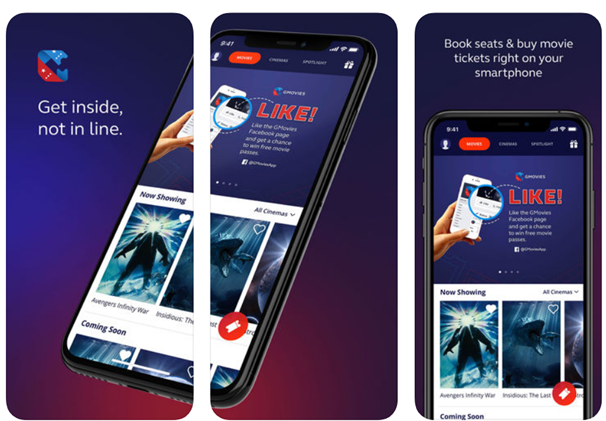 GMovies is the Philippines's only movie ticketing app that aggregates over 100 cinemas nationwide. Book seats & buy movie tickets conveniently for Ayala Malls Cinemas, SM Cinema, Robinsons Movieworld, Theatre Mall & Promenade Greenhills Cinemas, and Cinema 76. You can have this free app on your iOS as well as Android mobile. It doesn't just let you buy tickets online and in advance, for some movies, but also allows you to earn points from purchases and badges. Every P50 spend on a full-priced movie ticket earns you a point. Redeem 10 points and get P50 off on your movie of choice, or better yet, accumulate up to 50 points to get one free ticket to a 2D movie!
2. ShopBack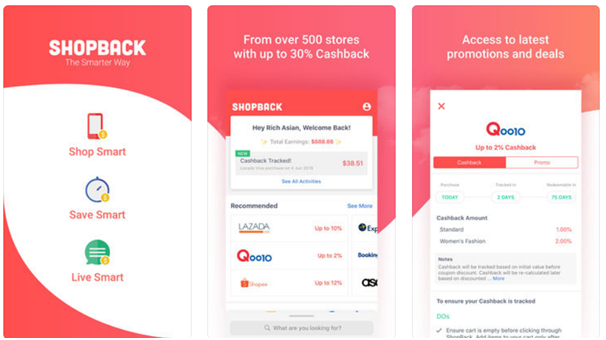 Get as much as 30% cashback on your online purchases, access to the latest coupon codes, deals, and offers at over 500 top stores with this free app. You have over 400 top restaurants, bars, and cafés to choose from . This app is available on: iOS and Android
mobile. The best part about this is that the amount you get back actually gets credited to your bank account in the form of cash in just a few days.
3. Zap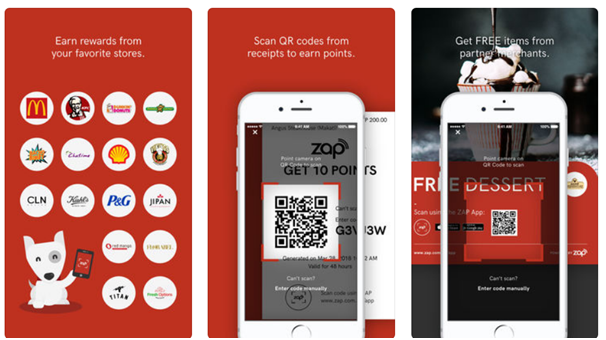 ZAP brings you a world of rewards at 800+ establishments, offering 5%-20% CashBack points on food trips and shopping sprees. Accumulated points can be used as cash to purchase anything from the same partner merchant. This app is available on iOS smartphone and Android. This is pretty neat, especially if you already have go-to stores, restaurants, and even spas. To earn your points, simply type your mobile number at a partner merchant's ZAP terminal, and your points will be automatically credited to your account. The same goes for when you want to pay with points.
4. Eatigo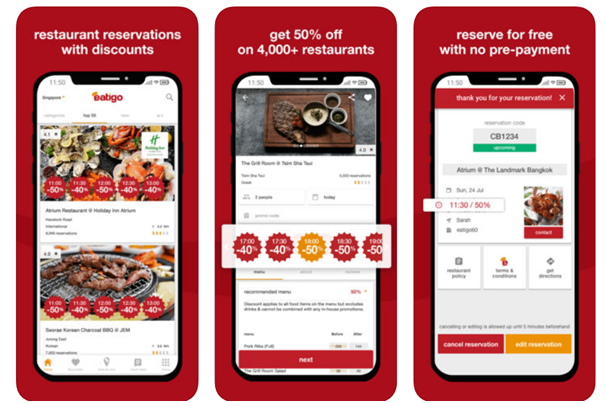 Eatigo is a restaurant reservation app which offers time-based discounts of up to 50% off, every day at all of its 4000+ restaurants. There are no pre-payments or hidden cost, eatigo is 100% free. This app is available for iOS and Android smartphones.
5. Grab Rewards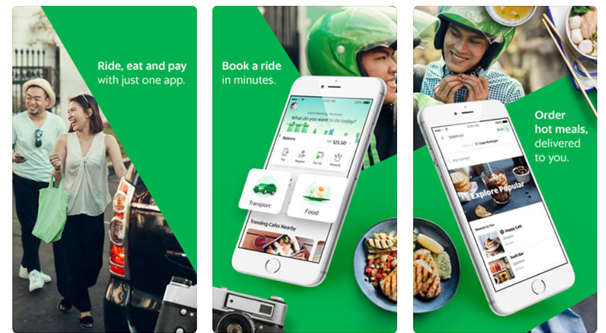 Grab is Southeast Asia's number one ride-hailing app, food delivery service, and cashless payment solution all in one. Get the most convenient booking service for private cars and taxis from the largest community of drivers in the region, food delivery from your favourite restaurants to satisfy any craving, and cashless payments in-app and at merchants across the city. This app is available for iOS and Android smartphones where you can earn lot of points. In fact, you may already be a Platinum Member, which means you can accumulate points faster, too. These points can be used to buy Ride Rewards, which are discount vouchers you can apply to your fare, but they can also be used to claim Partner Rewards, which are discounts from establishments and services.
6. CLiQQ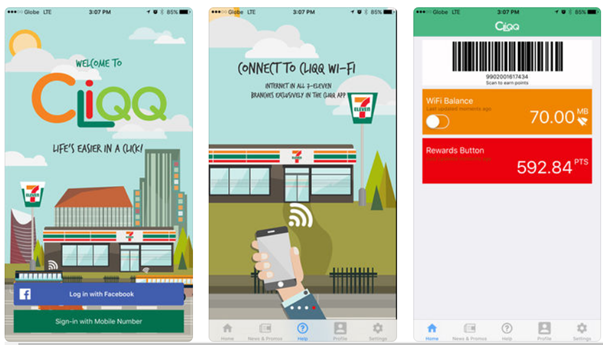 This is an official 7-Eleven mobile app for CLiQQ WiFi and CliQQ Rewards. CLiQQ WiFi allows you to access the internet using your points. All 7-Eleven stores are CLiQQ WiFi zones. Convert your POINTS to MB when you run out of CLiQQ WiFi Credits. CLiQQ Rewards is 7-Eleven's loyalty program (formerly Every Day! Rewards).  You can earn points by presenting your loyalty barcode every time you buy at 7-Eleven. Get your loyalty barcode for free by downloading our mobile app. If you have an Every Day! Rewards card, you may link it to the mobile app to combine your points. This free app is available for iOS and Android. To earn more points, pay with CLiQQ Pay Wallet, 7-Eleven's mobile wallet. Keep in mind, though, that there are daily limits. Paying with cash allows you to earn points from your first two transactions for the day. Paying with CliQQ PAY Wallet, however, allows you to earn from your first 10 transactions.
7. Potato Corner Craze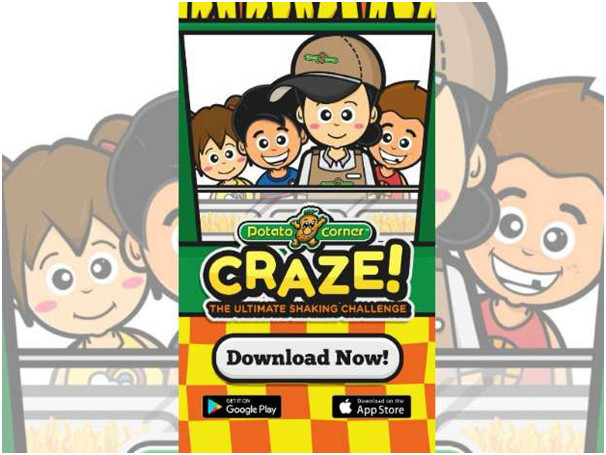 This is actually a type of game app available on: iOS and Android. For every 179 coins you earn from running a Potato Corner stall, you get to redeem real Giga fries at selected Potato Corner branches.
8. Vikings Rewards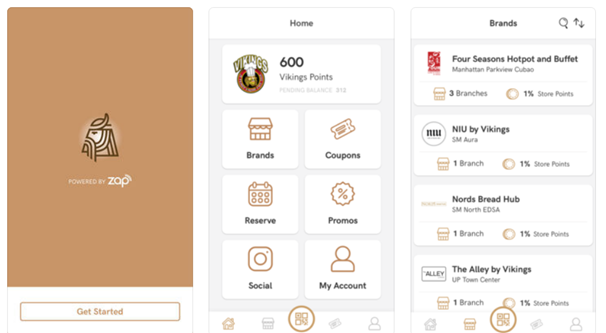 The Vikings Group offers the online version fitted to reward its Loyal members thru the Vikings Rewards App. This app is designed to let you earn exclusive Vikings Reward Points and track your points progress from bronze, silver and gold tiers. You can indulge in a unique culinary experience, discover new dishes, receive member's only privileges and more. This app is available for  iOS and Android
When you purchase the Vikings Rewards card for P50 and download the app for free, you can start earning Rewards and Redemptions points for every P100 you spend. Rewards points help you upgrade your membership tier, while Redemptions points are for claiming rewards like rebates on select Vikings branches and other affiliates. Just note that forgetting your card means forfeiture of any points you might earn from your meal.
9. Starbucks Rewards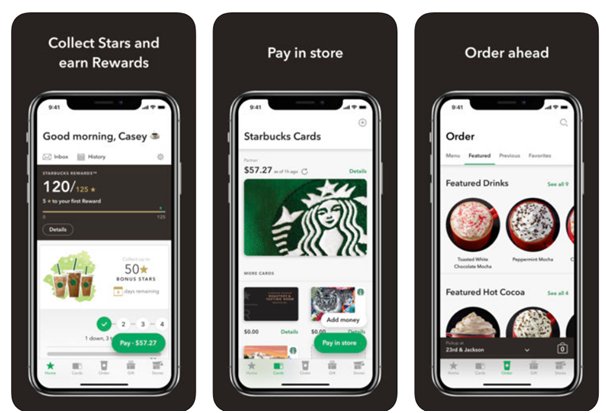 The Starbucks app is a convenient way to pay in store or skip the line and order ahead. Rewards are built right in, so you'll collect Stars and start earning free drinks and food with every purchase. This free app is available for  iOS and Android
With Starbucks Rewards card and app your transactions either earn you Stars, which you can then exchange for drinks and selected products. But using the app sometimes qualifies you for special promos that let you earn twice as many Stars. It's also a great way to secure and consolidate your accounts into one.
10. Pera Swipe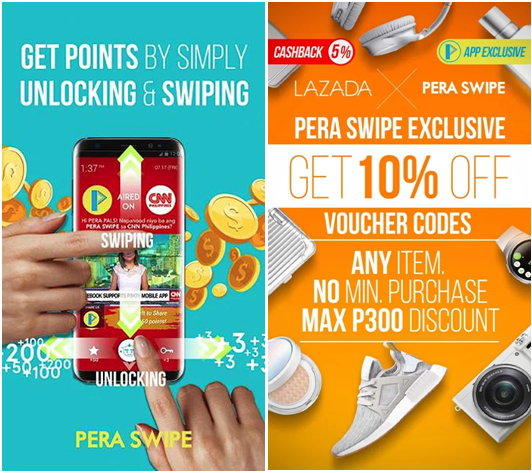 This free app is only available on Android mobile. By downloading the app, you're in effect renting your lock screen to the app, which then feeds you content from their strategic partners. Every time you swipe to unlock your screen, you earn points, which you can then use to get prepaid load or top up your Lazada wallet, among other exciting rewards.
11. Uniqlo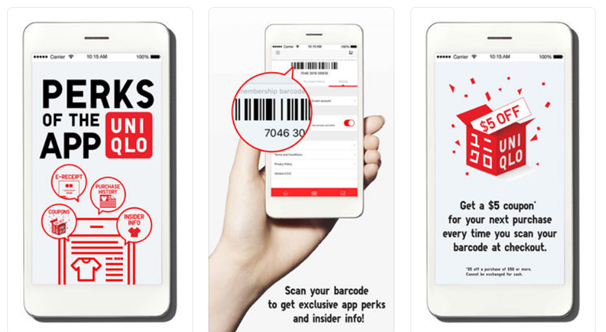 With the Uniqlo app, you can keep track of your purchases, receive special coupons on your birthday, get updates, find stores, and best of all, win discount vouchers! For every P2,000 purchase, you have the chance to win up to P500 off. Just scan your membership code upon purchase, and you'll get to play the next day. You can download this free app for iOS and Android smartphones.
Now download the free app that you wish to win rewards from and enjoy.