Awesome Casino games, Poker King Club and Bonuses at Solaire Resort Casino Philippines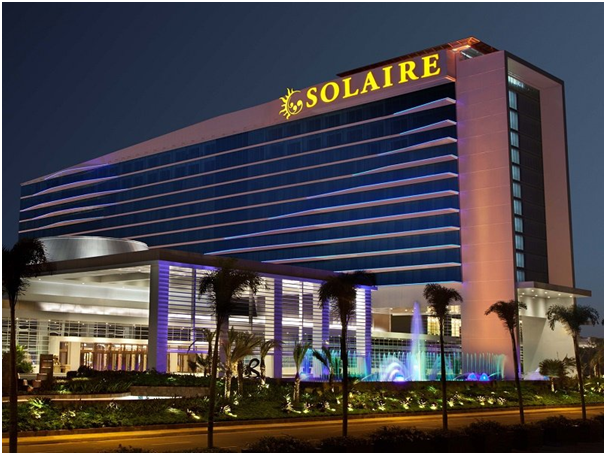 Solaire Resort & Casino formerly known as Solaire Manila is a resort and casino in Entertainment City, a massive complex built along the Bay City area of Parañaque, in Metro Manila, Philippines by way of a proclamation for tourism by H.E. President Gloria Macapagal-Arroyo. The complex, which includes a five-star hotel with a total of 800 guest rooms, suites and villas. Solaire Resort and Casino is the first of four casino resorts to open in the area, and was opened on March 16, 2013, and is currently the tallest hotel in the Manila Bay area outside the City of Manila.
The complex includes 18,500 square metres (199,000 sq ft) gaming area containing 1,620 slot machines and 360 gaming tables. Also features convention facilities as well as leisure, live entertainment, dining and retail hubs. The project includes a second parking building, and "The Theatre at Solaire", with 1,740 seats and retail space of 60,000 square meters.
An arena which is to be part of the casino complex, was planned to be among the proposed venues for the Philippine hosting bid for the 2019 FIBA World Cup.
Games to play at Solaire Resort Casino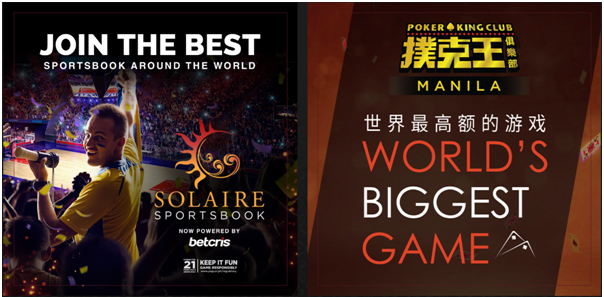 There are number of slot machines and table games to enjoy here at the casino floor. Among table games you can hit the jackpot in the games of Texas Hold'em, Caribbean Stud Poker, Pontoon, Grand Sakla, SicBo, Craps, Busting Blackjack, Lucky Ball Roulette, Lunar Poker, Money Wheel, Super Six and more.
Also take part in Solaire Sportsbook featuring a wide array of major international sporting events to choose from. You can easily place wagers on  your favorite sports and teams via phone or at the Solaire Sportsbook counter at the main gaming floor. For more information Click Here.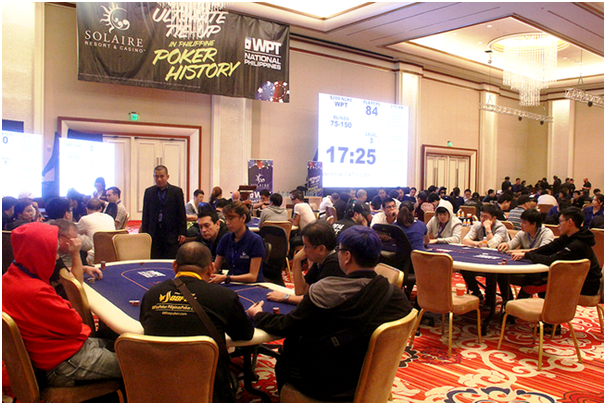 The main attraction at Solaire Casino besides slots machines is the Poker Club. Known as Poker King Club which was founded in 2009, with its first live poker room opening in Macau, it offers games of various limits from 25/50 to 1,000/2,000. The club was named after a famous poker movie "Poker King," starring well-known Hong Kong Movie actors Louis Koo and Lau Ching-Wan. Besides running cash games 24 hours a day, seven days a week, it has organized and cohosted various tournaments as well, including the "Macau High Stakes Challenge," which was the world's largest single-day tournament with a winning payout of over HKD50,000,000.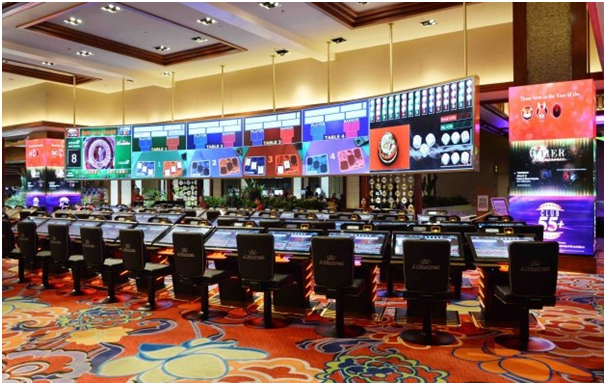 Here you can enjoy the world's biggest cash games.  In March 2015, this club  moved its operations to a larger, newly decorated room in The Venetian Macau's Phoenix Hall. The new room boasts a larger space with brand new amenities that enable it to cater to even more poker enthusiasts. Shortly after the move, poker king club expanded operations to the Philippines, bringing its world-class poker room and expertise to Manila.
Featuring four well-appointed tables at the main gaming area and two luxurious tables at the VIP area, to participate in a game you must first make a reservation with the Solaire Poker Room host. If there is a seat available, it will be given to the player. Otherwise, the player will get on a waitlist, and the Solaire Poker Room host shall contact the player the moment a seat becomes available.
Once given a seat, the player must place on the table, in full view of the Dealer and all other players, the minimum buy-in required in chips. An active player may not reduce his table stake during a game but he may freely add to it in-between hands dealt.
Remember you need to  be 21 and over to play games at this casino.
 Bonuses to grab at Solaire Casino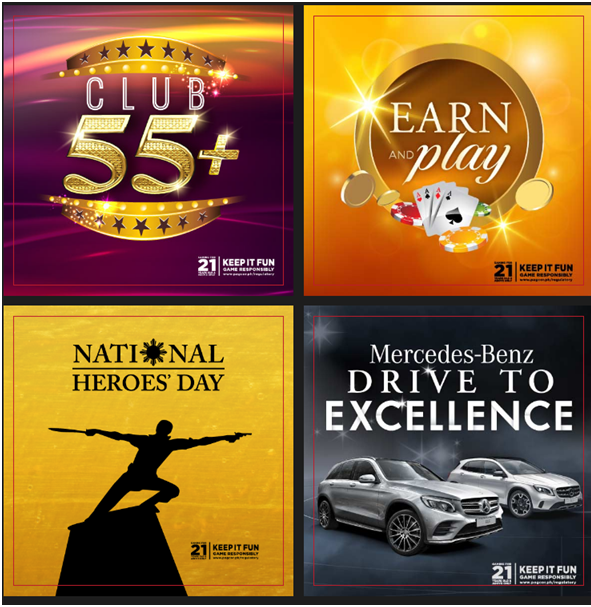 There are various ongoing promotions and offers to grab at Solaire casino Manila.
If you are 55 and over years of age every Monday there is an exclusive offer for 55+ club members where a raffle draw is held  at 3:00 PM, 4:00 PM & 5:00 PM. Simply print your ticket at any kiosk and get a chance to win up to Php25,000! Kiosk Printing is available every Monday from 1:00 PM – 4:50 PM Drop your entry at the Events Stage from 1:00 PM – 4:50 PM
Also enjoy Fresh Lunch Buffet at Php999+  and for guests below 55 years old you have buffet at  Php1,499+ between 12:00 NN – 2:30 PM Simply present a valid ID at Fresh on Mondays to avail the offer.
Also you can ask Solaire Rewards representative for any new perks for the month.
Another offer is Earn and play where any one who has a Solaire Rewards card can use it when playing any table or slot machines.  Members may redeem two Bonus Pesos through MySolaire.
Get more winning experiences by converting your Solaire Pesos to Bonus Pesos as a member. The Conversion Rate is 1 Solaire Peso = 1 Bonus Peso valid from Monday to Sunday 10:00 AM – 10:00 PM and is open to Silver, Gold, Platinum, Emerald, Ruby and Diamond members only.
There are other monthly, daily and weekly bonus offers to grab at the casino.
Redeem promo chips and slot credits for both table games and slot machine games using your Bonus Pesos for a more thrilling casino gaming experience. High-rollers can experience VIP treatment at their  luxurious lounge where they can relieve some of their stress from playing in La-Z-Boy chairs while feasting on delicious dishes through their exclusive food service.
Take advantage of the six tiers in Solaire Rewards. Begin your journey with Silver and progress up to Gold and Platinum for more exclusive rewards. Emerald, Ruby, and Diamond members can enjoy a more luxurious gaming atmosphere by having access to premium amenities at the Solaire Club.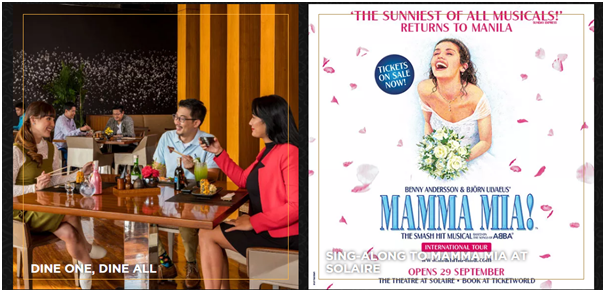 You can also go shopping for items from selected retail outlets at the resort using your Solaire Pesos.
Bonus Pesos is one of the primary membership benefits of Solaire Rewards. This can be converted to promo chips for table games and slot credits for slot games. There are various other recreational and entertainment going on at the casino which you can enjoy and have fun as a member of the casino.
To redeem promo chips using your Bonus Pesos, just visit the Casino Floor cashier and ask for assitance. To redeem slot credits, simply insert your card in your favorite slot machine.
You have 12 months from the time of earning to use your Bonus Pesos. These expire on a first in, first out basis. To check your membership status, you may login to Solaire Rewards Club, visit the Solaire Rewards counter or visit promo kiosks located on the gaming floor.
To join Solaire Rewards Club, visit the Solaire Rewards Club counter and provide a valid government issued identification to receive your membership card. Or you can call (+632) 888-8877 for more details.
How to reach Solaire Casino to play slots?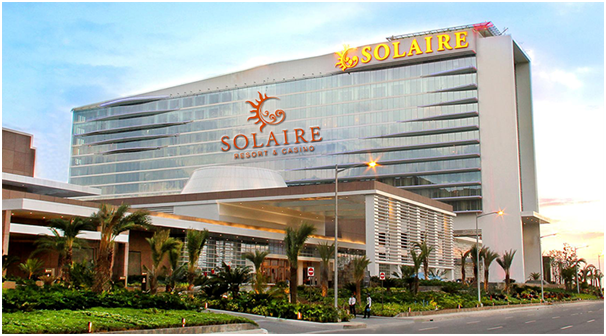 The casino is located at Aseana Avenue Entertainment City Tambo, Paranaque City 1701 Metro Manila, Philippines. There are limousine services offered by the casino to pick you up from your local destinations or from the  airport. There is free shuttle service also that makes trips from Mall of Asia to Solaire casino. You can contact the casino at phone number +63.2.888.8888 to book your hotel or avail any of the other casino facilities.