How to link Paypal, e-wallets, and banks as payment processors to Gcash?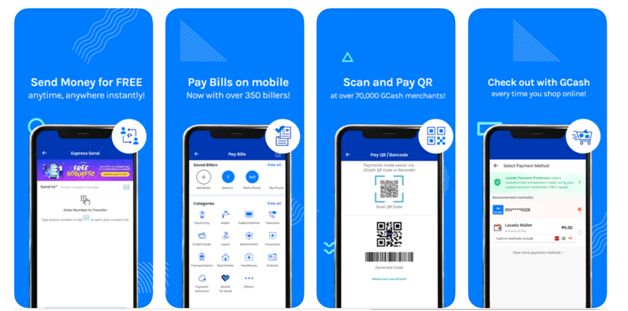 As Gcash partners with dozens of payment processors, e-wallets, and banks to allow its users flexibility in transferring funds, this feature comes very handy for Filipino punters to make a deposit at the online casinos to play games in real-time with Peso.
Here you will find as to how to link Paypal, e-wallets, and banks as payment processors to Gcash for your deposits and withdrawals at online casinos or at any merchant store in the Philippines.
How to link PayPal for GCash transactions?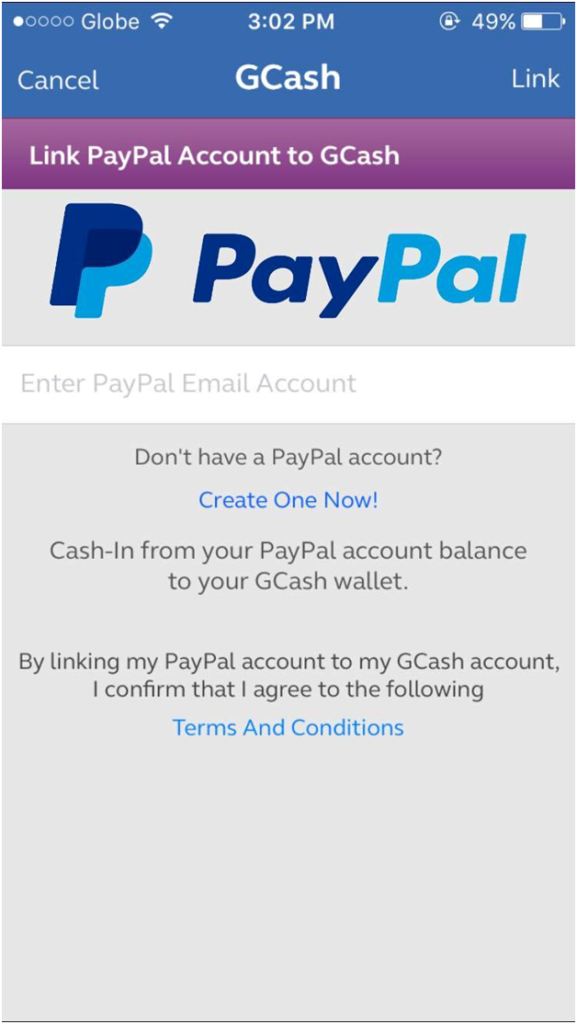 One of the popular payment options or processors that can be linked with GCash is PayPal. As there are many online casinos that accept Paypal, this mode is best for those punters who use Paypal to cover bills online, those who want to shop online, or want to sign up for gaming or casino services. But before you can link and use your PayPal together with G Cash, you need to consider a few things first about your PayPal account:
To ensure a streamlined procedure from G Cash to PayPal, make sure that your PayPal is registered in the Philippines; you have opened your own paypal account and the information on your PayPal account matches with that on your G Cash account. By linking your PayPal account, it will trigger authorization of the Pre-Approved Payment Plan to GCash.
Before you link to your PayPal, make sure you disable the System Web View on your mobile device. You can disable this by checking out the Device Settings, and by visiting the 'Show System App' and disable Android System Web View. If you are going to link PayPal to GCash, you need to log in to your PayPal account and allow the Pre-Approved Payment Plan to G Cash. Simply follow the standard steps that are required on the online site to complete the linking of the two payment processors. You will know that PayPal is already connected to GCash when the app will be displayed after you tap 'Close and Continue'.
How to link bank account for transferring using GCash?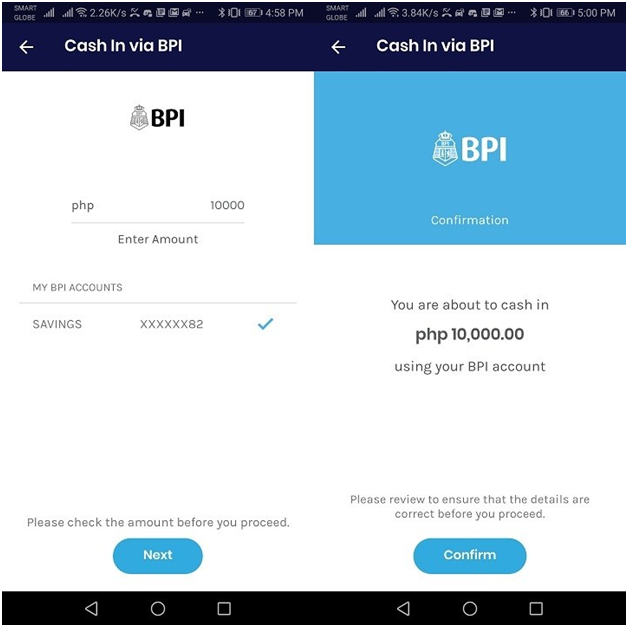 You can also work with other local banks in the Philippines when using your G Cash. Other banks that you can consider when transferring and moving funds are Banco De Oro (BDO), Rizal Commercial Banking Corporation (RCBC),Union Bank, AUB, and Metrobank among others. The transfer and movement of funds are made possible through a service of the company called the GCash Bank Transfer.
Under this service arrangement, a customer or company can now use GCash to transfer funds to over 30 banks in the country free of charge. This facility is made possible through the efforts of InstaPay, a financial initiative by the Bangko Sentral ng Pilipinas. This program of the BSP allows you to electronically transfer funds to and from banks in the country in real-time.
Also, this facility allows an individual to transfer funds to a non-bank issuer e-money issuer in the country, GCash included. When you access the Online Banking tab, you will be presented with a long list of preferred banks in the country. As of this writing, GCash currently supports RCBC, BPI, Union Bank, Maybank, PS Bank, PBCOm, and AUB. In your GCash app, users also have the option to add Mastercard or a Visa debit card.
You can use BPI to transfer funds
The Bank of the Philippine Islands is one of the leading banks in the Philippines and it offers hundreds of branches around the country. Due to its availability in different parts of the country, BPI is a great option for customers who want to cash-in with G Cash.
To use this service on your GCash app, you need to make sure that your phone features the latest version of the app. If you are using iOS device, the minimum requirements for iOS are v5.9.0:167 and for Android, look for v5.9.0:315 and above. To enjoy this service, you need to link the first G Cash to BPI by Log in to your GCash app> Look for the Menu and select 'My Accounts'>Choose BPI Account.
Log in to your BPI Express Online Account. By doing this, you are agreeing with the Terms and Conditions of the service provider. If you don't have an account with BPI Express, then you need to create an account first. Then follow the instructions on the screen to complete the process.
If you want to transfer funds or want to cash-in, the process remains the same. To start the procedure, you need to log in to your app and choose Cash-in from the options available. Choose BPI to GCash and enter the desired amount that you want to cash-in. Confirm your transaction by confirming the mobile number and the code. You also need to input your 6-digit authentication code on the mobile phone to complete the transaction. You will get a confirmation message from the operator if the mobile transaction is successful.
You can also use other banks to fund your online wallet. Simply follow the general steps that are listed here to start using the service. Now that your GCash is fully funded, you can use the money to send it to another bank or pay for products and services online.
Cashing-In Using 7-11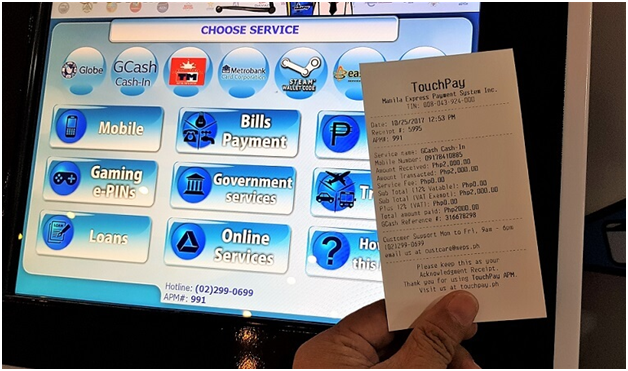 If you are from the Philippines, then the best way to complete your transactions with GCash is to visit a branch of 7-11. This store offers customers a quick and safe way of cashing-in the funds. If you are planning to visit 7-11, follow the steps described below:
Choose the 7-Eleven Bar code in the cash-in service of your GCash account.
Identify the amount that you want to cash-in and click 'Next'.
A bar code specific to the store will be generated. This will expire some time and it's indicated on the slip. If the code has expired, you need to generate another.
You need to present this bar code to the cashier of the store. The cashier will then scan the code and will process your cash-in request.
The store cashier will then print and provide you with the receipt for reference together with the requested money.
Cashing-In Using Other Banks
Aside from BPI, you can also fund your account by using other banks. If you want to try this service and fund your GCash in an instant, using your GCash app, select 'Cash-In' on the dashboard and choose 'Online Banking'. You will be presented with a list of banks that allow this service using your app. There are some cases when the bank will require you to access their app or website for you to complete the transfer of funds from the bank to your GCash app and account.
If you want to cash-in using Asia United Bank login to the mobile app or official website of AUB >Choose 'InstaPay Fund Transfer''>Choose AUB Account to transfer funds from>Choose 'GCash' and provide your 11-digit GCash account number and enter the amount > Check the transaction before confirming.
Note that this money transaction comes with a Php 10.00 transaction fee.
If you want to cash-in using Maybank Log in to the mobile app or the official website of Maybank<> Choose 'Transfer' and provide your transaction password> Select 'Transfer to Other Accounts'> Choose the account to transfer funds from> Select 'New Transfer' and choose ' GCash'> Select 'Savings' for the Account type and provide the 11-digit GCash account number and supply the amount that you want to transfer. Finally Make sure to review the details of the transaction before clicking 'Submit'.
Cashless Services Offered by GCash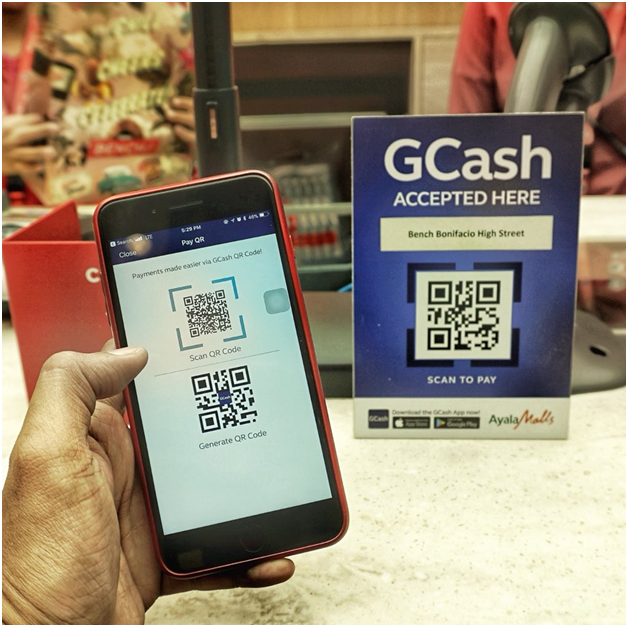 Once the online wallet is fully loaded, then that's the time that you can enjoy its many services. There are two general services that you can enjoy with G Cash: you can enjoy the Lifestyle Services or try the Financial Services. For Lifestyle Services through the GCash app, you can buy load with your mobile. You can also enjoy rebates from Globe if you purchase using this payment method. You can shop online or You can use this online payment method to transfer funds to anyone with a mobile number. If you plan to repay a debt or simply want to send money to another person, then the GCash app can be used.
With more than 400 registered companies and service providers, anyone can pay bills at any time.
Also as few gaming websites or online casinos allow their players to fund their accounts using GCash. Just make sure that the gaming platform or online casino that you are using is fully registered and allows G Cash as one of its accepted payment options.
If you have funds in your GCash app, you can transfer the money to another bank. The process of GCash to banking is fast and convenient and helpful for busy individuals who don't want to line up in a bank. Speaking of financial services and fund transfers, you can also use your G Cash with other popular payment platforms. For example, you can move GCash to PayMaya, GCash to BDO, or GCash to Smart Padala. Your G Cash is not just best for paying bills online. You can also use it as an investing tool. With a minimum of Php 50, you can start investing your money.
Withdrawing with Gcash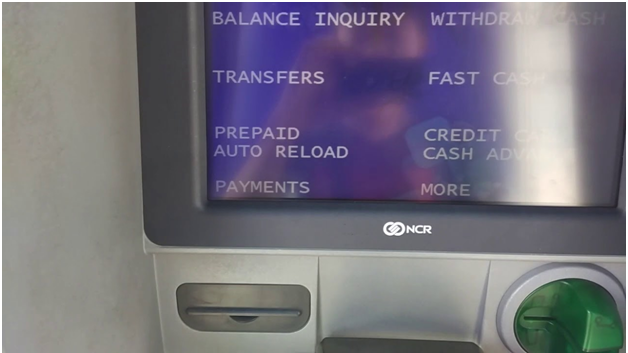 If you have the Gcash app, you can cash-out and withdraw funds in any ATM using your GCash Mastercard or you can complete the cashing-out transactions in G Cash Partner Outlets. If you are going to complete the withdrawal in a Partner Outlet, you need to complete first the GCash Form. Make sure to include all the information required by the form. Submit this form and the Cashier will process your request. Once the information and the MPIN have been confirmed, the Cashier will now give the money. When cashing-out, you don't need to worry about the fees as you enjoy seamless transactions with minimal or no fees at all!
Another option that you can use when cashing out is through ATM. If you are using a GCash Mastercard, you should visit a Bancnet ATM or any ATM that is affiliated with Mastercard. When the machine asks for your PIN, simply provide your MPIN. These are the major ways on how you can cash-out your funds. You can choose the option that is more flexible and convenient for your needs.
As a verified and registered user of GCash, you have access to the Customer Protect. Under this program, a customer is protected against unauthorized use of the facility like you are protected against ATM skimming and unauthorized POS transactions.
Also, the official website of Globe and GCash offers a complete Help and Frequently Asked Questions (FAQs) pages if you have questions about this payment method and the service can always get the answers for funding casino accounts or transferring money in the Philippines.