What are the six best deposit options for Philippine gamers at online casinos and betting sites?
Betting at online sports betting site is easy for Filipinos if they know the best deposit options to fund their casino account. Several of the online legit bookies and casinos are friendly to Philippine gamers and therefore offer many friendly deposit or payment methods to fund your online betting sites to enjoy various sports betting and casino games. But there are few best deposit options that Philippine gamblers can use with convenience and ease and these best payment modes are available at almost all of the online betting sites. So here are the best six deposit options for Philippine gamers are online casinos and betting sites.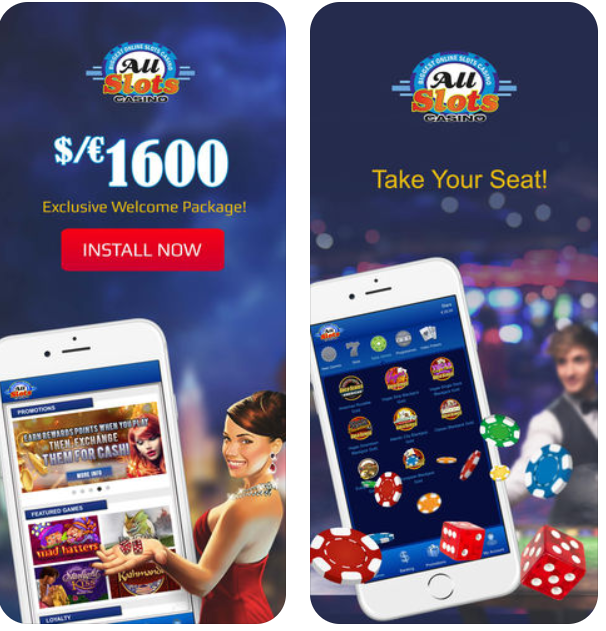 1. Neteller
While there are many options for depositing and withdrawing, Neteller is one of the best to use. To start, open an account at www.neteller.com. Next simply send a wire from your Philippines bank account to your Neteller account. Though it takes a while to set up, the benefits are well worth the time spent doing so.
Neteller is essentially an online bank account. It supports seamless low cost conversion between Philippine peso (PHP) and United States dollar (USD). To begin with, you can fund your Neteller account by sending a bank transfer. Once the transfer is received, the money will be made available in your Neteller account. You can then use this money to deposit at offshore gambling site.
You can also cash out your balance from these sites back to Neteller too. At anytime you want to take money off Neteller you can do so by wiring the money back to your bank account in the Philippines. This is my favorite and also in my opinion, the easiest way to move money to and from online casino sites.
2. Entropay
Entropay is one of the top eWallet solutions in Asia, especially for users based in the Philippines. It's cheap fees, anonymity and fast processing times make it a top choice for online gamblers in Asia. EntroPay was founded by Ixaris Systems in 2003 and provides users with a Virtual VISA card that can be used instantly wherever VISA is accepted. Users can instantly load funds onto their card from a personal debit or credit card anywhere in the world, and can only spend what is loaded on the card. It is a quick and simple payment option that's open to anyone, regardless of their credit history.
Instead of using your card to deposit to the online betting site, simply deposit money to Entropay and then use Entropay to deposit. This works 100% of the time, hence why it is such a popular option.
EntroPay also offers a plastic MasterCard, a physical prepaid debit card with chip-and-pin technology. This physical card is reloadable using an EntroPay account and can be used for online transactions, point-of-sale purchases and ATM withdrawals worldwide.
Existing EntroPay users can apply for a plastic MasterCard, subject to approval, and must pay an application fee that will be deducted from the funds on their EntroPay Virtual card. If the application is successful, the physical card and unique PIN will be sent via mail in 3 to 4 business days. The Card & PIN delivery charge is $9.99/£4.99/EUR7.49
Users load funds onto the EntroPay Plastic Card either by transfer from an EntroPay Virtual Visa card or by loading funds directly from a personal credit or debit card. The minimum deposit is $20 / £10 / EUR15 and the maximum deposit is $5000/£2500/EUR3750. A fee of £0.10/EUR0.15/ $0.20 is charged to transfer funds from an EntroPay Virtual Visa card to a Plastic card.
Point-of-sale and online transactions with the plastic card are free of charge but fees of $2.49/£1.25/EUR1.99 are charged for withdrawing money at an ATM, with Foreign exchange fees on ATM withdrawals set at 2%.
3. Credit and Debit Cards
With a debit card from UnionPay, VISA, Matercard or OCBC , you can deposit real money direct from your bank account. The minimum deposit limits will usually be low, and your provider may not charge. With a debit card you only use what's in your current/checking account.
Major credit cards (Visa, MasterCard, JCM, Diners Club, AMEX) allow for reliable payments and are widely accepted online. VISA and MasterCard are most popular, but some casinos accept AMEX too. A credit card deposit usually carries a 'cash advance' charge of around 2.5-3 percent.
4. ecoPayz
Instant and secure, EcoCard has become one of the leading online casino deposit methods in the Philippines and the rest of the gambling world. EcoCard is a type of prepaid account, which allows for online payments to thousands of various institutions. Recently, the company has changed its name to EcoPayz, which incorporates a range of other payment tools along with their original EcoCard. EcoCard deals in both virtual and physical prepaid cards, currently used in 47 currencies and 173 countries. EcoCard as it is an extremely convenient prepaid means of depositing money into an online casino website and requires no credit check or bank account information. Although you can obtain a physical EcoCard if you wish, for those non-US residents that want a layer of protection between their bank accounts and the online gambling website of their choice, the virtual EcoCard is an excellent option.
Creating an account for EcoPayz is an extremely straightforward and quick process that only requires that you input a few personal details such as your email, name and address. Additionally, you must input your financial information to fund the account whether it is through a prepaid card, debit card, bank account, or credit card. After that, your account must be verified using an email confirmation with instructions and an activation code. Once this process is completed, you can log on to your account, accept the terms and conditions and finish the easy process of registering for an EcoPayz account.
Such prepaid cards (e.g. MasterCard, UnionPay, ecoPayz) can be loaded with CNY before transferring to an online casino site. They aren't accepted everywhere but are great options if you don't have a credit card.
5. Bitcoins
Online casinos which accept bitcoins can be more convenient for players and still offer nice promotional incentives to join. These days most of the online betting sites have started accepting Bitcoins and other cryptocurrencies to play games and bet on sports.
In fact, bitcoin is such a hot topic right now that it is often times covered by experts at iGaming conferences. The bitcoin casino reviews easily show that these online casinos live up to the standards of the industry and can even be more convenient due to the advantages that come with using the cryptocurrency. The best bitcoin casino certainly has to be secure. One of the most important aspects when betting real money on the internet is the safety the websites offer when it comes to transactions and personal information.
Bonuses and promotions are always important in the online casino industry since they allow users to get extra funds for betting on the games. A free bitcoin casino can offer a significant welcome bonus on the first deposit and then other regular promotions to keep the ball rolling.
Bitcoin is a digital currency without the backing of a financial institution and this allows it to avoid some banking restrictions in countries from around the world. Filipino players can use bitcoins to bet on casino games in a safe and legal environment.
6. Wire Transfer
A wire transfer, although it may seem a bit outdated in today's modern climate, still remains one of the leading solutions for many players around the globe, including Philippines players. Although it is mostly used as a withdrawal method, some online casinos will also let players make deposits using a wire transfer. One of the biggest upsides of this system is that it only requires you have a cash on hand for making deposits and a bank account if you want to make a withdrawal.
When depositing with this method, players can simply go to the nearest bank (or use online banking), fill up the payment request, and send cash to the destination bank account. In the event of a withdrawal, the casino will require player's banking details, which can be easily acquired from your bank, so they know where to send money to.
The money will arrive straight to your bank account, and you can then use it as you like, without any
Only drawback when using this method is the fact that these bank transfers are among the slowest methods around, and take up to two weeks or even more to process. Also, fees players have to pay in the process are among the highest ones around.
The other popular deposit options used by Philippine players are by Prepaid Vouchers like paysafecard which is an easy prepaid voucher scheme. It lets Asians buy vouchers online or in stores and transfer the money to Internet casinos. It's safe and secure, and is becoming one of the most popular online casino deposit methods.
Also one can use Alipay as mobile payment. Alipay is a relatively new online payment method that facilitates over 8.5 million online transactions everyday. With well over half a billion registered users on Alipay, it has become one of the most popular online payment methods in China and Philippines.
It's not only on a computer because Alipay is on mobile devices and users will be able to purchase from online merchants overseas while on-the-go. Login and checkout are a breeze as Alipay offers express services for each. It's easy, fast and incredibly secure making Alipay an extremely convenient online payment method. In addition to the online payment solution, Alipay offers a new Auto Debit Service integrating recurring and quota payment services.
Also many Philippine online casinos offerP2P banking. it is possible to deposit and get paid using a Person to Person (P2P) Transfer Company such as Western Union or MoneyGram. You can find the closest Western Union location using www.westernunion.ph. MoneyGram is available at Cebuanal Huillier pawn shops, Banco De Oro, Metrobank and Allied Bank branches, post offices with a Peragram logo, KwartaGram agents, M. Lhuillier, RD Pawnshop, SMART and SM Mall.
Now choose the payment method that suits you bets and enjoy online betting and online casino games with real money in Philippines.