The Three Real Casinos in Philippines with Top Gaming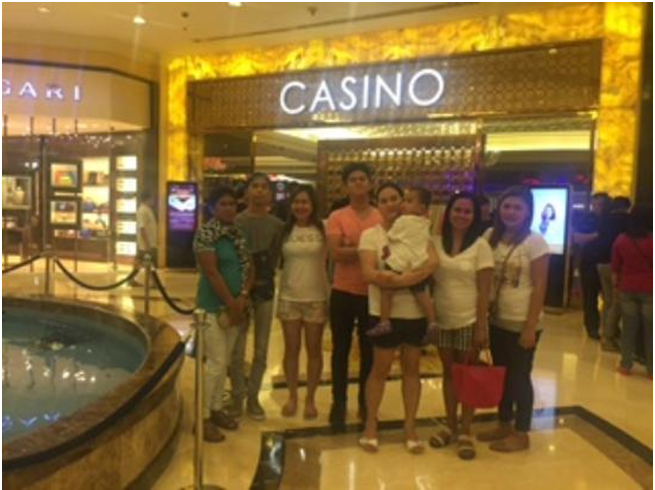 Real Casinos in Philippines with top gaming are the centre of attraction for many punters across the globe. You will find luxurious casinos in Philippines rich in games and entertainment. You need to be 21 and over years of age to enter real casinos in Philippines. While primarily centered in Manila, the country has high-end gaming facilities in nearly all regions of the islands.
The casinos have some of the highly exclusive slot machine VIP clubs located in major cities across the country. Philippine Amusement and Gaming Corporation (PAGCOR) operates most of casinos and slot machine clubs in the Philippines.
If you want to visit Phillipines or if you are in the country then here are the three real casinos in Philippines with top gaming.
1. City of Dreams Manila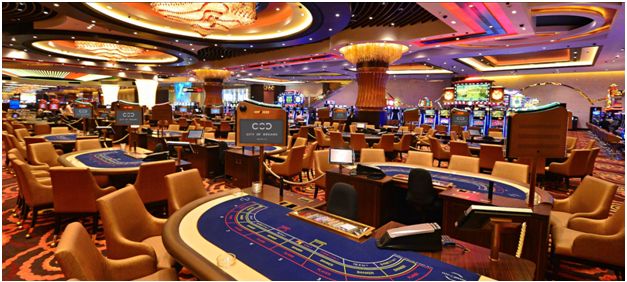 Address: Asean Avenue corner Roxas Boulevard Entertainment City Manila, Parañaque, 1701 Metro Manila, Philippines
Phone: +63 2 8800 8080
City of Dreams Manila is a 6.2-hectare (15-acre) luxury integrated resort and casino complex located on the Entertainment City gaming strip at Asean Avenue and Roxas Boulevard in Parañaque, Metro Manila Philippines. Open since February 2015, this casino has 938 hotel rooms, 289 gaming tables, and 1,620 slot machines to entertain guests night and day as COD is open 24/7.
As long as patrons are dressed in "smart casual" clothing, they can enjoy the plethora of gaming options at this casino. Some of the games include Baccarat, Blackjack, Roulette, Sic-Bo, Craps and more. For the more serious gamblers, the Li Ying VIP Club offers "the most competitive programs and table limits in Asia" for baccarat and roulette gaming. Another perk to City of Dreams is the availability of help guides on their website to help players understand the casino's games better.
City of Dreams Manila's Qi Long is an exclusive member's only gaming area offering a world of sophisticated luxury and exceptional service. It is a mix of open gaming spaces and six private salons tailored to suit patrons' varied tastes. Qi Long offers players high stakes gaming on Baccarat, Roulette, BlackJack, Dragon Tiger, Texas Hold'em Poker, Caribbean Poker, Lunar Poker and the hottest Slot titles.
Aside from the six hotels and gaming floor, City of Dreams also features a shopping mall– The Shops at The Boulevard– and a theme park called DreamPlay that is a collaboration with DreamWorks Animation.
2. Resorts World Manila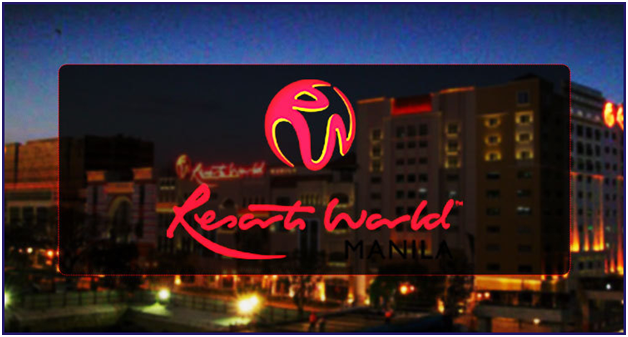 Address: Newport Boulevard, Newport City, Pasay 1309, Metro Manila, Philippines
Phone +63 (2) 7908-8888
Resorts World Manila is an integrated resort, located in Newport City, opposite the Ninoy Aquino International Airport (NAIA) Terminal 3, in Pasay, Metro Manila, Philippines. The resort is owned and operated by Travellers International Hotel Group, Inc. (TIHGI), a joint venture between Alliance Global Group and Genting Hong Kong. The project, occupying part of a former military camp, has four hotels, casino gambling areas, a shopping mall, cinemas, restaurants, clubs and a theater. A soft launch of the resort took place on 28 August 2009.
Known for its wide range of on-site restaurants, which includes the Paris-inspired Cafe Maxims and New York Pinoy Deli, Resorts World also plays host the 1,500-seat Newport Performing Arts Theater and shopping area. But most importantly, the resort has multiple gaming options throughout the resort.
Resorts World has slots, electronic table games, and conventional table games to satisfy all types of players. Even with their huge selection of slot machines, the table games at Resorts World Manila take the cake. Players have access to staples like baccarat, blackjack, and craps, but they also have options like pai gow and three card for the more laid back type of gamer. Resorts World also offers VIP options for high rollers as well as poker tournaments and progessive slot jackpots.
 3. Okada Manila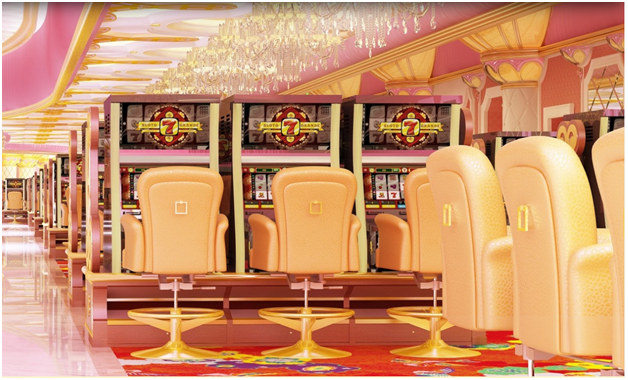 Address: New Seaside Dr, Tambo, Parañaque, 1701 Metro Manila, Philippines
Phone: +63 2 8888 0777
Okada Manila is a casino resort and hotel complex located on the Entertainment City gaming strip in Parañaque, Metro Manila, Philippines. In 2007, with a total construction cost of about 250 billion Yen and spending 7 years, Japanese billionaire Kazuo Okada established and managed Okada Manila.
Granted a casino license in 2008 as Manila Bay Resorts, the complex rebranded itself in 2016 to become Okada Manila when its casino officially opened. With 26,000 square meters dedicated to gaming, Okada has over 3,000 electronic gaming machines and 500 table games for gambling enthusiasts. Whether electronic or table-based, Okada offers the most popular casino games to guests. Like any great casino, Okada offers table and electronic versions of Baccarat, Blackjack, Craps, Sic-Bo, Roulette, Texas Hold'em and more.
Okada also prides itself on having slots with the "biggest progressive jackpot in the country" and a property-wide rewards program. After gaming, Okada Manila also offers guests 993 luxurious hotel rooms to choose from.
The newest, most dynamic and fun casino with thousands of gaming options to choose from, the Casino at Okada Manila always offers something amazing: jackpots that only get more thrilling with every game you play.
The biggest variety of table games and slots in the country you get to enjoy over 3,000 electronic gaming machines—from popular classics to the hottest new games. Also find under 500 action-packed table games out of which 70 table games linked in an Asian first progressive jackpot system Classy and exclusive, every aspect of the floor is designed for your comfort and excitement while you play—all on top of amazing property perks and privileges that await you as a member of Reward Circle, and their property-wide loyalty program.
Gambling isn't the only draw for Okada. For nature lovers, the resort has The Garden, a 3,000 square meter greenspace overlooking Manila Bay, and Cove Manila that serves as an indoor beach during the day and a club at night.
Okada Manila does not offer or allow the use of bitcoin or other cryptocurrency in its casino or anywhere else in its property.
Besides these three real casinos in Philippines with top gaming, you can also visit many other real casinos in Philippines of your choice.