How To Play Poker Tournaments At Online Casinos?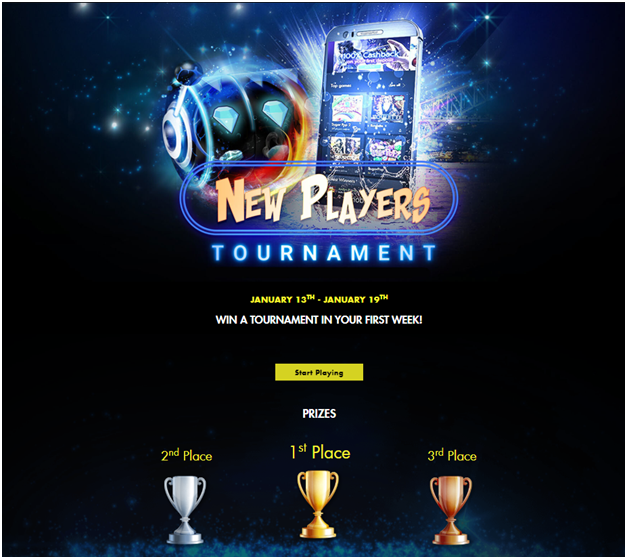 Most of the offshore Philippine-friendly online casinos offer slot or poker tournaments which you can enjoy with any mobile or tablet. The most famous casinos that offer slot and poker tourneys are Rich casino, Royal Panda casino, 7 Reels casino and others. Tournaments at these casinos are fun and you can enter a daily prize pool of 15k or 250k and get some good wins. At land casinos Resorts Casino in Manila offers very exciting poker tournaments too.
What Types of Poker Tournaments Can You Play Online?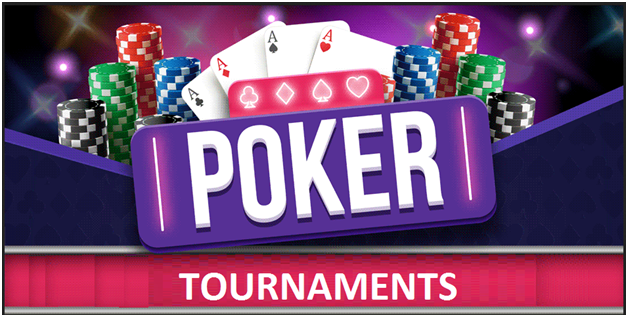 Poker tournaments can come in many shapes and sizes – from a single table with just two players, to a field of thousands where players are shifted from table to table to balance out the numbers. Almost all poker tourneys fall into one of two categories:
Scheduled tournaments – This is the traditional way to play competitive poker, with a set starting time by which all players must be registered and ready to play.
Sit & Go Poker – Instead of a scheduled starting time, sit-n-go tournaments commence once a predetermined number of players have signed up. This format is popular in online poker and allows for speedy gameplay.
Within these brackets, there are multi-table tournaments (MTTs) and single-table tournaments (STTs). This doesn't take a degree in rocket surgery to figure out: an MTT features larger fields spread across multiple poker tables, while an STT uses a solitary table with up to 10 players in total.
Buy-ins & prize pools
Almost all poker tournaments worldwide require players to pay a buy-in. This amount which may or may not come coupled with a separate entry fee, goes towards your chip stack for the event. Every player pays the same amount to enter (unless you have won through a satellite event and thus covered your expenses), so everyone starts with the same amount of chips.
In most real cash poker tournaments, the buy-in money goes straight into the prize pool. So if there was a tourney with 120 entrants and a $100 buy-in, the total prize money would be around $12,000. For invitational poker events where there is no buy-in, the prize cash is instead derived from sponsorship revenue.
Cash payouts in tournament poker
Tournament payouts in live and virtual poker are typically arranged in one of two ways:
Fixed payouts – More common in events with a low buy-in, a fixed prize structure awards predetermined amounts to a set number of winners like in a $10 buy-in tourney with 10 players, the prize pool is $100. First place might get $50 guaranteed, second place $30 and third place $20, while the rest win nothing.
Proportional payouts – Here the winners earn a certain percentage of the total prize pool, with the number of paying spots and the exact percentages determined by the size of the field. As in a live poker tournament with 100 entrants and $100,000 prizemoney, the top 10 finishers get paid. First place might get 65% of the pool for $65,000, second place could score 15% ($15,000), and so on down to 10th place, who might wind up with 0.5% ($500).
What Are The Betting Rules To Play Poker Tournaments?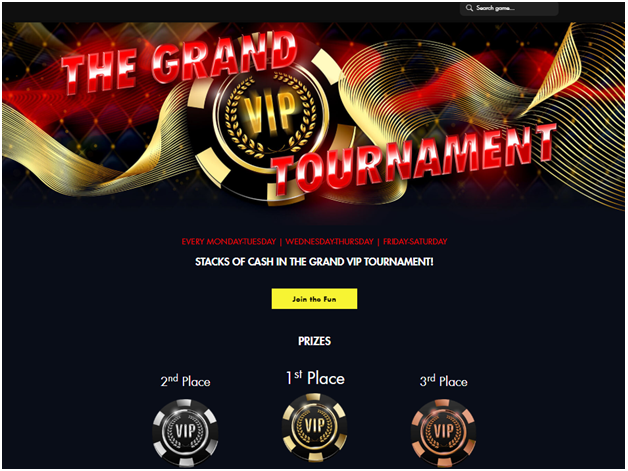 Whether your game is Texas hold'em, Omaha hi/lo, seven card stud, or something different, any tournament you play will follow one of these betting formats:
Fixed limit – Sometimes called "structured" betting, fixed limit poker restricts the amount players can bet at any given moment. For example: in a $2/$4 fixed-limit hold'em event, the maximum raise would start at $2 and rise to $4 for later betting rounds. Also there is usually a cap on how many times a player can raise during a round (four is common).
Pot limit – This "semi-structured" format allows players to raise by the total amount in the pot, including live bets. For example: in a pot-limit Omaha (PLO) tournament where the kitty holds $100 and three players have called to $20, the maximum bet would be $200 (call $20 + raise $180).
Spread limit – Not seen often in online hold'em poker these days, spread limit betting only allows you to bet or raise within certain minimum and maximum values. For example: at a $1-$5 spread-limit Razz table, you can bet or raise any amount between $1 and $5.
No limit – "Unstructured" poker betting allows players to bet up to any amount they want, at any time in the game. This includes the option to risk your entire stack of chips, known as "going all-in". No-limit hold'em is the most popular format for high-stakes poker tournaments such as the WSOP Main Event.
Blind levels
Real money hold'em tournaments use blinds – a set of forced bets which must be played by the two players left of the dealer at the start of each hand. These typically start at modest amounts but increase as the game goes on. Like a $5/$10 no-limit hold'em (NLH) tourney would start with a small blind of $5 and a big blind of $10. After a while those blinds would double to $10 and $20 respectively, and then to $20 and $40, and so on. In standard tournament play, each blind level lasts 10 to 15 minutes. However, they can change more quickly or more slowly depending on the specific format of the poker event.
What are the popular online poker tournaments to play?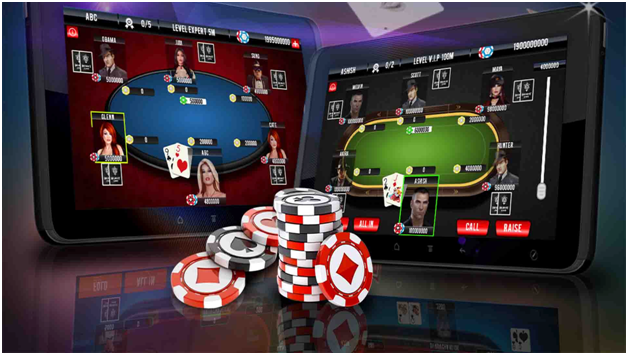 Some of the popular online poker tournaments at online or mobile casinos that you can enjoy with your gaming device are:
Satellites – For a minuscule fee, satellite tournaments give you the opportunity to win through to events with much bigger buy-ins and prize pools. This is the most convenient and affordable way to qualify for major live poker events such as the Aussie Millions and the World Series of Poker.
Freerolls – With no buy-in required, freeroll poker tournaments quite literally give you the chance to win something for nothing. This is a great platform for beginners, as there is no real risk for plenty of potential reward.
Rebuys – Some tournaments give you the option to buy back into the event once you have been eliminated, or to top up a stack that is running low. Often this deal is limited to once per tourney, although sometimes you can rebuy as many times as you like.
Re-entry – While each rebuy costs you cash, here you get a second life on the house. The Aussie Millions Opening Event is a great example of a re-entry poker tournament, as it allows players eliminated early to rejoin the comp during later flights.
Fifty50 – This is a unique single-table SNG poker format where the tournament ends once half the field has busted out. The remaining players all win back their buy-in plus a proportional payout based on the distribution of chips from player to player.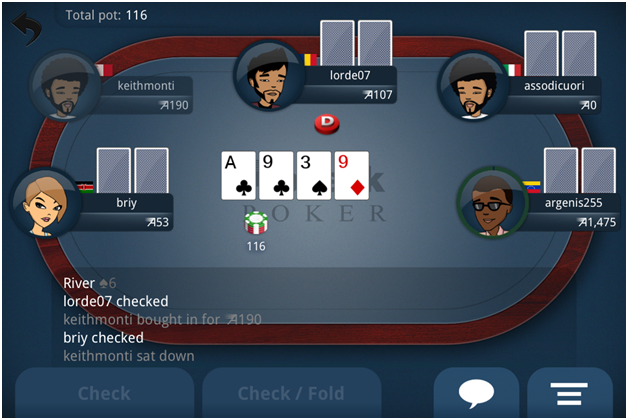 Shootout – In most MTTs, players are moved from table to table to even out the numbers across the board. In shootout poker tournaments, however, players remain at their original tables until all but one contestant has been eliminated. Each table winner advances to another table, and the process repeats until the final table is played and there is only one person standing.
Bounty – This exciting poker format awards an extra cash prize for knocking out a particular player. For example: if Player 1 has the bounty on his head and you eliminate him in a showdown, you might win $500 on the spot. Bounties can apply to a single player (fixed bounty), a group of players (team bounty), or every player (knockout bounty).
Heads up – Two players enter, but only one survives. Heads-up tournaments are multi-table poker events where you go one-on-one with another player, with one advancing to the next round and the other going home. The knockout/progression system works much like a professional tennis tournament, with a draw split into two halves and a field size which must be an exponent of two (e.g. 64 = 2 x 2 x 2 x 2 x 2 x 2).
Turbo – Normally in tournament hold'em the blinds go up every 10 or 15 minutes. In turbo poker events, however, the blinds go up much more quickly (usually every five minutes). In super-turbo and hyper-turbo tournaments the levels progress at an even faster rate.
6-Max & 4-Max – Most stud and hold'em poker tournaments start with seven to 10 players per table. A 6-max poker event, on the other hand, features just six players on each table, while a 4-max – you guessed it – seats just four per table.
Deep stacks – Players start deep stack tournaments with a whopping 5000 poker chips each, and the blind levels are extended to 30 minutes from the standard 10 to 15. More chips and longer levels means more play, which will suit those who think good long-term strategy should take precedence over a lucky streak.
Now simply pick your mobile or tablet or sit in front of your PC and type the casino URL on your safari chrome or firefox web browser or download the casino app on your mobile smartphone and create your casino account with few steps, deposit in PESO or BTC, go to promotions, find the ongoing tournament and enter as a player.