New Video Games That Are Making A Craze in 2022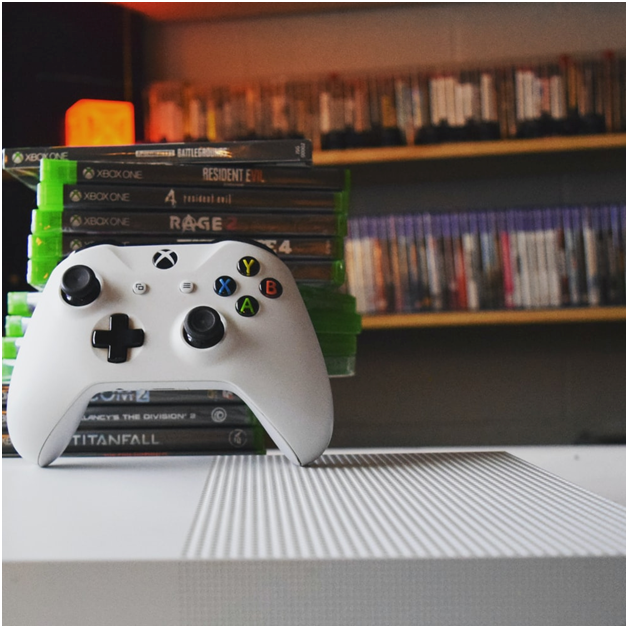 Video games in Philipines are much favored and rose to heights during COVID 19 lockdowns.  Filipinos first choice to play video games is with their mobile smartphones. Mobile phone prices in the Philippines are increasingly becoming cheaper, and brands are optimizing these cheaper mobile phones for gaming.
Shanghai Moonton Technology continues to lead with Mobile Legends. In 2020-21, Smart Communications launched the Free Games for All Promo where Smart and TNT prepaid subscribers who signed up for mobile data got an additional 1GB allocation to play mobile games like Mobile Legends, Clash of Clans, Arena of Valor, Clash Royale, and Call of Duty Mobile. Since the majority of revenue earned through these games is via in-game purchases, longer playtime means that there is more opportunity for gamers to purchase items.
Towards the end of 2020, there were new launches from Sony with PlayStation 5 and Microsoft with Xbox Series X. These consoles had extremely limited supply, and strong demand carried over to 2021.
Many new video games are launched which range from action-packed adventures to interactive thrillers, and narrative-driven gameplay. Here are the ones that are now much in demand.
New Video Games That Are Making A Craze
1. Outriders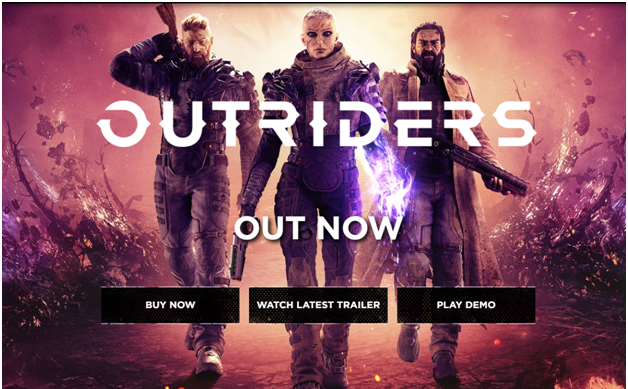 Played at PlayStation5, Xbox Series X/S, PlayStation4, Xbox One, Stadia, PC
Released on : April 1 2021
Outriders is an online-only cooperative action role-playing third-person video game developed by People Can Fly and published by Square Enix's European subsidiary. This is a third-person shooter game mixed with elements from role-playing games. At the beginning of the game, players create their custom characters and choose from four classes, each of them with unique abilities that the players can use. The four classes include the Trickster, which has the ability to manipulate time, the Pyromancer, which can manipulate fire, the Devastator, which can unleash seismic attacks, and the Technomancer, which uses turrets and other devices. These special skills have a short cooldown time and can be combined with other skills for maximum effects. The game features a skill tree that allows players to unlock and upgrade their skills.
Players can use different weapons such as shotguns and assault rifles to defeat enemies, and firearms can be customized with weapon mods. Players can hide behind cover to shield themselves from enemy attacks, though health will only regenerate if the player manages to hurt or kill enemies.  Players combat both monsters and human enemies. As the player progresses, the world level (the game's equivalent to gameplay difficulty) will increase. If the world level is high, it is more likely for the player to get high-end loot from defeated enemies. Players can equip armors that offer protection against incoming damage, with each class having its own unique armor sets to collect.
2. Nier Replicant ver. 1.22474487139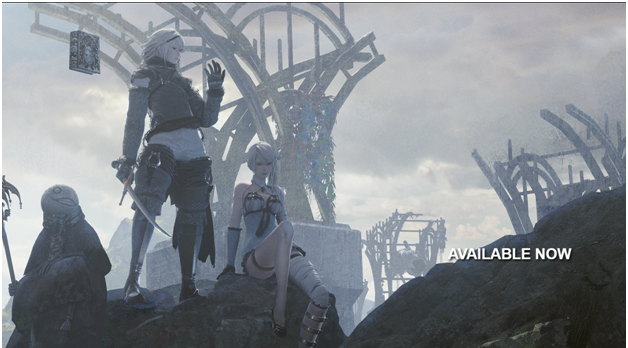 Played at PlayStation 4, Xbox One, PC
Released On: April 23 2021
Nier is an action role-playing video game developed by Cavia and published by Square Enix in April 2010. In Japan, the game was released as Nier Replicant for the PlayStation 3 with a younger main character, while an alternative version titled Nier Gestalt with an older main character was released for the Xbox 360; Gestalt was released outside of Japan as Nier for both platforms. Nier Replicant ver.1.22474487139  is a remake of the game, released on April 23, 2021.
In the game, players take control of a middle-aged man in Nier Gestalt and a teenaged boy in Nier Replicant, named by the player. The player directly controls the main character through a third-person perspective to interact with people, objects, and enemies throughout the game. The player can also turn the camera around the characters, which allows for a 360° view of the surroundings. The three-dimensional world is divided into areas separated by loading screens, and the player can move freely throughout these areas by walking, running, jumping, and climbing ladders. In some rooms and buildings, the camera swings to the side and the main character is restricted to moving as in a two-dimensional platforming environment, while during certain battles the camera pulls up to simulate a top-down shoot 'em up or other video game genres.
3. New Pokemon Snap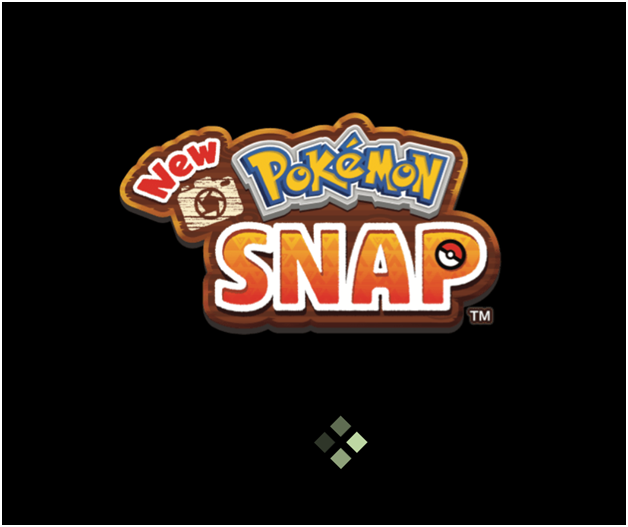 Played at Switch
Released on : April 30
New Pokémon Snap is a first-person photography game developed by Bandai Namco Studios and published by Nintendo and The Pokémon Company for the Nintendo Switch. It is a sequel to the 1999 Nintendo 64 game Pokémon Snap.
In New Pokémon Snap, the player is a Pokémon photographer who visits various islands in the Lental region to help the research studies of Professor Mirror and his assistants Rita and Phil. Todd from the original Pokémon Snap makes an appearance in this game. The research lab located in the Lental region is called the Laboratory of Ecological and Natural Sciences (L.E.N.S.).Taking photographs helps the player build a compendium called a Photodex; the game features over 200 different Pokémon for the player to photograph. In addition to adding photos to the Photodex, the player also helps investigate the Illumina phenomenon, where Pokémon and plants appear to have a special glow.
4. Returnal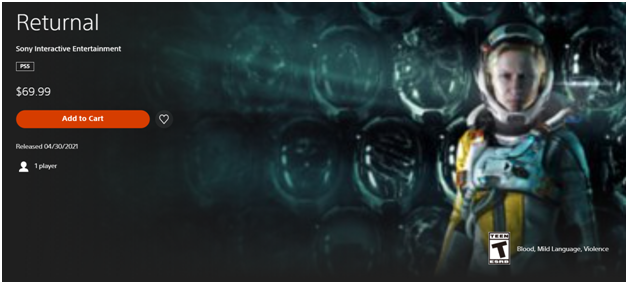 Played at PlayStation 5
Released on: April 30
Returnal is a third-person shooter rogue-like video game developed by Housemarque and published by Sony Interactive Entertainment. It was released exclusively for the PlayStation 5 on April 30, 2021. The game follows Selene, an Astra scout who lands on the planet Atropos in search for the mysterious white shadow signal and finds herself trapped in a time loop.
The game features roguelike elements and covering the psychological horror genre. Set in a futuristic science fiction setting, the player controls Selene a space pilot, equipped with a suit and armed with high-tech weapons, who is stranded on the alien planet Atropos, and stuck in a time loop. After every death, Selene is resurrected, following a pattern of traversing across foreign environments and combating extraterrestrial entities with growing visions in an ever-changing world
5. Resident Evil Village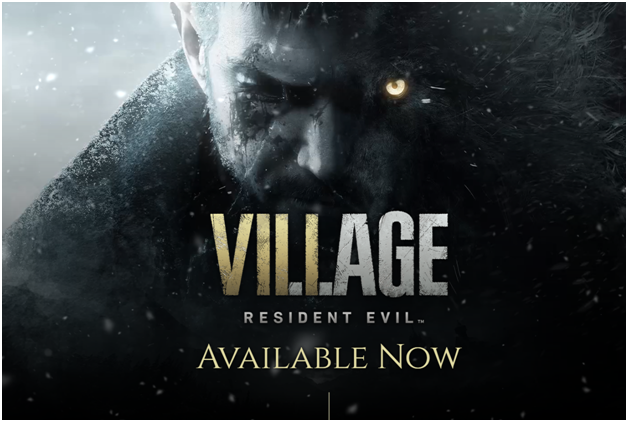 Played at PlayStation 5, Xbox Series X/S, PlayStation 4, Xbox One, PC
Released on: May 7th 2021
Resident Evil Village is a 2021 first-person survival horror game developed and published by Capcom. In the sequel to Resident Evil 7: Biohazard (2017), players control Ethan Winters, who is searching for his kidnapped daughter; after a fateful encounter with Chris Redfield, he finds himself in a village filled with mutant creatures. While Village maintains the Resident Evil series' survival horror elements, the game adopts a more action-oriented gameplay style compared to its predecessor.
Resident Evil Village also includes an online multiplayer mode. Like its predecessor, Resident Evil 7: Biohazard, Resident Evil Village uses a first-person perspective. It is set in a snowy explorable Eastern European village, described as "pulled straight from the Victorian era" and much larger and immersive than its predecessor. Structures and buildings in the central village can be climbed and used to fight enemies. The game is more action-focused than Biohazard, with protagonist Ethan Winters now equipped with more combat skills due to military training. The game's primary enemies, the werewolf-like Lycans, are not only agile and intelligent, but can wield weapons and attack in packs, forcing the player to rethink their strategy on whether to utilize sparse ammunition, use melee combat, or simply run away. 
6. Mass Effect Legendary Edition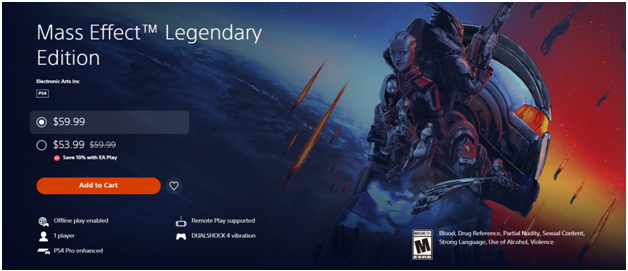 Played at PlayStation 5, Xbox Series X/S, PlayStation 4, Xbox One, PC
Released on: May 14th 2021
Mass Effect Legendary Edition is a compilation of the video games in the Mass Effect trilogy: Mass Effect, Mass Effect 2, and Mass Effect 3. It was developed by BioWare and published by Electronic Arts. All three games were remastered, with visual enhancements, technical improvements, and gameplay adjustments. Mass Effect, the first game of the trilogy, received more extensive upgrades than its counterparts, specifically with regards to graphics, combat mechanics, vehicle handling, and loading times.
Mass Effect Legendary Edition contains single-player base content from all three titles in the Mass Effect trilogy: Mass Effect, Mass Effect 2, and Mass Effect 3. The compilation also includes almost all single-player downloadable content (DLC) that was originally released for each game, such as promotional weapons, armors, and packs.
Set in the Milky Way galaxy within an alternate universe during the 22nd century, the trilogy consists of action role-playing games in which the player assumes the role of Commander Shepard, an elite human soldier who must unite the galactic community against a highly advanced race of synthetic-organic starships called Reapers. Shepard is a customizable character whose morality is determined by the player, and during each game, the player makes choices that can impact the story in various ways. These choices and consequences can be carried forward through the trilogy.
7. Deathloop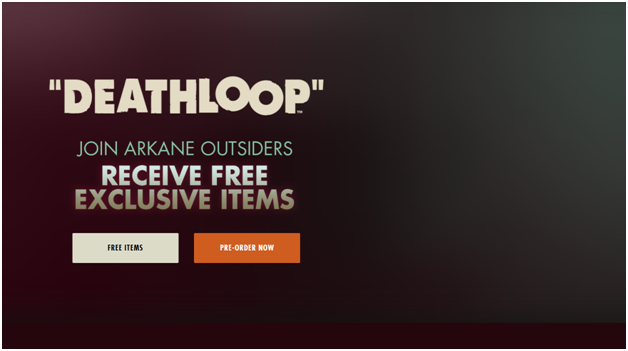 Played at PlayStation 5, PC
Released on: September 14
Deathloop is an upcoming action-adventure game developed by Arkane Studios and published by Bethesda Softworks.
Deathloop has the player in the role of Colt, an assassin who is stuck in a time loop, waking up on a beach at the island of Blackreef. The other residents of Blackreef, a former army base where strange experiments had once been held, have invested in the island and have gathered for this night to hold a party that seemingly lasts forever, as at the end of each night, the island resets to the start of the party in that time loop. Because of this reset, the partygoers pay no heed to their actions or deeds since they wake up at the start of the loop with no memories or effects of the previous loop. While Colt is part of this loop, he retains memories from each loop, learning the behaviors and patterns of the partygoers with each loop.
8. Biomutant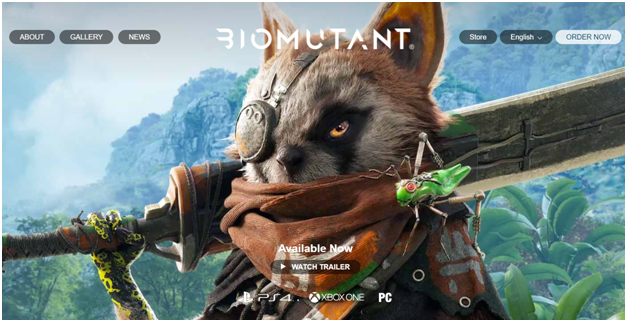 Played at PlayStation 4, Xbox One, PC
Released on: May 25th 2021
Biomutant is an action role-playing game developed by Swedish developer Experiment 101 and published by THQ Nordic. Biomutant is an action role-playing game set in an open world environment and played from a third-person perspective in which the player takes control of a mammalian warrior in a world filled with mutated animals. Players first customize their character, including length, body shape and thickness, fur, fangs, and many other attributes that can be tweaked. All have a direct impact on the playable character's statistics during gameplay. The player can combine the power of multiple weapons by switching between different weapons during combat. The protagonist is able to dodge to the left, right, and backward, as well as jump. Besides leveling up the playable character, the player can also use level up points to strengthen their attributes or to unlock new attack combinations. Another way to learn new moves is by interacting with specific characters in each area. Most moves are based on weapons, which can be crafted using the game's weapon crafting system
9. Final Fantasy VII Remake Intergrade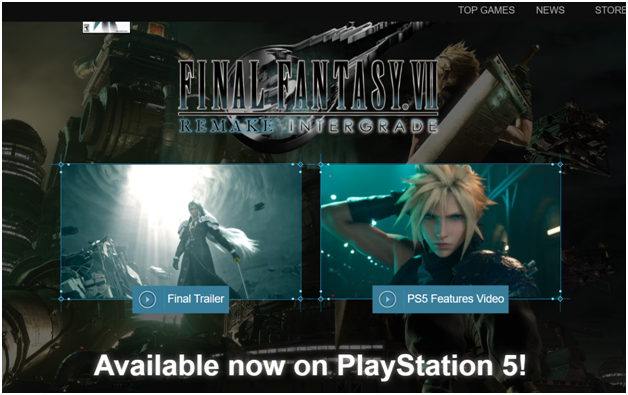 Played at PlayStation 5
Released on: June 10th 2021
Final Fantasy VII Remake Intergrade is an updated rerelease of Final Fantasy VII Remake (a partial remake of Final Fantasy VII). Announced at Sony Interactive Entertainment's February 25, 2021 "State of Play" digital livestream, Intergrade released on June 10, 2021, exclusively for PlayStation 5 consoles. The game features various improvements and new bosses, as well as an additional episode focusing on Yuffie Kisaragi named Episode INTERmission.
The game is available for individual purchase in standard or deluxe editions, through both physical and digital means, as well as through a free "PS5 enhancement update" for players that already have the PlayStation 4 version. These free updates do not include the additional story episode, which must be purchased separately.
10. Back 4 Blood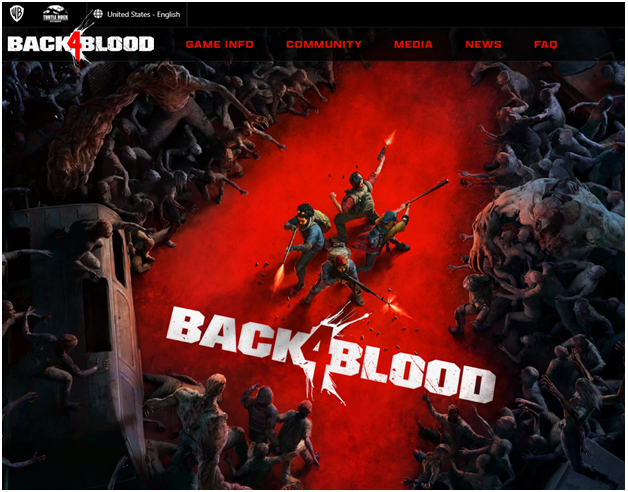 Played at PlayStation 4, PlayStation 5, Xbox Series X/ S, Xbox One, PC
Released on: June 22th 2021
Back 4 Blood is an upcoming multiplayer first-person shooter game developed by Turtle Rock Studios and published by Warner Bros. Interactive Entertainment.
The gameplay of Back 4 Blood is largely similar to Left 4 Dead; both are 4 player cooperative games and 8 players in a PvP mode with a focus on multiplayer and replayability. A new feature of Back 4 Blood is cards. At the start of each level, players need to build their deck with cards that adjust various elements of gameplay, such as modifying the player's health, damage, and stamina. Along with player cards, the AI Director will also use Corruption cards against the player to hinder their progress. The AI can spawn extra enemies, activate a fog effect, and increase the size of the horde.
If you are interested in free video games, there are ample them at online casinos to play and win. Click here to play casino genre video games for free or with real peso.