The jai alai-based game is one of the illegal numbers games popular in the Philippines. It is more rampant in the Visayas and Mindanao region. During the 1980s, when Jai Alai game was also popular in the country, the winning numbers for masiao were based on the special llave or last jai-alai match for the day – played by ten players vying to get the first, second and third places.
The gambling operator, Charlie (Atong) Ang, can be credited for bringing the game to far-flung areas in the country through wireless radios and satellite communication. Masiao seemed to weaken when Jai-Alai was suspended in the country because of game-fixing. Others claimed it was still alive and thriving but the basis for the winning numbers are doubtful, often manipulated to favor masiao operators. The payout calculation may also differ based on the province where betting was done and the "financier."
The government's battle with Masiao continues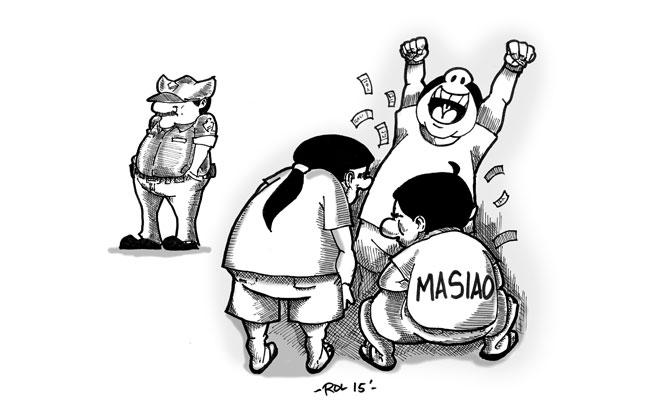 Small Town Lottery was conceived by Philippine Charity Sweepstakes Office (PCSO) – the government's desperate attempt to eradicate jueteng, masiao and other illegal numbers games. Although STL is legal, it wasn't long until illegal bookies took advantage of it as a legal cover for them to operate freely. Simply put, masiao and other illegal numbers games continue to flourish under the umbrella of Small Town Lottery.
The introduction of Suertres has also revived the illegal game in the Visayas (mainly Cebu and Bohol), Eastern Visayas, Northern and Southern Mindanao and Caraga. Masiao operators can now derive their winning combinations from PCSO Suertres' results. The government's aim to deprive masiao operations of their profitability is looking bleak.
Masiao Tip Sheets
Just like Jai-alai numbers game, the not-so clandestine operations of masiao is evident from various tip sheets being sold in the streets. These leaflets are released like magazine issues, with corresponding titles such as Speed, Regalo, Mirror, Scanner, Target, D' Best, and Super Bolantoy. It contains strategies, "hearing" numbers, players' statistics, and picture puzzles where the winning combination is supposedly hidden.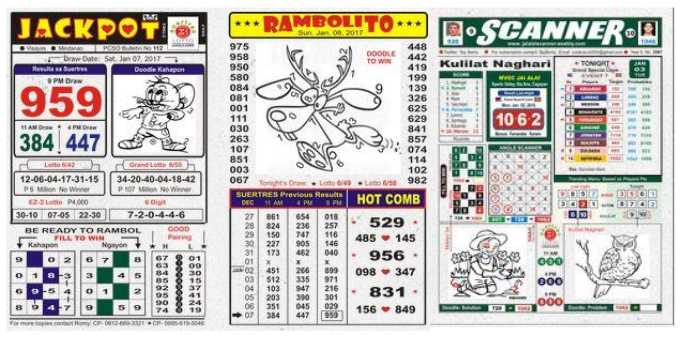 How to bet at Masiao
Winning combination for masiao may be based from Jai-alai, small town lottery and suertres results.
Choose three numbers from 1-10 without duplicates ex: the combination 4-4-8 is not a valid bet.
Minimum bet is 1 peso with a payout of 400-450. Maximum bet is said to be Php100.
The Appeal of Masiao
A whole industry has emerged from illegal numbers game. Thousands of Filipinos were employed as cobrador (collector), usher, runner, guard and supervisor or controller. Albeit illegal, it has become a national pastime. Not to mention police officers and government officials that are allegedly benefiting on the illicit revenue the game provides. It only takes 1 peso to make a bet – something that's enticing and attractive to poor bettors.
Note:
Involvement in illegal numbers games in the Philippines is against the Presidential Decree No.1602: Simplifying and Providing Stiffer Penalties for Violations of Gambling Law and Republic Act No. 9287: An Act Increasing the Penalties for Illegal Numbers Games, Amending Certain provisions of P.D. 1602 and for Other Purposes.