How To Play Craps With Real Money At Online Casino?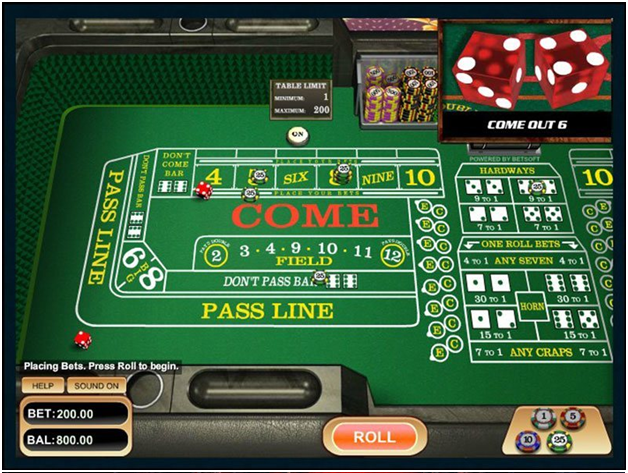 There are many friendly websites to play Craps with real money at Philipines. Before you being to play Craps at online casinos you need to know that you can play for free or with real money in real Peso or Bitcoins. Craps is an exciting classic online casino game where you bet on the outcome of a roll, or multiple rolls, of a pair of dice. This shows it is a dice game of chance and played for the excitement and anticipation of the roll. It's considered one of the most popular casino games in terms of the variety of bets available, and due to the small house edge which is a slender 1.41%.
You can play online craps with real money at casinos of your choice and experience one of the most exhilarating Craps games, streamed in HD to your desktop or to your mobile through casino app or directly on your web or mobile browser.
The game of craps is simple, which is why there aren't many online variants of the game, unlike most other casino games.
The Rules To Play Craps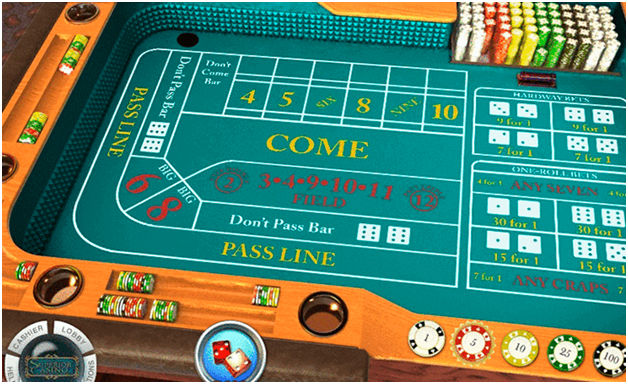 Rules to play Craps are simple to understand at all online casinos. The game is played with a pair of standard six-sided dice, you bet on the outcome of the roll. The game is played in rounds, and players place their bets on various parts of the table. Each part of the table signifies a different bet, and a win or loss is determined by the outcome of the shooter's roll.
If playing the shooter, you're required at minimum to place a 'pass' or 'don't pass' bet. Your first roll is known as the 'come out roll'.
If the come out roll is a 7 or 11, the bets placed on the pass line win, and therefore bets placed on the don't pass line lose, and that's the end of the round. If the come out roll is 2, 3 or 12 then the win goes to the don't pass line, and the pass line loses.
Should the shooter roll a 4, 5, 6, 8, 9 or 10 on the come out roll, then the number rolled becomes the 'point'. The shooter then continues to roll until they get the point number, or if they roll a 7.
Rolling a 7 signifies a don't pass line win, and pass line loss, while rolling the point number results in the opposite.
Once the shooter is out, the next player takes over and the round starts again.
Types of Bets at Online Craps Game
The major types of bets at online craps games are as follows:
Place bet: A place bet is when you bet on rolling the number of your choice, before the 7 is rolled.
Field bet: This bet is a one-roll bet, where you're betting on the outcome of the next roll only.
Pass bet: This bet is one of the most common bets in the game, as well as a defined favourite. With the house edge standing at only 1.41% it's considered one of the best casino bets in all casino games.
The bet is made on the shooter's come out roll. If they roll a 7 or 11, then you win the bet. However, if they roll a 2, 3 or 12 then you lose the bet. If the round continues and the shooter rolls the point number before a 7, then the pass bet wins. If a 7 is first, the pass bet loses.
Don't pass bet: This bet is the exact opposite of the pass bet, except you're now betting on the shooter losing. If a 2 or a 3 is rolled then you win the bet, but you'll lose if the shooter rolls a 7 or 11. If the round continues, the shooter will need to roll a 7 before the point number for you to win the bet.
Come bet: The come bet is essentially the same as a pass bet except you can place it while the round is in progress, and after the point number has been established. If a 7 or 11 is rolled, the bet wins, or if a 2, 3 or 12 is rolled, then the bet is lost. If the round continues, the shooter will have to roll the come bet point number before the 7 which will win you the bet.
Don't come bet: The don't come bet is the exact opposite of the come bet, and can also be made while the round is in progress. If the shooter rolls a 2 or a 3 then you win, and if they roll a 7 or 11 you lose. If a 7 is rolled before rolling the point number once it has been established, then you win.
Bonuses to Grab When Playing Craps With Real Money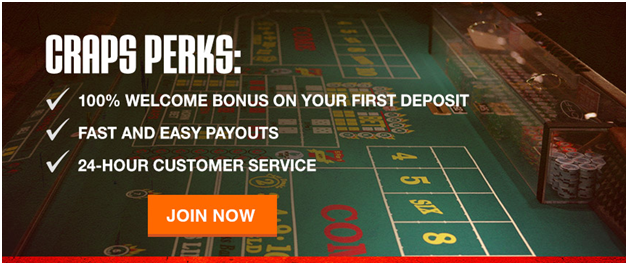 Also at online casinos playing Craps with real money means you should take advantage of all the casino bonuses. There are different bonuses and promotions which will enable you to make bigger profits. This is a game that offers serious payouts if you manage to get it done right.
Also there are bonus offers and other promotions involved to play Craps which add to your bankroll. Also, it's your choice to play first for free and have fun to understand the game or play with real AUD.
Best Online Casinos In The Philippines To Play Craps With Real Money
1. Royal Panda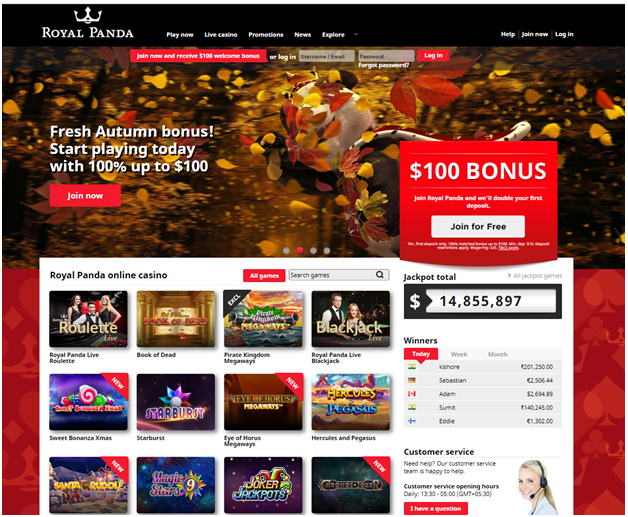 Royal Panda casino is a superb online casino for punters to enjoy craps with real money. Whichever gaming device you choose be it PC, mobile, tablet or Mac this casino is just perfect. Royal Panda Casino is fully licensed and regulated by Malta Gaming-one of the most trusted and reputable online gaming regulators and jurisdictions in the world. The online transactions are safe here as the casino uses party gaming watchdog, eCOGRA.  You can just get your device on and visit this instant play no download casino and play Craps as standard game or live craps whenever and wherever you want.
As a new player you are offered no deposit bonus as well as match deposit bonus.
2. Rich Casino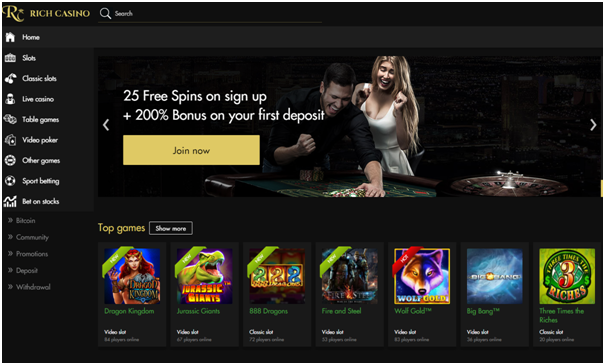 Rich casino is available for Filipinos as online site to play online crap and other games from the top rated gaming provider Betsoft, Rival, Pragmatic Play, Vig and Parlay Entertainment. You can play instant Pai Gow games without any download which are even compatible for mobile players. The casino is legit to play as is regulated by Curacao eGaming. When you join for the first time you get 25 free spins and when you make your first deposit at the casino your deposit amount is tripled with 200% match bonus.
3. 7 reels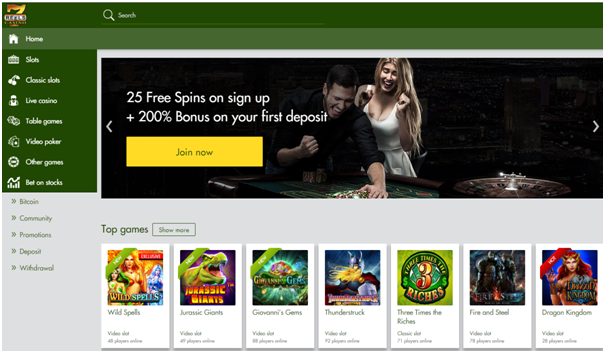 7 reels casino is another friendly online site to play online craps. This online casino is legit to play and is licensed and regulated by the Government of Curacao. When you join here as a new player you get 25 free spins and welcome package to play further at the casino where you triple your first deposit with a 200% in five match deposits.
The games are powered by Rival, Betsoft, Visionary iGaming and Pariplay software gaming companies and you can play with real AUD or BTC.
All the above legit online casinos offer Craps from the brand gaming master Evolution games.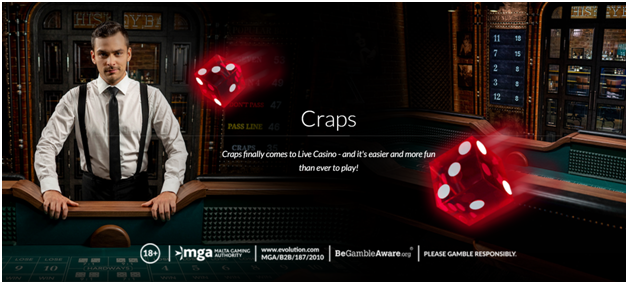 The Evolution Craps games have the following features:
My Numbers is an added feature that makes it easier and more exciting to play Craps. Each number represents a possible total from the throw of the dice. It shows the number you need to win together with possible payouts.
If you're new to Craps, it can be easier to start playing with  Easy Mode user interface. Easy Mode caters for players who want to play the game with fewer betspots. At the click of a button the user interface changes and you're now playing with a smaller betting grid where only the easiest to understand bet spots are available.
Also find interactive built-in Craps tutorial, you will get all the help that you need to learn how to play Craps and what the different bets do.
The Dynamic Statistics boards on the studio wall are constantly updating as players are placing their bets. Excitement builds as you can see how other players are betting in real time.
Also there is a first Person Craps which  is a beautifully designed and highly entertaining RNG version of our live Craps and comes with the same interactive tutorial and My Numbers display as our live Craps. As with all our First Person games, First Person Craps comes with the unique 'GO LIVE' button that takes players through an in-game portal to the live Craps table.
Finally remember that all these online sites or casinos are legit to play, offer great games including slots, table games, live casinos and other games to play instantly without any download. Also you can play in real Peso or Bitcoins at these online sites and make a friendly deposit with lots of payment modes that you are familiar with. In case you face any issue or want any clarification about the game, bonuses or wins, these online casinos offer 24/7 help support too via live chat, email and phone.
If you to opt to play for free then there are many Craps free game apps also at app stores to download and play for free. Even online casinos also offer free Crap games to enjoy with mobile or PC.