Megasportsworld App Philippines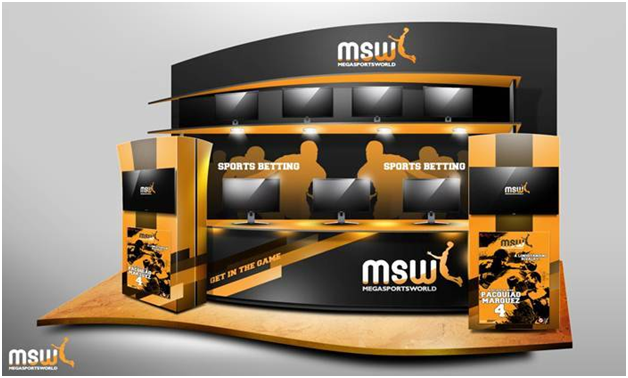 MegaSportsWorld (MSW) is the number one legally licensed, domestically based sportsbook available to Filipino residents across the country. MSW has over 100 outlets spread across the Philippines and are usually found in casinos and internet cafes. You can do sports betting on local, regional and international sports events. You can place your bets online, or at a land casinos or with their Megasportsworld App. There are over 100 physical locations across the Philippines, mobile app and you can wager on Strait, Totals, Money-Line bets.
Note that registered Filipino or foreign users can phone in bets to MSW locations but are not allowed to place bets online under the current laws. But punters can enjoy betting on international sports may prefer to wager at offshore sportsbooks to find a wider range of betting lines and online bonuses.
MegaSportsWorld App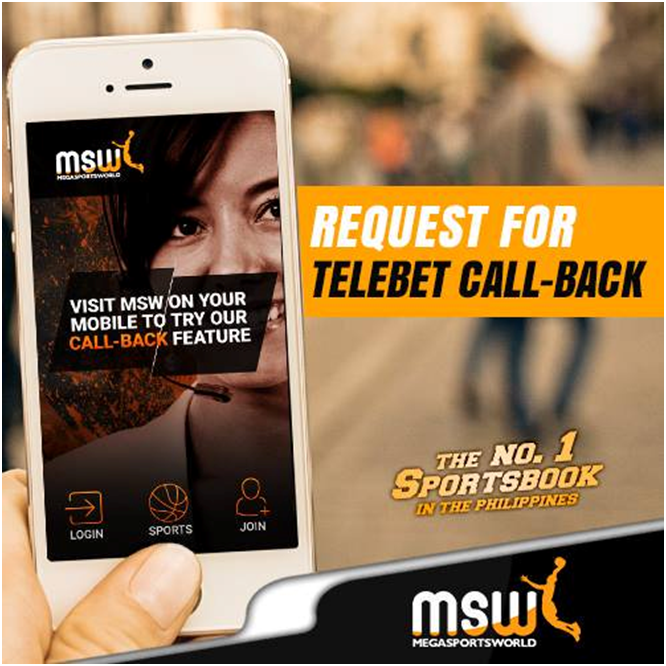 MegaSportsWorld offers a mobile application for smartphones and tablets. Recently introduced to the market over the past several years the MSW app offers betting lines on sports across the globe. When checking the app, you will see a list of sports, and from that list, you can find the game or the match you are wagering on and the money lines associated with the match-up. As of now, online gambling is not supported over the mobile app, but you can phone in your bets or visit any MSW location and place a physical bet. The mobile app is the best way for MSW to get their players up-to-date betting lines. You can also open an account or search for the closest locations through the app or over the web. When placing bets over the phone you can fund by Cash or Credit and your winnings are paid back at Cashier, MSW card, RFID Key
MSW is the legit bookie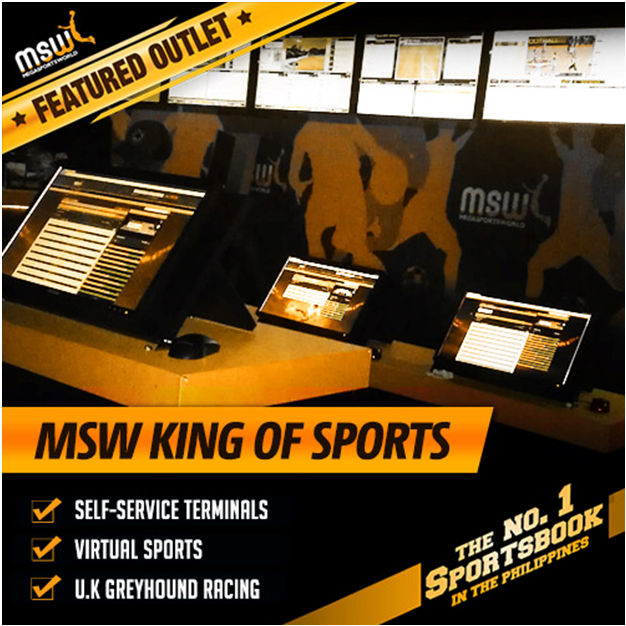 MSW is regulated by PAGCOR, the government agency that oversees the fairness in games of chance, electronic outlets, sports kiosks, poker rooms and more. PAGCOR has an intense system for checking hardware, software and other gambling-related components and details all their requirements for offshore licensing in their "Rules and regulations for Philippine offshore gaming operations" available on their website. MegaSportsWorld is the only land-based sportsbook that is licensed by PAGCOR.
At MegaSportsWorld locations players can bet on multiple sports or on a single sport. All you need is to register yourself at MegaSportsWorld App and then log into your account and access any sport by using the side columns and drop-down menu.
When you select the sports, you can pull up a betting slip for the matchup and place a wager on the sport. The betting slip will include details such as age, sport, event, selection, game date, bet type, and stake.
As said above MSW offers three wagering options: Strait, Totals, and Money line bets. The match-up will determine the money line and the number of points scored will usually determine the wagering options. Once all information is filled out and complete, you can submit your bet for MSW to process.
Sports to wager with MegaSportsWorld App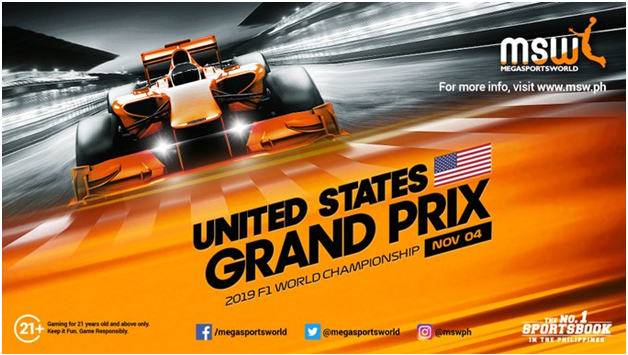 With MegaSportsWorld app, you will find a wide range of sports that can be wagered on. They offer some local events as well as regional sports and international sports. Although you can bet on any sport, the most popular sports to bet on in the Philippines are Basketball, Horse racing, Boxing, Soccer, Tennis, Motor Sports, Golf, Cricket, Baseball, Snooker, Rugby, Darts and many more.
Electronic games or e-games are included in the betting lines covered through MSW locations. Also you will find a wide variety of games that users can wager on including slots, poker, baccarat, and many others. The minimum bet is usually P500 and your terminal gets loaded by a cashier. VIP rooms are also sometimes available, they require higher bets but offer a more private experience and loyalty cards. E-games and MSW stations often share kiosk stations. MSW has recently added virtual sports as an option and players can now wager on virtual outcomes for their favorite sporting games. Popular virtual sports to play and wager on are Horse racing, Basketball, Football, Greyhound racing, and Tennis.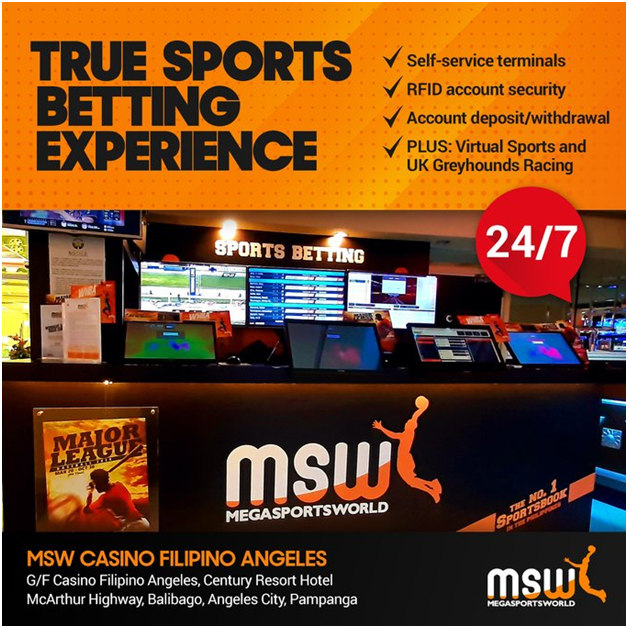 When it comes to funding MSW for sports betting, cashiers are available to receive deposits and process payouts at various locations across the Philippines. At many locations, over the counter transactions are now required to be made with an RFID keychain. The keychain holds account information and with proper identification, deposits and withdrawals can be made and users can also update their accounts. Many MSW locations are now going without a cashier as newer games can take money, cards or key readers, getting rid of cashier lines and saving the users time.
MegaSportsWorld also offers an MSW credit card or payout card that contains your money and can be used for all sorts of cashless transactions, money can also be withdrawn from any Megalink ATM at any desired time.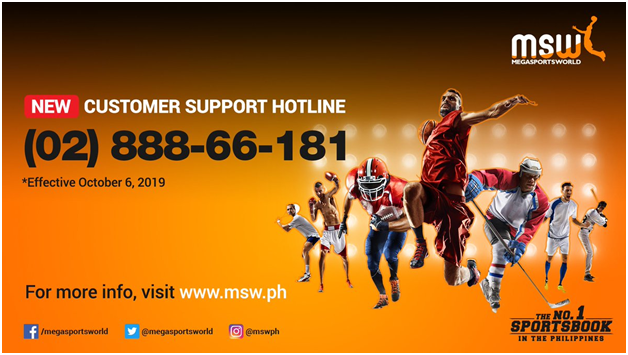 For players based in the Philippines, the most common option is to withdraw from one of the self-operated outlets. Players can check out the website for a complete list of these stores. Another option available for players is by contacting the Customer Support Hotline (02) 886-6181 and press '4′ to confirm the withdrawal. When it comes to bank transfers, the first two requests in a month are free while the rest comes with a fee. The transfer of funds can only be processed through bank transfers, cheque payment or online transfer. MSW currently supports two major banks in the Philippines- BDO and RCBC which provides easy access to players.