Six Best Dating Apps for Filipinos who are Fitness Freaks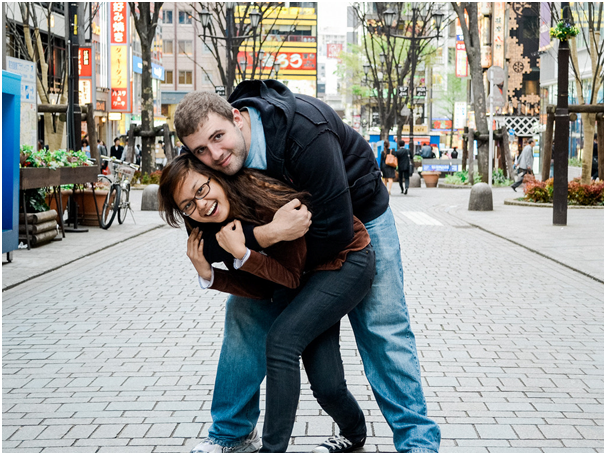 If you love sports and to do exercise but couldn't find a partner or mate with same instinct then keep on reading for a good news. Though there are lots of dating apps at the app stores but the compatible apps which can search your like minded partner are few. Many apps just throw away choices in front of you without taking into consideration your own interest and choices. You just enter your age and other few details and begin to search your mate on the suggestion of such apps without taking common interests.
So check out these six best dating apps if you are a fitness freak. These generic dating apps have very specific parameters that you can tweak so that you meet only people with the same interests and values.
1. Datefit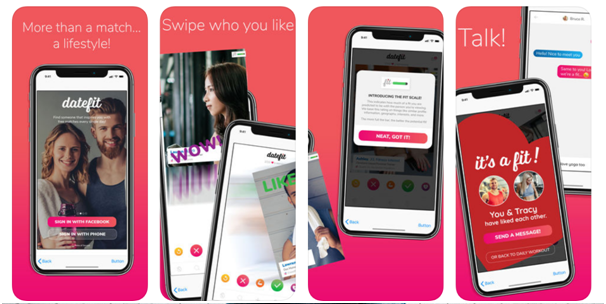 This app is latest app launched last year in August 2018. The app boosts of guaranteed goal orientated and healthy lifestyle community. You can swipe through a new set of matches everyday based on how you live your life. Browse inspiring singles in the "Daily Workout" and chat instantly when the match is mutual. Use the "Fit-Scale" to quickly see how close of match you really are with someone! Get social on Datefit's Feed and find others near you to go for a run, a bike ride, meet at the gym, or grab a bite at the hottest spot in town.The company behind the app also hosts events like fitness cruises to have its subscribers meet in person.
You can download this app from iTunes for iPhone and from Google play for Android smartphones all free though you can subscribe to premium if you want.
2. Coffee Meets Bagel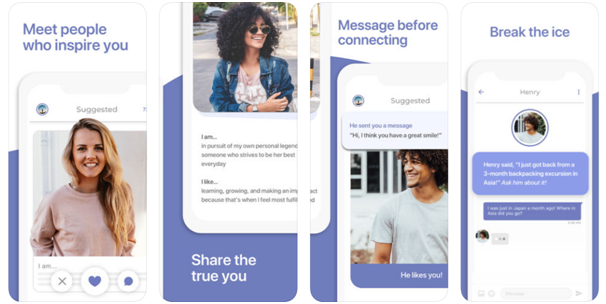 Coffee Meets Bagel or commonly known as CMB is though not exclusive for fitness junkies, it recently launched its "CMB Experiences" to bring its users together in person. These "experiences" include events like the Run Date Festival in Asia. You can sign up with CMB to receive curated matches every day at noon. Subscribe to CMB Premium to use exclusive features that help you focus on matches that mean the most. Receive more than $50 worth of in-app items that will help you connect faster. Otherwise the app is all free at iTunes for iPhone and at Google Play for Android.
3. Happn
happn is a dating app with more than 50 million users and fills your timeline with your everyday activity, so you can find people with the same schedule as you. Its newest map feature even allows you to zoom in on gyms, parks, or sports events to check out Happners who are also there. When you cross paths with someone in real life who has the happn app, their profile appears on your app. Then you check your timeline to find all the profiles you've crossed paths with. For each profile, you can see how many times you've crossed paths, as well as the location and time it happened.
You can also choose to defy fate and play CrushTime, the game that makes you guess who Liked you amongst four profiles you've recently crossed paths with. There is happn Premium subscription is starting from $22,99 for one month. Otherwise download this free app from iTunes for iOS mobile and from Google Play for Android mobile.
4. Sweatt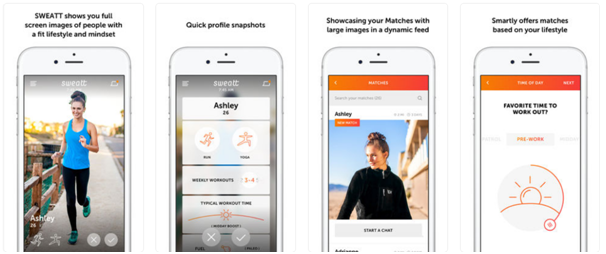 As the name suggests you sweat to find your perfect mate. Not just for athletes, SWEATT's unique algorithm matches around your lifestyle including "workout frequency" and "time-of-day" to ensure that everyone meets the right match. Create your profile in four steps, no lengthy questionnaires or endless profile questions required to start Sweattin'. Check out scouts in a few quick swipes. If you both like each other, it's a match! The app asks users when they like to work out, how many times they work out, and what type of workout they do the most. It then uses this data to match users with the same routine. You can download this app all free from iTunes for iPhone and from Google play for Android.
5. OkCupid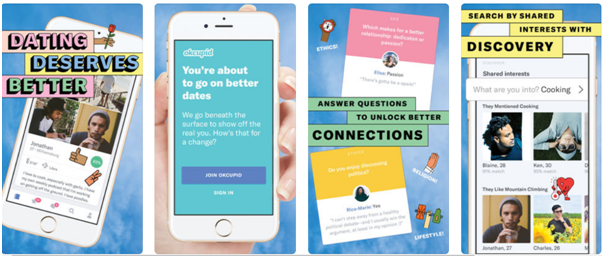 OkCupid highlights your personality and interests with rich dating profiles that one can know what you care about most. OkCupid has added a Topics feature where users answer questions from countless subjects like travel, cooking, and, yes, fitness! The answers to these questions are what the app uses to match people together. The system really works—especially if your answers are extremely specific.
Although OkCupid is absolutely free to download and use, it also offers an optional premium subscription that unlocks exclusive features. The one month packages start at $9.99 and twelve month packages start at $39.99. Download the free app otherwise from iTunes for iPhone and from Google play for Android.
6. Bumble
Over 45 million people have signed up for Bumble to start building valuable relationships, finding friends, and making empowered connections. Bumble attracts all types of people, but the app's newest "badge" feature allows health-minded singles to streamline their choice of matches. It does this by adding an active badge to the profile that other users can see. The badge also indicates the lifestyle preferences of the user and identifies if he or she works out, smokes, or drinks. The industry-leading app empowers users to swipe through potential connections across three different modes: Bumble Date, Bumble BFF and Bumble Bizz.
Moreover at Bumble, women make the first move. In heterosexual matches, the woman has 24 hours to make the first move and the man has 24 hours to respond. In same-sex matches, either person has 24 hours to make the first move, while the other individual has 24 hours to respond, or else, the connection expires.
Bumble is free to download and use, and that will never change for main features. However, if you're looking to get the most from Bumble, you can subscribe to optional subscription product Bumble Boost for weekly, monthly, 3 month and 6 month subscriptions giving discounts to the weekly price. You can download the free app from iTunes for iPhone and from Google Play for Android.
Now enjoy with any one or all of the dating apps and find your choice of fitness gal or boy to have fun.