The ten best free Android game apps widely played in Philippines in 2018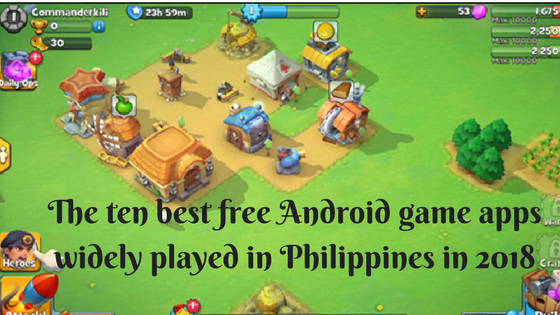 Filipinos love games and there is no doubt that they like to play with their smartphones. In a recent survey it was found that the number of smartphone users in the Philippines in 2017 was 30.4 million and this number is expected to rise to 40 percent by the year 2021. Moreover they love game apps and if it is free then there's nothing else for a gamer to feel excited about. In the year 2018 the players had a wider choice of free games as more and more new games apps are released on Google Play the more the punters choice to have the best to download free on their android mobile. Here are the ten best free Android game apps being widely played by Filipino gamers this year.
1. Wordscapes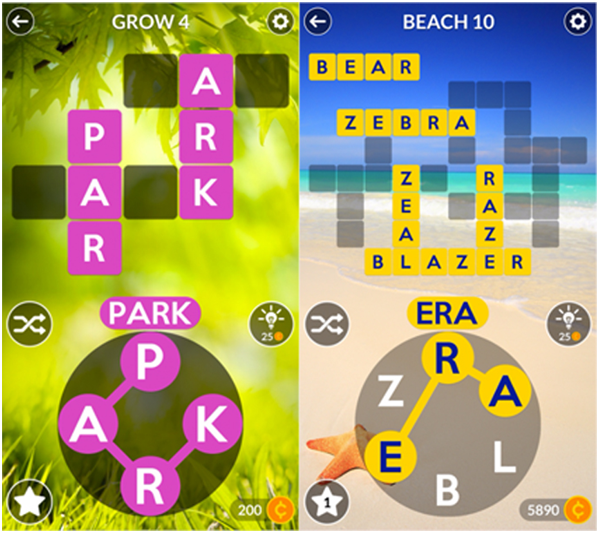 Word games entice the intelligent minds and Philippine gamers just love this game from People Fun. All you need is make words in this word game comprised of blank crossword puzzles for you to fill using a set of letters you need to swipe through to form words. With over 3,700 puzzles to conquer there's never a dull moment, and the simplicity and addictive nature of Wordscapes will keep you coming back to play just one more puzzle.
Click here to download the game all free.
2. Mobile Legends: Bang Bang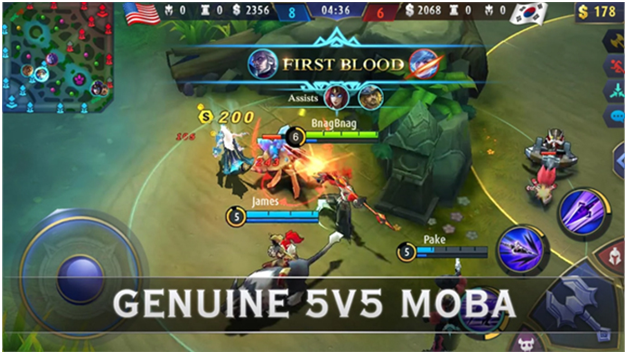 Mobile Legends Bang Bang developed by Moonton is designed as an eSports game where you can fight the best of best.  You can take mobile MOBA combat into professional territory, in an intensely competitive five vs. five format with classic three lane maps that have fast and furious battles that take around ten minutes to play. Also play a bevy of classes like Support, Mage, Assassin, Marksman and learn combat tactics and strategies to crush your foes.
Click here to download this app now
3. Clash of Clans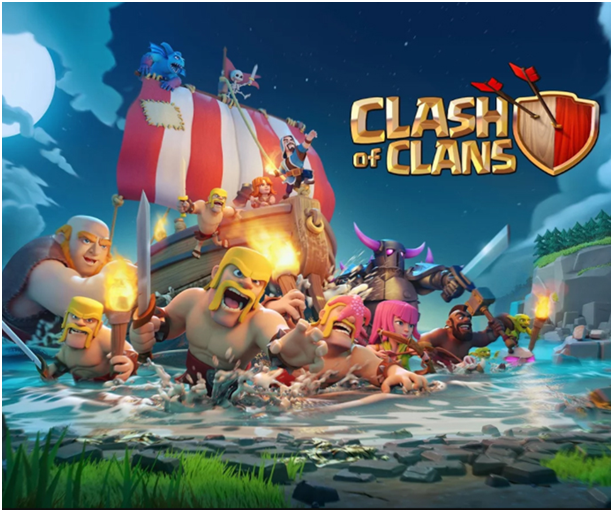 Clash of Clans from super cell is not a new game but is also one of the most popular game app where you a fantasy world of barbarians, wizards and monsters. You can marshal as you build your clan's village with structures and defenses to withstand any other player's attempts of conquest. Play with friends and form a team to join a mission. Also send aid for more rewards in an addictive, never-ending battlefield.
Download the game app now all free
4. Philippine Slam! 2018 – Basketball Slam!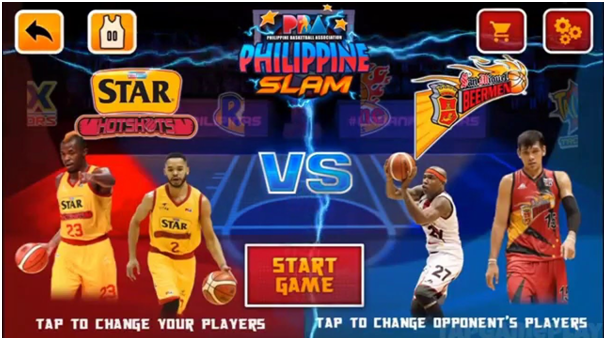 Philippine Slam! 2018 – Basketball Slam by Ranida games is another popular Android app of this year. This game brings the fun of 2v2, full-court basketball with zany and quirky arcade-style basketball features ridiculous antics, high-flying dunks, and witty commentary that will keep you at the end of your seats. It's basketball striped down to its most fun and basic components which makes it easy to pick-up and enjoy.
Click here to download this game app now
5. Chinese Poker 2 Multiplayer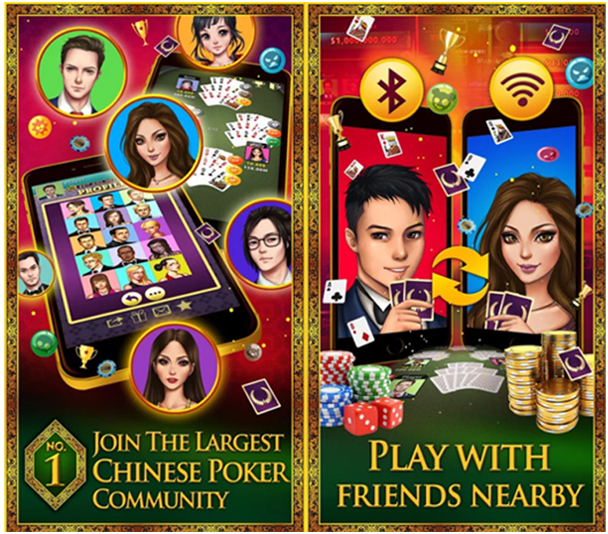 For those who grew up playing card games in the Philippines, this game should be familiar by its other name: Pusoy. This Asian style of Poker game by Red Coda software  plays just like you remember, and lets you fight against the AI or nearby friends in amazing locales from around the world like Singapore, Las Vegas, Paris and Macau. The App is free to play and will give you countless hours of enjoyment.
Get the free game app here
6. Word Cookies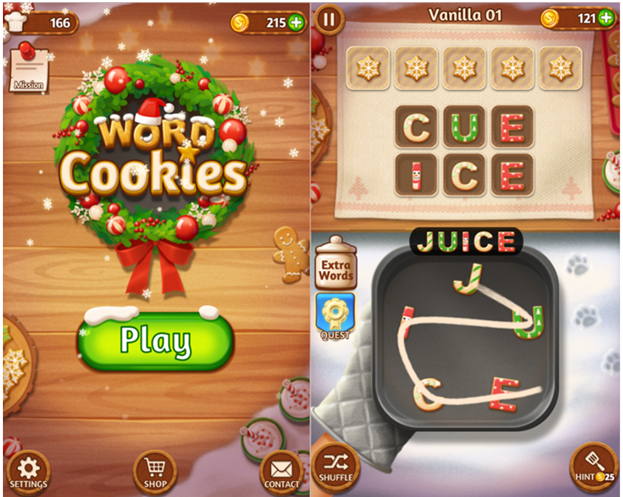 Word Cookies from Bitmango was launched last year but it gained immense popularity. This is because this game is simple to play and has awesome music played at the background. There is spin wheel too to add more coins. There's a list of all the possible words you can make out of the letters, and you need to swipe your way through the letters to find as many words as you can to complete the stage. For those who love food it is best game to find related words from kitchen.
Click to download free app right now
7. Garena AOV – Arena of Valor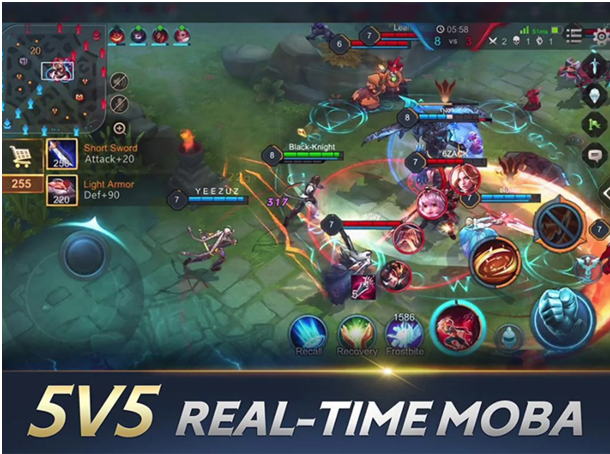 Arena of Valor is a new game developed by gaming network Garena. Esport themed game has a big, full-fledged five vs. five MOBA game with a whole host of heroes to choose from as you wage war with and against other players in the Philippines, Malaysia and Singapore. If you're familiar with MOBAs, you'll quickly acclimate to the three-lane maps with obstacles and other features that make modern MOBAs so compelling.
Now click to download the game app
8. Clash Royale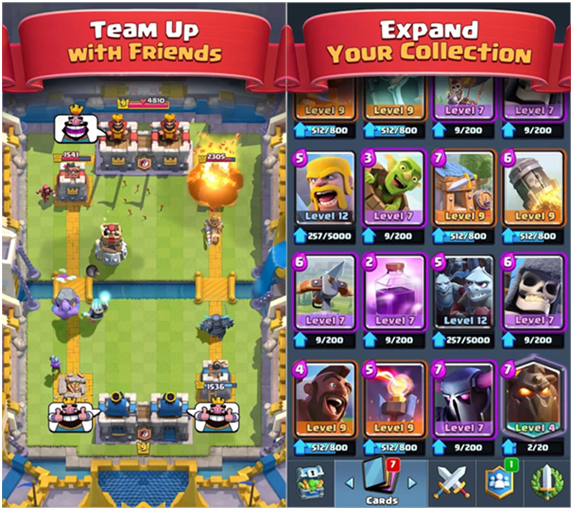 Clash Royale from Supercell is another Clash of Clans type of game where you come in to duel each other in a mad frenzy of real time head-to-head action as you try to smash each other's towers. As you play you'll collect more cards to unlock more troops, spells and defenses to aid you in your never-ending thirst for battle. The game feels like an innovative mix of a tower defense game turned into a duel against another player as you set up defenses and send out troops at the same time.
Click here to download the app now
9. Rules of Survival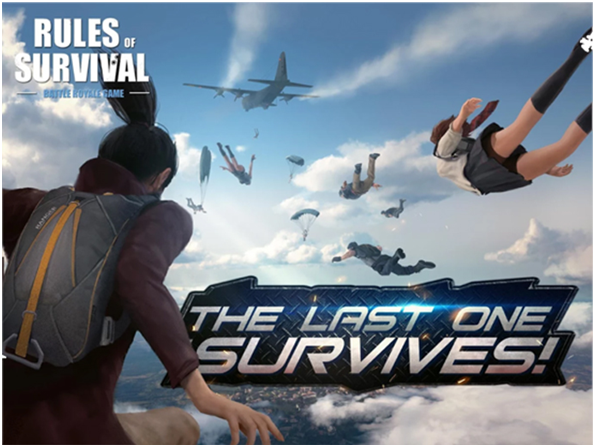 Rules of Survival is developed by NetEase games which is full of action. This tense game played by up to 120 players in a massive desert island will need to rely on their ingenuity and skill to survive as poison gas and enemies close in. Only one can survive and you need to be at the top of your game to be the one to write the rules of survival.
Download the free game app now
10. Capsa Susun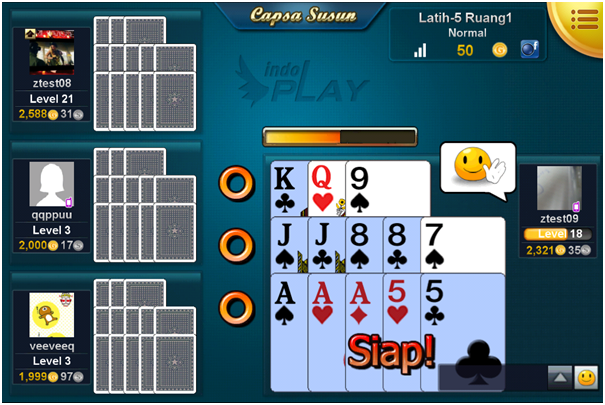 Capsa Susun by Indogames is a fun filled card game played by two or four players. Standard deck of 52 cards is used to play this game. You can add more friends to play or grow your community and spend time with your family by playing this challenging and addicting game.
Download this game all free right now
Remember all the above game apps are free to download on your Android but may contain in app purchases where you can buy more free coins, free credits or free play or lives if you want.