Breakout Philippines – Katipunan
Breakout Philippines
Previously, I reviewed Mystery Manila which I thought was simply wonderful. This time I decided to look at Breakout Philippines. Perfect time for Halloween too! I'm also looking at this as a good chance to give myself a better understanding of the escape-room industry.
From when it opened, sometime in 2014, Breakout Philippines now has three (3) branches throughout Metro Manila. They are located in Paragon Plaza, Mandaluyong City; Serendra, BGC; and Katipunan Ave., Quezon City.
Selecting a room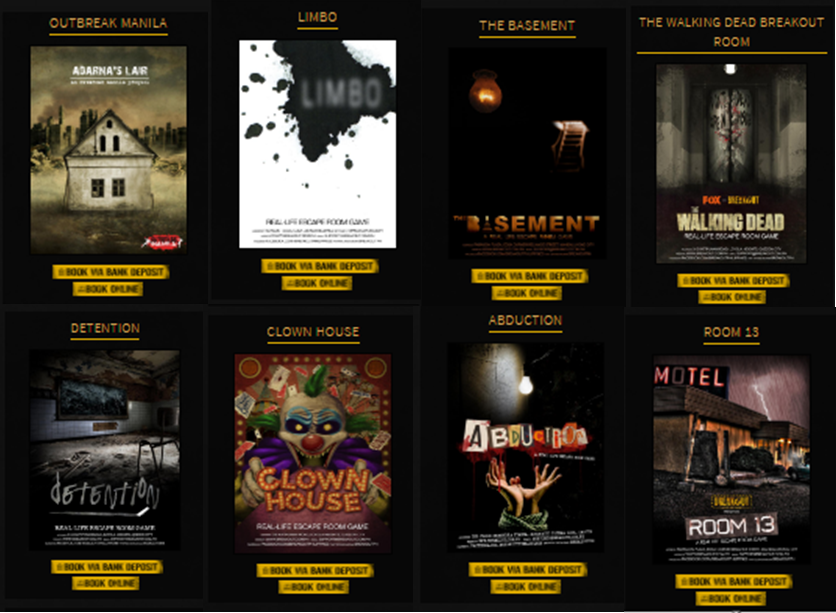 Like I'm used to doing, I went through the site and called ahead to secure a time slot for me and my friends. Yes, the same set of friends as before (they are partly the reason I expanded my escape-room genre review). Unlike in Mystery Manila, the room scenarios all seemed to share a clear obstacle and objective – you are trapped, so breakout! Another difference for me is that Mystery Manila seemed to be creepier or spookier while Breakout seems to be more challenging.
Each branch offers different rooms with no overlap. There are a lot of options to choose from so I ended up selecting based on proximity and situation premise.
How to Reserve

Breakout Philippines actually offers the option of playing the game by yourself. Although I considered it for a second I decided against it since my friends were quite insistent on us playing together. I can only imagine how hardcore into the escape room genre you've got to be to want to play alone.
I paid for my reservation online. If that's not an option for you they also accept bank deposits. Please note that they do accept walk-ins but do not recommend it. If you are walking-in, I suggest at least calling ahead to see if they have an availability.
On the day of our reservation we made sure that we all got there early. The personnel on the phone was quite adamant about their strict adherence to time.
Playing the Game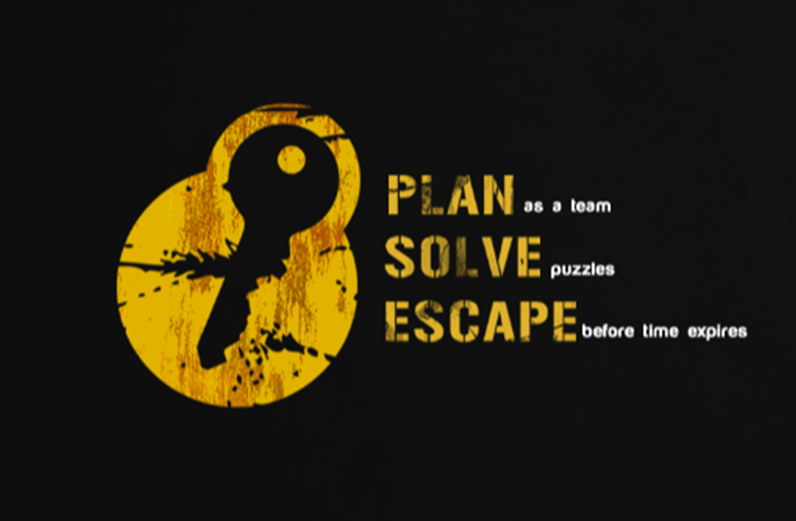 This time, me and my friends were better prepared. We blazed through the awkward stages of receiving the briefing, hearing instructions, and putting away our things. Before we even got to the room, we were already discussing what to do in hypothetical situations or obstacles we encounter.
The room we selected was actually bigger than I had expected. This is either a good thing or bad thing depending on how you look at it. Although the challenges were similar, in that, we had to also solve puzzles, decode riddles, find clues, etc. it seemed a bit easier than our previous experience. Of course, this may be because we were better prepared this time around.
Initially, we were worried about the time limit being only 45 minutes seeing as how we had more time in Mystery Manila. Our worries were unfounded as we seriously had just as much fun. Honestly, we really did not feel the time at all.
Summary
It isn't all too different from Mystery Manila. They both offer quite the quality experience of the escape room. Something of note however is the parallel offerings of Breakout which one of the staff had told me about. They call it Breakout Interactive Theater and it is basically the a situational scenario again but with live people playing as characters in the situation. Overall, I highly recommend Breakout as an activity and I eagerly anticipate the innovations they have in experiential activities such as these.