Where to buy games vouchers in the Philippines?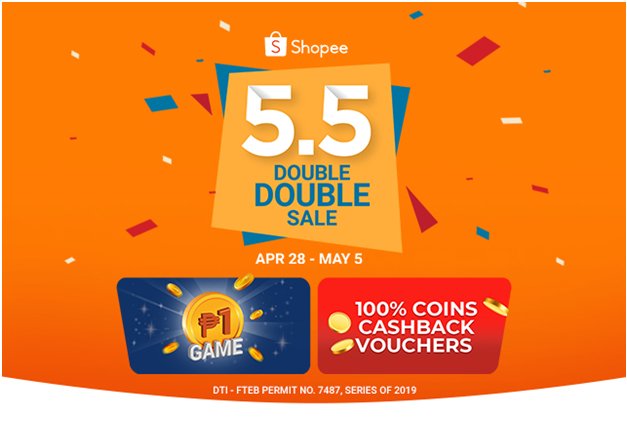 Game Vouchers is prepaid cards or loads that you can use when playing games online or doing some shopping online for games in the Philippines. These game vouchers work like mobile prepaid cards where you buy the small or large amount and get the prepaid voucher for your use. You can buy such credits for games such as Mobile Legends, Marvel, Ragnarok, Mu Origin2, Call Duty, League of Legends, Lords Mobile, Free Fire, Rules Survival, Life after, Pubg mobile, Mobile legends, miHOYO, Honkai Impact 3, Ride Out Heroes, Super Mecha Champions, Laplace, Lumia saga, gunship battle, Snail games, Blizzard and more.
Where to buy games vouchers in the Philippines?

Here are the best places to buy game vouchers online in the Philippines even with your mobile.
Codashop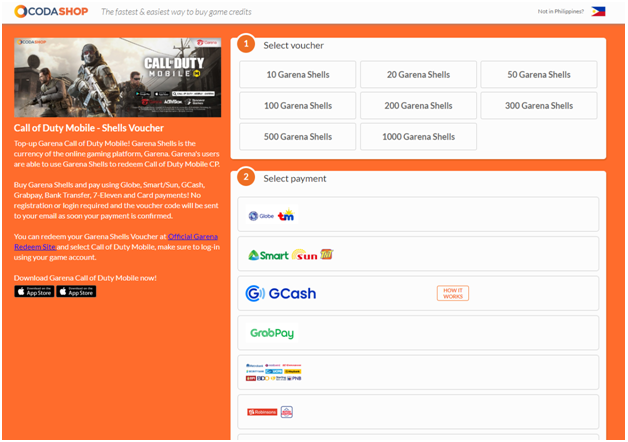 At Codashop you can top-up Garena Call of Duty Mobile! Garena Shells is the currency of the online gaming platform, Garena. Garena's users are able to use Garena Shells to redeem Call of Duty Mobile CP. Buy Garena Shells and pay using Globe, Smart/Sun, GCash, Grabpay, Bank Transfer, 7-Eleven and Card payments! No registration or login required and the voucher code will be sent to your email as soon your payment is confirmed. You can redeem your Garena Shells Voucher at Official Garena Redeem Site and select Call of Duty Mobile, make sure to log-in using your game account.
Lazada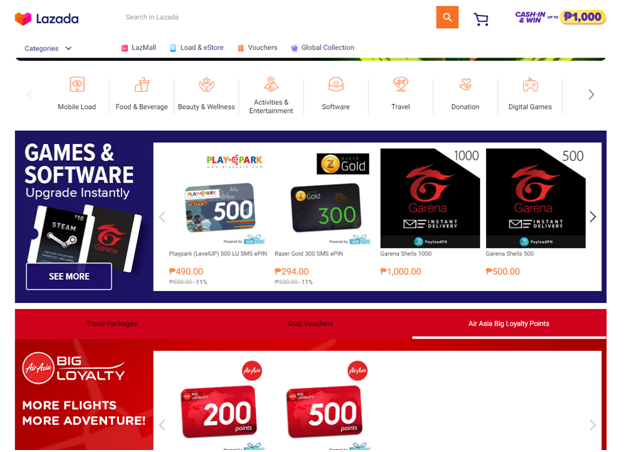 At Lazada you can buy game vouchers or gift vouchers Gaming also requires these vouchers as part of DLC or for personal exchange of digital gaming equipment. You can select the top online shopping site in the Philippines for these special vouchers, all at the best prices for you today.  PC and console gaming mostly relies on downloadable and online content today, providing you with great options for entertainment, rich narrative, and gameplay. Whether it is through added content, online currency to buy games, or even codes that allow for downloading digital games, these are all made available online, where people can easily go for proper options for the games that they want.
EPins Games store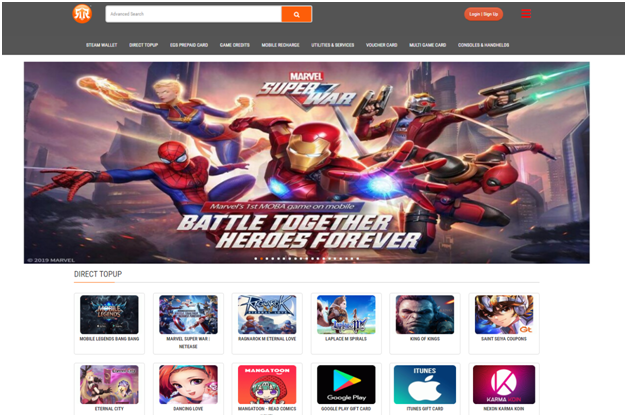 You can buy games credit here for steam games, or direct top up for game credits. The recharge or load vouchers range for all types of games whether they are low stake or high rollers. Click here to buy now.
Coins.ph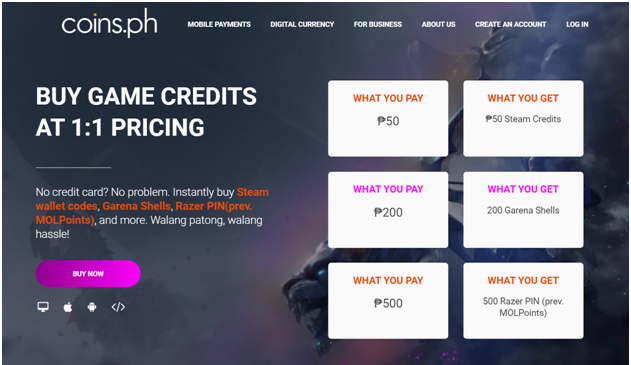 Coins .ph is another well-known site to buy game credits. Coins.ph is regulated by the Bangko Sentral ng Pilipinas (BSP) and is the first-ever blockchain-based company in Asia to hold both Virtual Currency and Electronic Money Issuer licenses from a central bank. Buy game credits for Cherry games, Garena shells, Razer Pin and Steam games. Click here to buy now
Shoppe.ph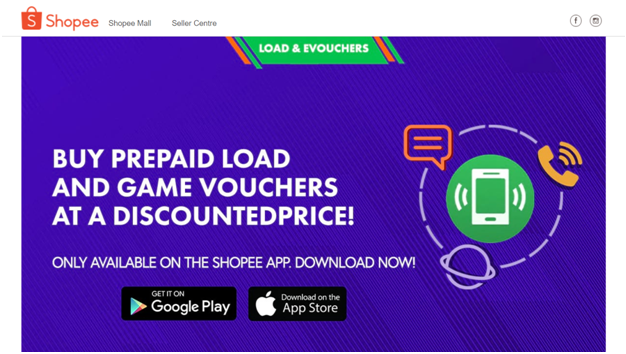 Shopee is another awesome site to buy game vouchers and loads. In just three easy steps, you can now buy prepaid load online! Their Load & eVouchers offers are as follows: Mobile Load, Mobile Data, Game Vouchers Load & eVouchers can only be accessed through the Shopee Mobile App and Mode of payment: Remittance and Payment Centers, Over-the-counter, Online Payment, Credit and Debit Cards. Click here to buy now.
Few other online game voucher sites in the Philippines are Pinoygamer, ivoucher codes and more.