Philippine Charity Sweepstakes Office (PCSO)
Philippine Charity Sweepstakes Office
The PCSO, is the only government lottery body allowed to operate inside the Philippines on a national scale. Aside from it's regular function of facilitating and organizing the lottery, it is also responsible for raising funds in order to help the government in it's financial aid programs.
From it's initial establishment way back in 1935, the PCSO has grown in both its money-raising front as well as its selection of charitable aid. Now there is over 10 types of lottery, sweepstakes, or games organized and operated by the PCSO. On the other hand it provides for over 8,000 listed charitable organizations.
Different Types of PCSO Games
With such a great demand for games of chance and opportunities to win , the PSCO throughout the years have created different options. There are big ticket items (like Ultra 6/58)  for those seeking major payouts, at the same time they offer smaller quick turnaround games (like Ez2). Below is a quick list of the available games and their minimum pay out.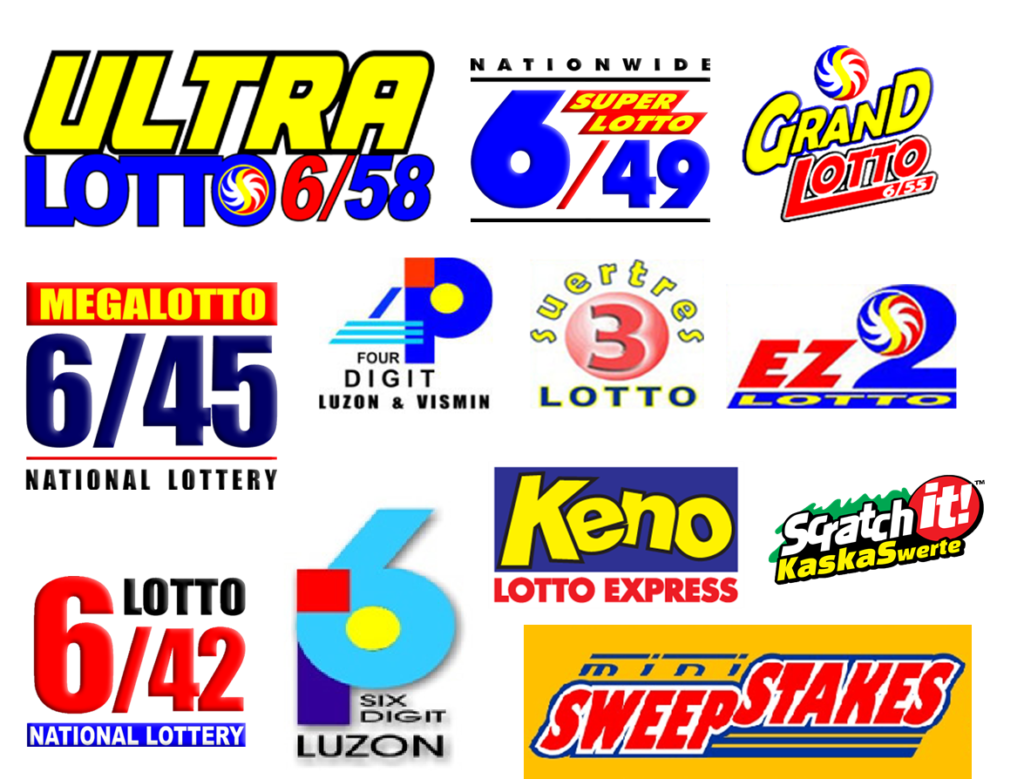 Six (6) digit games
UltraLotto 6/58 – Php 50 million
GrandLotto 6/55 – Php 30 million
SuperLotto 6/49 – Php 16 million
MegaLotto 6/45 – Php 9 million
Lotto 6/42 – Php 6 million
6 digit – Php 150, 000.00
For these games its all about choosing 6 numbers in a particular order and matching them with the 6 numbers that will be drawn. The grand prize goes to the person or persons with the combination that perfectly matches the drawn numbers. There are also correspondingly scaled prizes for other combinations such as getting 4 or 5 in a row correctly.
Less than 6-digit Games
4 digit – Php 10, 000.00
SuetresLoot – Php 4, 500.00
Ez2 – Php 2, 000.00
These are variants of number selection games that require fewer digits. It is generally a scaled down version of the 6-digit games and works pretty much the same way.
Online Game
This is the online offering of PCSO that works around selection of twenty (20) numbers generated from the range of one (1) up to eighty (80). The task is to get as many as ten (10) numbers to match the twenty (20) that will be revealed. The prize won will correspond to how many numbers you have that match the result.
A second option called hi/low simply lets you wager whether thirteen (13) of the twenty (20) numbers selected will belong to either the "hi" bracket (41 – 80) or ther "low" bracket (1 – 40). The prize won is a standard Php 60.00 per correct selection.
Card or Ticket Games
Mini Sweepstakes – Php 5, 000.00
Small Town Lottery – Depends on the the individual STL
Scratch it! KaSwerte – Php 500.00
KASCASH – Php 20.0
These are all types that involve purchase of a paper or card with predetermined stake at winning. For the sweepstakes you purchase a ticket and should your ticket you win.
For the other two, you purchase a card, scratch to unveil their value and collect the prize stated on the card. No need to make selections of number or to wait for draw dates and time. The cards already contain the result of the bet, all you need to do is buy the card and then scratch it.
Where can you play?
PCSO has a lot of authorized outlets scattered throughout the country. It can be found directly inside malls, outside on the street, kiosks in busy areas, etc. Most PCSO establishments explain the available games very well but leave you to make your own strategy. For the results, check in on the website or stay tuned at 9pm at PTV4.

How do you claim your prize?
For prizes equal to Php 5,000.00 or less, you may simply collect your winnings at any of the authorized lottery outlets and claim from them. Prizes ranging from above Php 5, 000.00 up to Php 20, 000.00 can be redeemed at any of the PCSO branch offices. As for Jackpot prizes, they can only be claimed at the PCSO Head Ofice, 605 Conservatory Bldg., Shaw Blvrd. Corner Priceton St., Mandaluyong City.