Jumpyard – Trampoline Park
Jumpyard – Trampoline Park
The Philippines' first in indoor trampoline park, Jumpyard, is the one to thank for bringing to the country this international craze. With the recommendation of a few of my friends, I decided to check it out myself. Located at Fun Ranch near Tiendesitas, it is easily accessible and offered ample space for parking.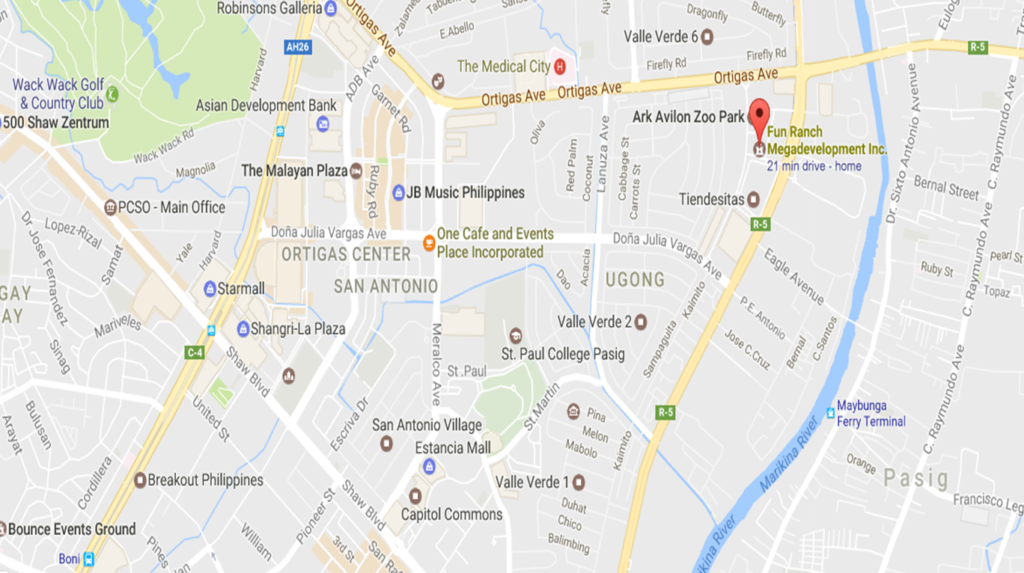 Before Jumping
On my friends advise, I opted to visit during a weekday so as to avoid the weekend crowd. Thankfully he did, as I can only imagine how uncomfortable it would have been to be jumping around with a sea of people.
One of the first things you need to do if you want to jump is to read and sign a waiver. I recommend simply signing the online version at the same time that you make the reservation – it'll be good for a year.
Once you've submitted the waiver and presented a valid ID, they'll process you and have you purchase their grip socks. The socks are a requirement as regular socks are slippery on the trampoline surfaces.
Next they'll have you remove any loose objects in your pocket as well as any metal objects on you or your clothes. Don't worry they have a locker for you to store these items in.
Lastly, there is a safety video for you to watch before you can begin jumping. The contents are pretty much the same as what you'd find in the safety reminder banners.
Jumping In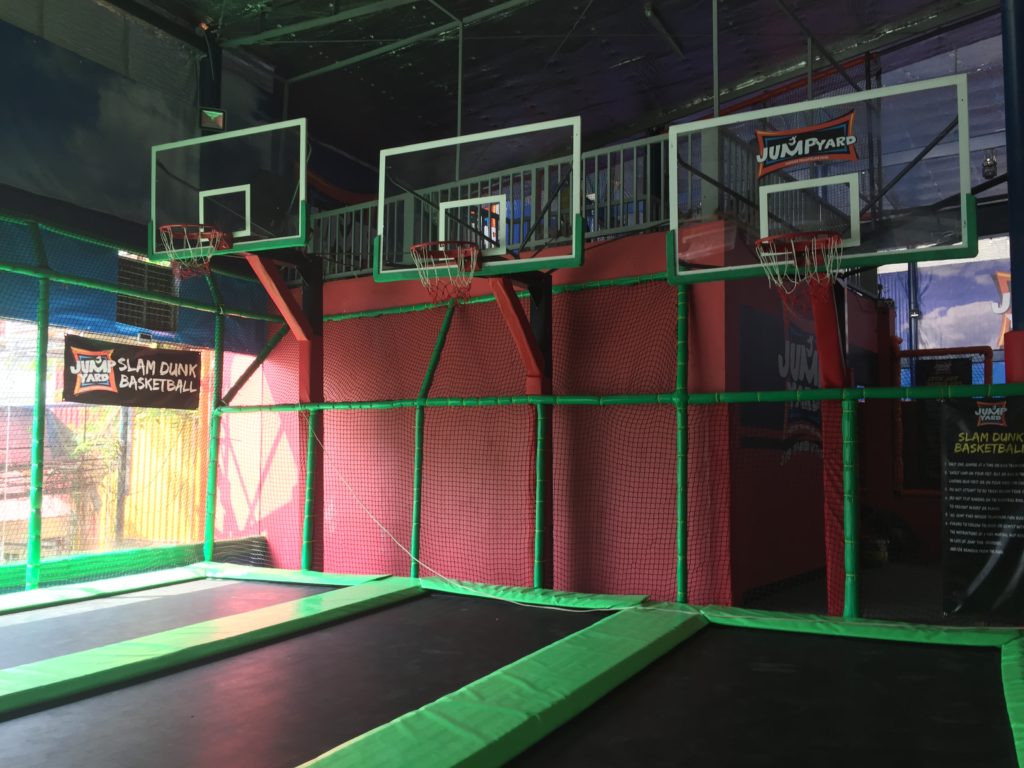 As our time came up, I hurriedly made my way over to the Slam Dunk area to fulfill my dunking fantasies. Shortly after a few buckets I walked to a steady platform area and did a couple more stretches. My advise here is to stretch well BEFORE jumping in – that was my mistake.
At first I thought that there wasn't going to be a lot of things to do, since it's all jumping. I realized how wrong I was when I found out that I already spent 20 minutes of my hour over at the Slam Dunk area. I still had so many parts to check out!
Jumpyard Attractions
Here is a list of some of the activities available when I visited.
Dodge ball
Cage ball
Slam Dunk
Open Trampoline
Foam Pit
Monkey Bars
Balance Beam
Wall Climb
Olympic Trampoline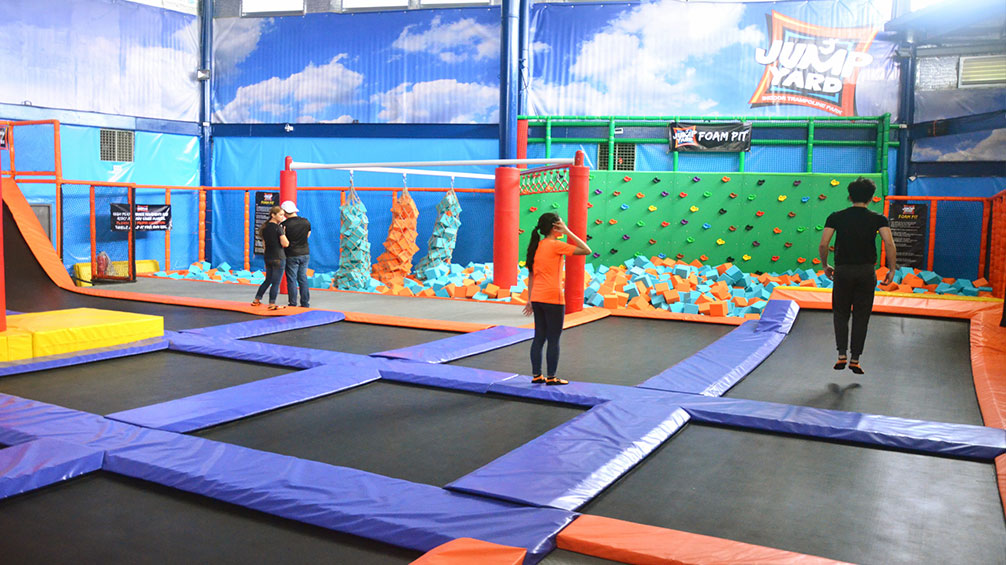 I didn't get to try all the attractions, one hour is not enough! I thought about extending but then I realized I was already sweaty and tired from the past hour. Luckily there is a restaurant at the park so I did not have to go far to satiate my hunger and regain my strength. The restaurant has a nice view of the park and the people enjoying it; it's actually very entertaining to watch the other people.
Summary
I highly recommend this for groups of friends, as a date, or as a family activity. The experience is different and really brings new levels of excitement to playing. At only 250-350 per hour it is way worth the price.
My advise to those who will try:
Bring spare shirt, you will probably get sweaty.
Wear pants, stretchy ones to stay flexible.
Make sure you do not have any injuries or any soreness as the jumping may make it worse.
Be considerate of others jumping, be mindful as there are children around.
Obey the rules to keep everyone safe and unharmed.