The three unique game highlights at Global Gaming Expo (G2E) Asia 2019 in Macau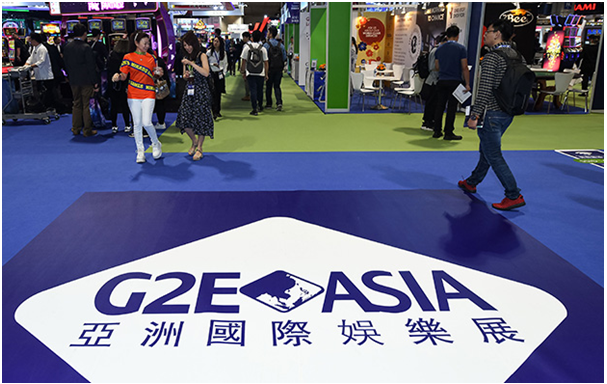 Global Gaming Expo (G2E) Asia 2019 was held in Venetian Macau on last week of May 2019. Every year, over 95% of Asian casino operators attend G2E Asia to look for cutting-edge products and solutions and gather upcoming industry trends.
Many new slots and games were displayed at the Expo that will soon be available at the top Philippines casinos. Here are the three main highlights of Global Gaming Expo (G2E) Asia 2019 which showcases the upcoming new games that you can enjoy soon at casinos.
1. Aruze Craps Game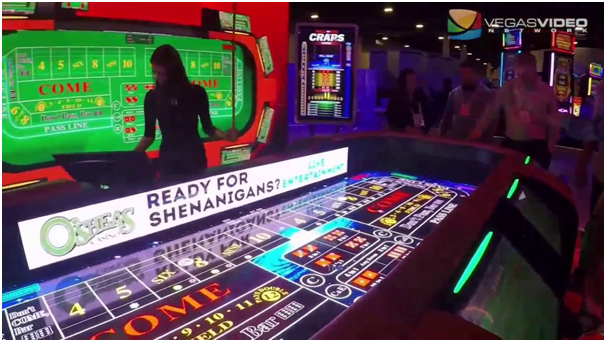 Aruze gaming has released a new Craps game at Global Gaming Expo (G2E) Asia 2019. This craps game is called to "Roll to Win Craps" which is Aruze's latest semi-automated version of the traditionally live-dealer dice table game popular in North America. According to Aruze manager the Philippines was likely to be a fruitful market for the final product, as they have "similar players" as the US market.
He explained part of the business proposition of the product both from a player's perspective and from a casino operator's viewpoint.
In traditional craps game there are usually three dealers to calculate and verify whether the payout is correct but in this game this is completely automated that part. So payout is all automated, and the player can withdraw their payout via ticket. The playing surface is built on an LED panel, which can be branded and used as a collateral in marketing by casino venues.
Roll to Win Craps also features a tableside display to show the results of the previous games, including 'trends', a favourite concept with many Asian players and this is not available in live-dealer craps. The previous Aruze Craps game called "Shoot to Win Craps" which is "very similar" in play style to the traditional Asian dice game sic bo. It is believed that soon Electronic Table games will take over the live dealer games in near future. The Aruze brand, founded by Japanese gaming entrepreneur Kazuo Okada, also expected electronic table games to be popular in the coming Japan casino market.
2. Six new slots machines by EGT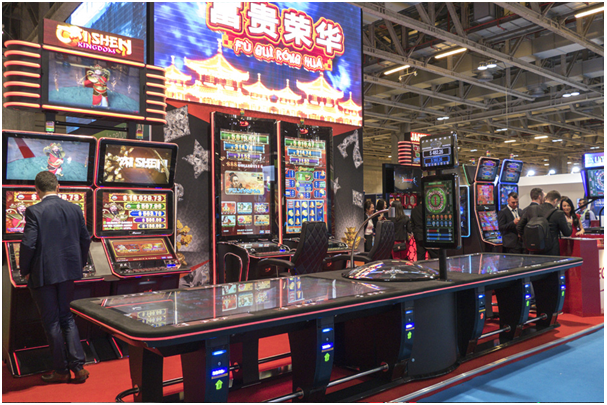 EGT or Euro Games Technology showcased at Global Gaming Expo (G2E) Asia 2019 six new gaming machine cabinets from their "General" or "G" line of products.
According to the Bulgaria-based suppliers of slot machines and electronic table games said that they have entered the markets of Cambodia, Laos, Timor Leste, Malaysia, the Philippines, Saipan and Sri Lanka. The EGT firms noted that their brand had managed to install 400 player stations across 19 casinos since the previous edition of G2E Asia.
EGT and EGT Multiplayer additionally said the new cabinets it would display at G2E Asia are the "G 27-27 Up and St", the "G 27-32 Up and St", the "G 32-32 VIP" and the "G 55 Curved VIP". The statement said two new series of game themes would be available on the new slot cabinets. The General multigame products, "Red HD" and "Fruits HD", will have 54 titles each. The "Power" products – Red HD, "Purple HD" and "Gold HD" – have 10 games in every mix.
EGT Multiplayer showed for the first time in Asia its "S 32/55 S-Line" terminal. Also the company hoped to enter the Vietnamese market, mainly with the S-Line, R-Line and T-Line models. The company says its Fu Gui Rong Hua and Cai Shen Kingdom jackpots, presented in the P-42V Curved cabinet, and the General slot line, are also suited to Asian markets.
Also the "Collection" series of multigame products had become "popular" in the region. The "P-42V St Curved" cabinet, and the "Fu Gui Rong Hua" and "Cai Shen Kingdom" jackpots – the latter on the "P-24/32 Up" cabinet were well favoured.
3. High rollers to sit on new VIP Chair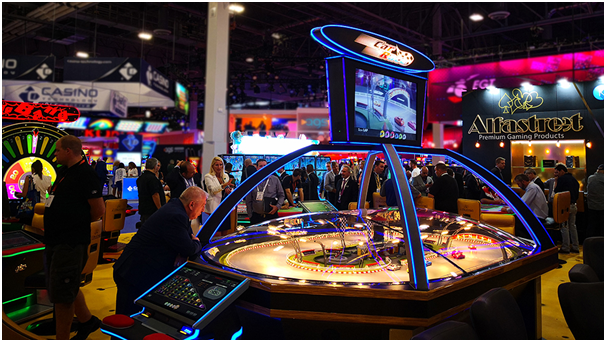 If you are a high roller or think to become one that at the Global Gaming Expo (G2E) Asia 2019, ETG showcased by Slovenian casino equipment manufacturer Alfastreet was the centre of attraction.
This new VIP chair introduced by patrons of ETGs looks akin to a pod-style first-class seat on an airline, with a game touchscreen that is mounted in such a way that it can be swivelled to suit the player's need. 14 such chairs were installed at Philippine casino in February 2019.
As there were "plenty" of casinos in the region that offered dedicated areas for VIP play on (electronic table games) ETGs, these chairs are just wonderful. The games available to players using those chairs can have "bet limits and other parameters of the game" modified specially for them. The seat offers a USB charger as well as drink holders and footrests and backrests that can be operated at the touch of a button. According to news sources the firm had also been refreshing its traditional multi-terminal products such as the firm's "classic R8" – an eight-player roulette – now had a "brand-new design".
In the Singapore casino market Alfastreet had been engaged in a scheduled replacement of close to 600 ETG units, "which for Asia is a big number," "In the Philippines they had a major installation – with 144 units. It is truly the most advanced stadium system, where players can play 19 games at the same time; which is something unique.
Alfastreet has a technical support team based in Malaysia, which it says can serve customers in the region 24 hours per day. For large installations, technical staff from Slovenia might also fly out to assist. The firm has also recorded ETG sales in Cambodia, Vietnam, Laos, and Macau. Isnt't this stuff amazing?