Where to eat best Mediterranean Food in Manila Philippines on a new year vacation?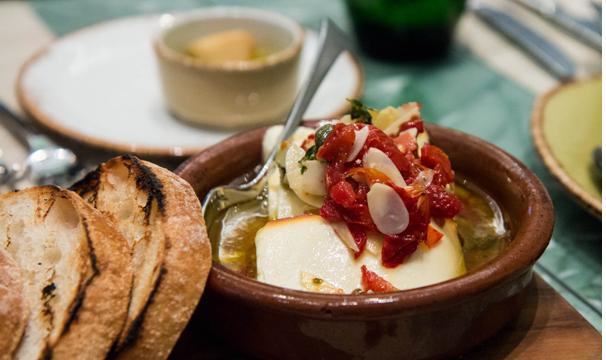 Mediterranean food can be found at almost all parts of the world. This cuisine is often served in high class casinos and resorts as well as various top rated brand restaurants. The food includes a great variety mainly from the border countries of the Mediterranean Sea which is Spain, France, Italy, Greece, Turkey, Syria, Israel, Egypt, Algeria, Libya, Tunisia and Morocco.
Why people love Mediterranesn food is not only because of variety but also because it is quite healthy and nutritious be it the Feta cheese or vegetables like Pepperoncinis, Garbanzo Beans, Sesame or their popular Bulgur which is dried cracked whole wheat. The spices like Thyme, Dill weed, Oregano, Sumac dressed over Chickpeas or meats is just awesome.
If you are in Philippines or visiting the country for your new year vacation in 2019 then here are the best places to eat Mediterranean food in Manila.
1. Cyma Greek Taverna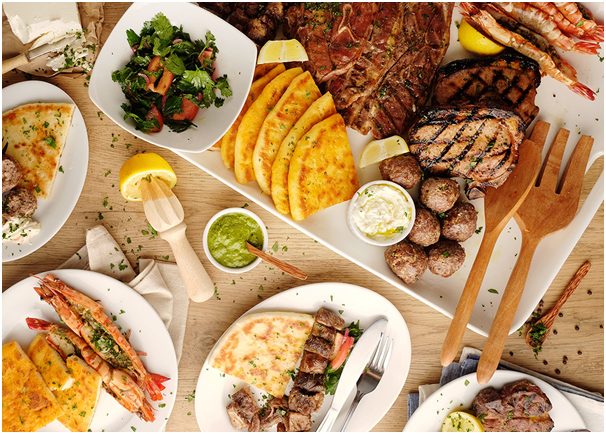 Location: Greenbelt 2, Greenbelt Dr, Makati, 1223 Kalakhang Maynila, Philippines
Phone: +63 2 729 4837
Cyma offers a rich array flavors and spices from Greece and the Mediterranean coasts, straight to the Philippine archipelago. Owned by Chef Robby Goco it has evolved into the premiere chef and restaurateur of the Philippine dining scene. You can find bunch of seafood dishes and meat as well as their popular Saganki and Roka Salata.
Click here to know the menu
2. Sultan Mediterranean Grill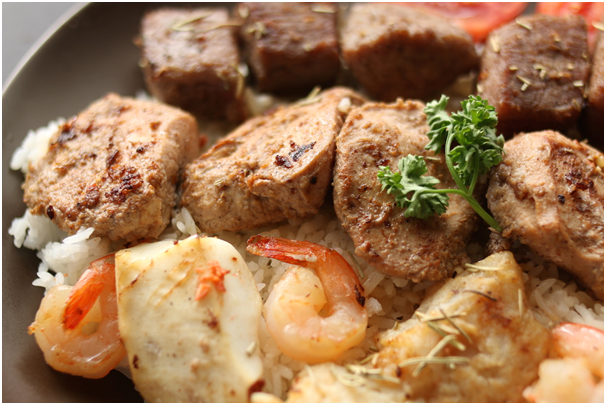 Location: 190-C Wilson, San Juan, 1500 Metro Manila, Philippines
Phone: +63 2 397 8163
With lots of Mediterranean food to taste you can peek at this restaurant and see for yourself. Right from the starters, breakfast, meals, pizza snacks and dinner you can never feel short of tantalizing your taste buds here. Click here to know the menu.
3. Kos Greek Ouzeri
Location:  Unit A 116- UPIS, UP Town Center Complex, Katipunan Ave, Diliman, Quezon City, 1108 Metro Manila, Philippines
Phone: +63 2 287 1558
This restaurant is located in the newly built Ayala mall U.P. Town Center along Katipunan. The idea of this restaurant is to serve simply authentic Greek food along with wines and the traditional Greek drink Ouzo. The menu is based a lot on the small spreads and dips called mezedes that is very common in Greece as well as in other Mediterranean countries under different names.
4. The Cafe Mediterranean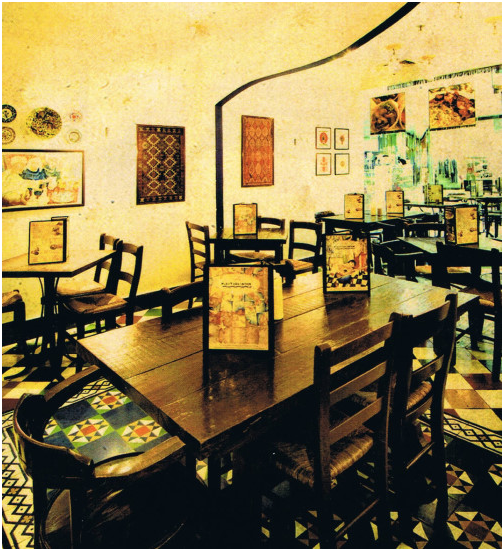 Location:  1st Level, Greenbelt, Paseo de Roxas cor. Legaspi St., Ayala Center, Makati City, 1226, Metro Manila, Gamboa, Makati, Metro Manila, Philippines
This superb restaurant has many branches across the Philippines. Their extensive menu includes burgers, kebabs, soups, salads, pizza and more. Click here for its Mediterranean menu.
5. Greeka Kouzina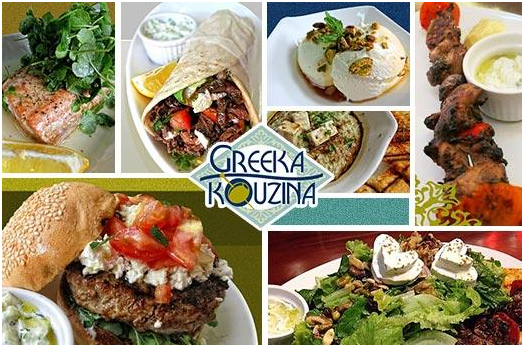 Location: SM Aura Premier, McKinley Pkwy, Taguig, 1634 Metro Manila, Philippines
Phone: +63 2 964 3354
Greeka Kouzina popular dishes include their grilled chops, riblets and other meat options. Greeka Kouzina is a Greek-inspired restaurant that serves authentic Mediterranean cuisine
6. Hummus Elijah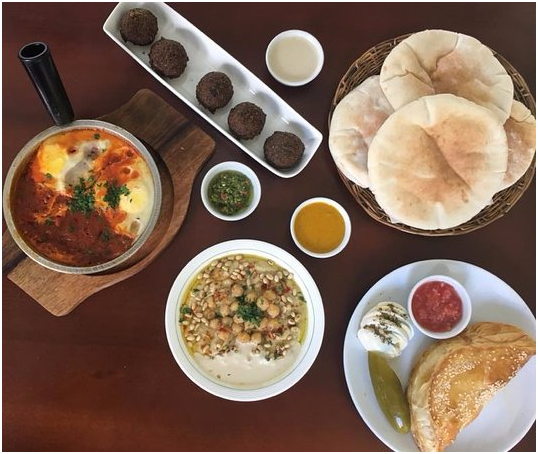 Location:  7850 Makati Avenue, Makati, 1209 Metro Manila, Philippines
Phone: +63 2 802 18854
Hummus Elijah was created after Chef Elijah decided to fulfill his life dream and bring the authentic Mediterranean cuisine to the Philippines. The authentic taste comes from family recipes and from fresh, simple and tasteful ingredients straight from home. In every hummus from Hummus Elijah there is a bit of true Mediterranean culture and flavor. Click here for the latest menu.
Besides these you can enjoy Mediterranean cuisine at Tapenade, Chaplin and various other places in Philippines.