How to play Xoc Dia online in the Philippines?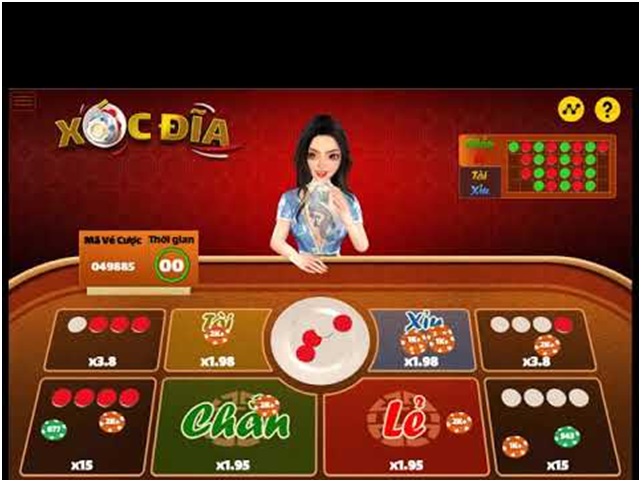 Xoc Dia is the popular street game in Asia specially in the Vietnam and Philippines. The game probably originated around 1909. This game is considered illegal by the governmental authorities because it's thought to be linked with criminal activities and gambling is defined as an illegal act in the Vietnamese Criminal Code.
Online casinos have made things easier for punters now. You can easily play this game all legally at online casinos of your choice. This simple yet exciting gambling game originates from the streets, and is steeped in Asian culture just like sic bo. It's easy to play, takes just a few moments to learn, and offers big rewards for lucky players!
The English translation of xoc dia is 'shake the plate', which is the main part of the game. It was and still is quite common in Vietnam, where it was first played in the early twentieth century. To play, all you need are a few coloured coins and a bowl, which helps to explain its popularity among illegal street gamblers.
How to Play Xoc Dia Online?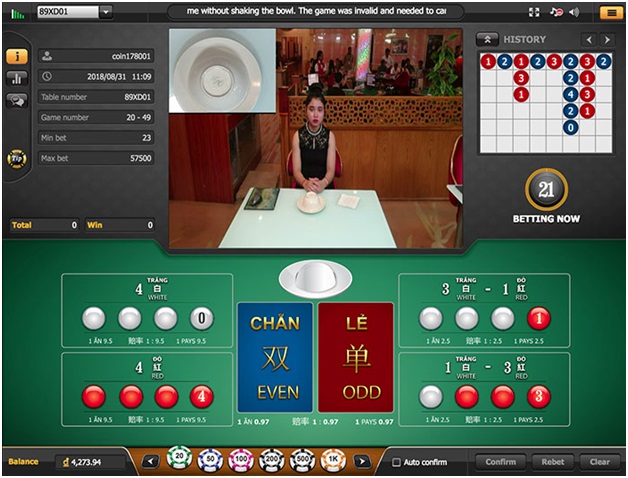 Whether you're playing xoc dia online or on the streets of Vietnam, the general concept is very similar. A number of chips are placed into a bowl, each of which is red on one side and white on the other. The bowl is then shaken and flipped over. This will reveal how many chips are red side up and how many are white side up.
The aim of the game is to correctly predict how many chips will be red or white once they're revealed. So, every time you place a bet, you'll be betting on either red or white.
You can choose moderate bets like odd reds or even reds, with roughly 50/50 odds. Or you can go for something more dramatic to boost your pay out, should you win.
You can even play Xoc Dia at live casinos online which is played against live dealer.
All you need is to find the best Philippines online casino and sign up as a player.
After registration make a real money deposit. Add real funds using a credit card, e-wallet or cryptocurrency.
Then find the game Xoc Dia and begin to play even with your mobile.
Xoc Dia Bets, Probability and House Edge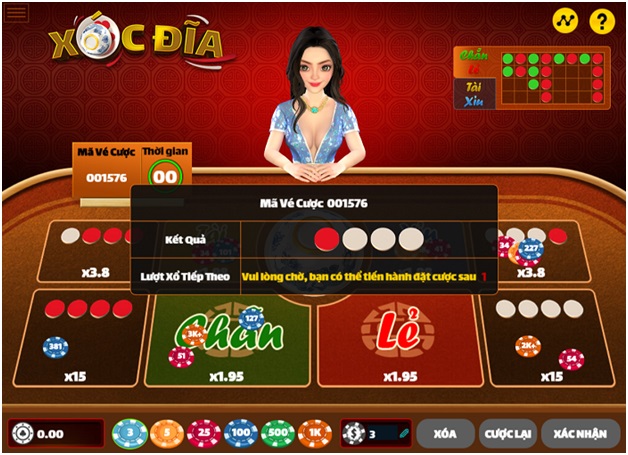 There aren't too many different types of bet in xoc dia online, so you can probably learn them all in just a couple of minutes. It's important to note that online xoc dia is different to the version played on the streets. While the street version may use more colours, the online casino version is simplified with just two colours of chips – usually red and white. This makes it easier for you to learn the rules, calculate odds and place bets.
The house edge in online xoc dia increases if you bet on less likely outcomes. For example, if you bet on there being an odd or even number of red chips, the house edge is 2% and the bet pays out at roughly even odds. But you can also go for an outside bet like all red or all white, which pays out at a much more attractive 9/1 – yet boosts the house edge to a massive 37.5%.
Other xoc dia bets also follow this pattern. Betting on three red or three white pays 4/1 and carries a house edge of 12.5%.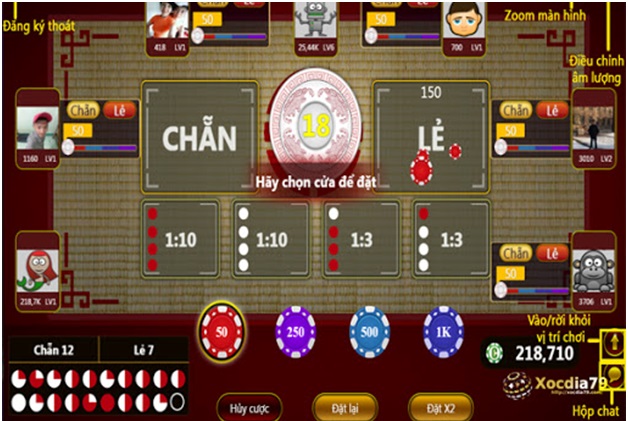 Some of the best xoc dia websites offer both free and real money games. Xoc dia is not as well-known as casino classics like baccarat and blackjack, which means new players may be tempted to play free online xoc dia. This can help you to learn the rules and get familiar with the game before you put real cash on the line.
However, there really isn't too much to learn about how to play xoc dia. The rules are simple and you can pick up the concept of the game in just a couple of minutes. If you watch a couple of hands of live dealer xoc dia you are likely to understand the rules and gameplay, meaning you can skip free xoc dia altogether.
If you've never played xoc dia online, you can play for free to learn the basics. But if free xoc dia isn't available – or you don't fancy it – you can pretty much pick up the rules as you go in real money online xoc dia.
How to Win at Xoc Dia?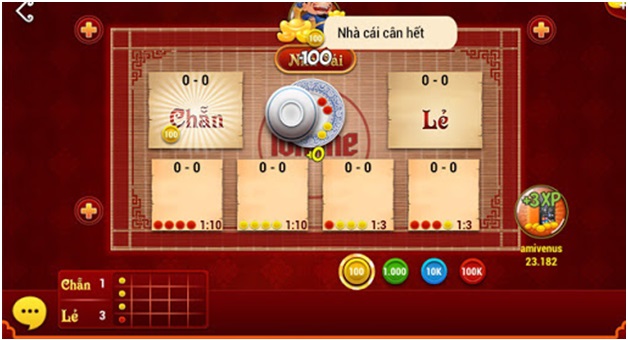 Playing xoc dia online is pretty straightforward, which means the strategy is quite simple too. Here are a couple of tips from our experts to help you win at online xoc dia:
Bet on even reds or odd reds
Reduce the house edge to just 2% by sticking to the even reds and odd reds bets. This gives you the best statistical chance of making a profit.
Manage your bankroll
Set a strict limit before you sit down at the table and stick to it. The game is fun and fast, making it easy to lose track of your spending.
Although the rules are similar, playing xoc dia online is much safer and easier than playing in Vietnamese street games. Stay away from the unregulated games and stick to playing at a top casino.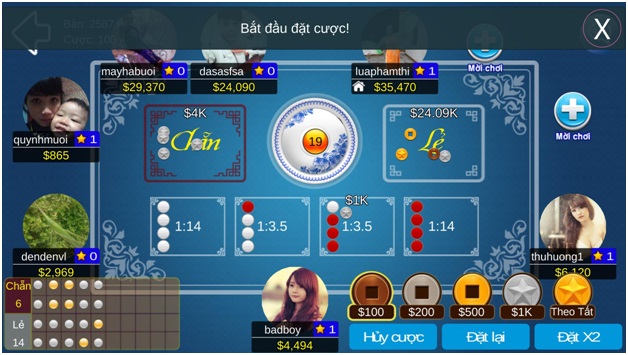 There are many free Xoc dia online apps available at app stores which you can download and play first for free to understand the game and learn how to play. When you are thorough enough with the game rules then you can switch to real money Xoc dia online to play and win.
Now that you know all about this mysterious game, why not play xoc dia online. It's widely available and provides heaps of fun. Sign up at one of the best online casinos in the Philippines and grab a big xoc dia welcome bonus to add more credits to your bankroll.