Resorts World Manila
Last week, I told my friends "For my next review, I'm thinking about going to Resorts World". To my surprise and amusement more than 3 of them chanted back in a playful whisper "Resorts World Manilaaa…" I realized then that this was an excellent example of marketing or branding activity that has been deeply ingrained into mass popular culture, successfully invading and altering everyday behavior.
Having been so effective in their marketing, I was optimistic about how well they were going to deliver in terms of actual casino/ gaming experience.
Location and Aesthetics
Anticipating some of the good ole' Metro Manila traffic, I left early and made my way to New Port, Pasay without much difficulty. Since it was still early, I spent some time looking around the Mall and Cinema before heading to the casino.
The casino entrance is welcoming and is a little less intimidating to newbies as some may be. At first glance you will see the arrangement of the floor neatly split into two sides. One side for table games, another for the slot machines, and nestled nicely in the middle is Bar 360. By the bar, there is a small round stage set-up for live performances or entertainment which you can enjoy between bouts of games or dinning.
Looking around you'll notice that the game areas aren't heavily ladled with excessive ceiling or wall decorations which can be distracting. Rather, the interior design smartly becomes bolder around areas meant for rest surrounding you with a luxurious feel in a state you can better appreciate it in.
They have 3 floors which meant I had quite a bit of floor space to go over and a lot to see. "Happy problem" – I told myself.
Games and Entertainment
Despite my usual urge to head straight to the tables, I went to the slot machine area first. Looking around at the many different themes, I eventually settled on Life of Luxury feeling like a win there would be good omen for the rest of the night or more optimistically – the rest of my life.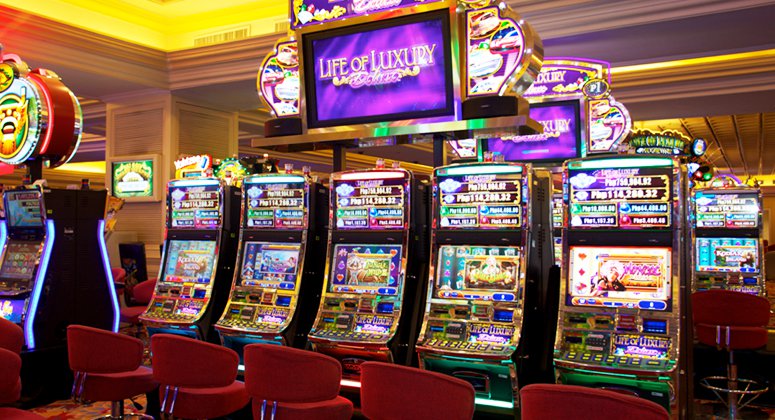 I made some winnings after some time playing before I had to really struggle to stop, collect, and move-on for the night. I forgot how easily I get absorbed by slot machines.
Since I made some money, I went over to Bar 360 and decided to eat while checking out the stage performance. I got a whole pizza to myself (this is how I splurge – no judging!) The live performance was nice, nothing too special but definitely good accompaniment to my indulgence.

Feeling extremely full, I walked around the table area to burn off the guilty calories. From what I saw they offer Casino Stud Poker, Texas Hold'em Poker, Pai Gow Cards, Bad Beat Progressive, and others. Not wanting to press my luck for the night, I didn't sit down to play any of the games.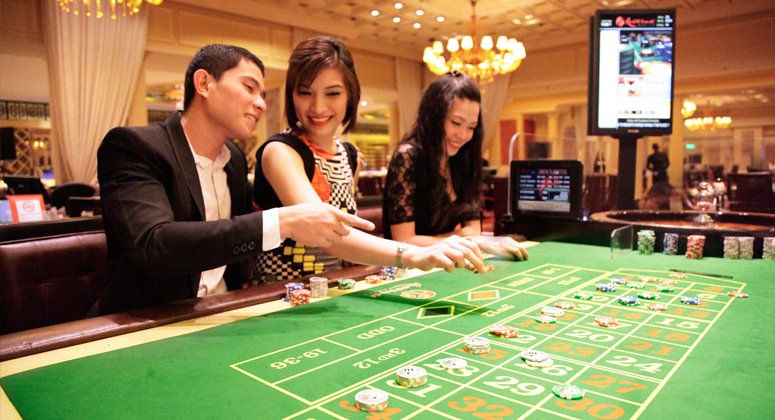 Staff Service and Guest Relations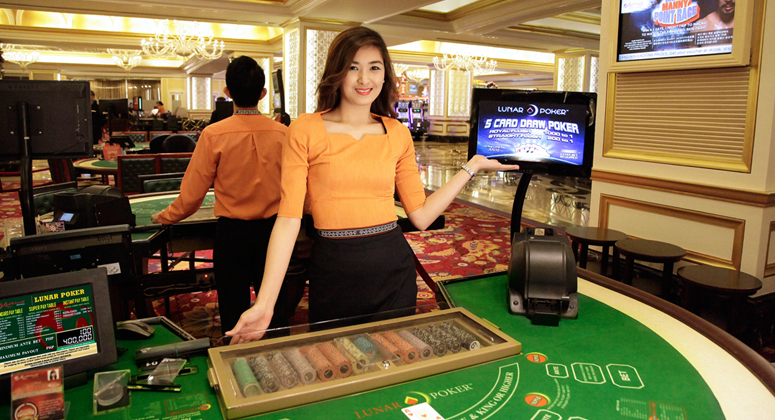 Service, as it is in almost all industries, is an important and integral part of the entire casino experience. When it comes to this regard, for this night specifically, I can honestly say that I'm happy with the service provided in Resorts World Manila. The staff were all very easy on the eyes and spoke pleasantly, nor did I notice any of them "slacking off". Usually I'd see that there would be one or two joking around with each other or failing to notice me as I try to get their attention. This night out, the service was excellent both on the game floor and at the bar.
Summary
In summation, Resorts World Manila delivers quality entertainment and gaming experience today as much as it did when they first opened back in 2009. I find that it is still highly competitive with the newer casinos that have opened.
My advice for the night:
Catch the live performance
Exercise caution and control on the slot machines (if you get into it like me)
Have the pizza (second to SNR in my opinion) or;
Eat at Passion, I didn't get to but I heard good things and will definitely try next time