The four best places to celebrate New Year's Eve in the Philippines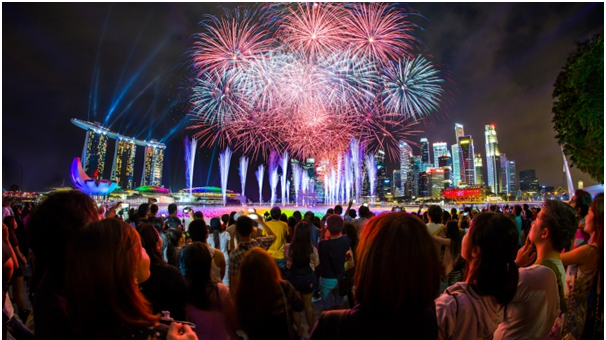 New Year is round the corner and Philippines is all set to welcome 2019. There are many traditional as well as modern ways to celebrate the occasion at this country. Many Filipinos love to stay indoors and enjoy with family and friends and most want to go out to visit new places or watch the fire crackers,  go to parties, do shopping and have fun.
Here we bring to you the the four best places to celebrate New Year's Eve in the Philippines to enjoy the new beginning of the year.
1. Resorts World Manila
Location: Newport Blvd, Newport City, Pasay, 1309 Metro Manila, Philippines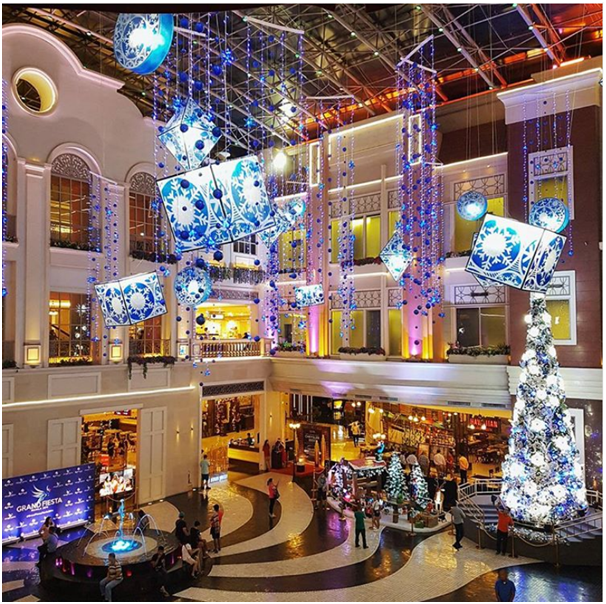 Resorts World Manila is one of the glamourous and rich way to celebrate New Year's Eve. You can stay at the luxurious hotel and have all the entertainment to take part bidding farewell to 2018.
Last year Resorts World Manila culminated a season of cheery festivities with a New Year's Eve Grand Countdown at the lavish Marriott Grand Ballroom – the biggest hotel ballroom hotel in the country to date. The ballroom is capable of comfortably hosting around 4,000 guests for a truly grand feast. Lavish and loud, the New Year's Grand Countdown Party blends chart acts and DJs, top class dining and some extra special surprises.
Play slots and other games and join the casino to have a Bingo blast on December 30th 2018.
Visit here to know the latest events
2. Quezon Memorial Circle
Location: Elliptical Rd, Diliman, Quezon City, Metro Manila, Philippines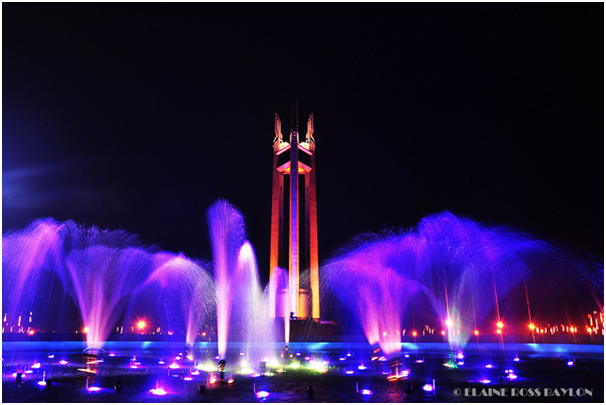 The Quezon Memorial Circle is a national park located in Quezon City, which became the capital of the Philippines from 1948 to 1976.
The park is located inside a large traffic circle in the shape of an ellipse and bounded by the Elliptical Road.  Its main feature is a 66-metre (217 ft) tall mausoleum containing the remains of Manuel L. Quezon, the second official President of the Philippines and the first of an internationally recognized independent Philippines, and his wife, First Lady Aurora Quezon
A couple of years ago, the city commemorated its 75th anniversary and welcomed the New Year with an epic street party that rivaled even those seen abroad in capital cities like London and Sydney. From its 3D mapping show to world-class pyrotechnic displays, there are plenty of wows, special moments and awesome diversions during the New Year's Eve countdown at the Quezon City.
With lightshows, entertainments and a huge fireworks display, Manila's national park always shines bright as a top New Year's destination—which is probably why TV crews also show up to record the event.
Click here to know what they are offering this new year eve
3. Cebu City
Location: Central Visayas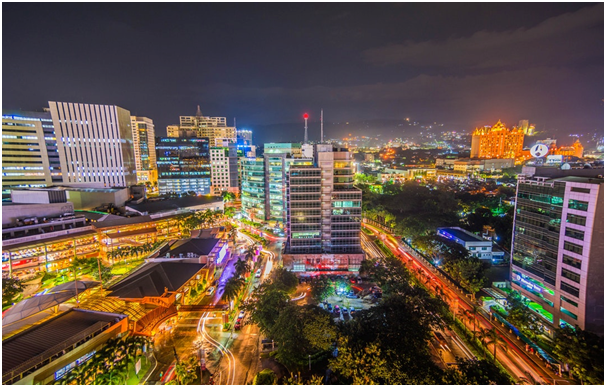 Cebu is a province of the Philippines, in the country's Central Visayas region, comprising Cebu Island and more than 150 smaller surrounding islands and islets. Known as the "Queen City of the South", Cebu is home to a cluster of fabulous hotels that will usher in the New Year with convivial countdown parties complete with good company, music and drinks. Take your pick from Waterfront Cebu, Parklane International Hotel, the Radisson Blu, Crown Regency Marco Polo Plaza, or even Shangri-La Resort and Movenpick Hotel on Mactan Island. Also you may check out whatever is going on at Ayala Terraces as well as gaze at the magnificent fireworks display at Mountain View Nature Park.
4. Boracay
Location: Island near Cebu or Manila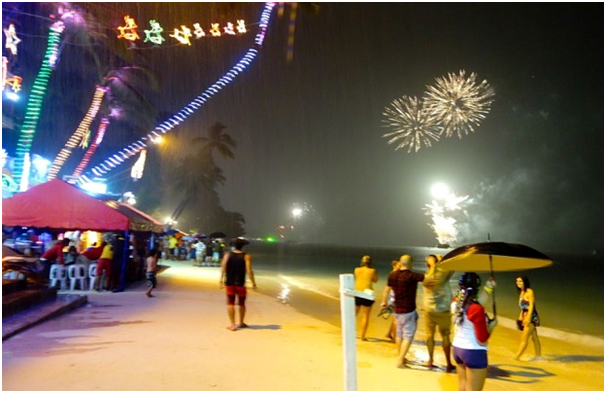 Boracay is a small island in the central Philippines. It's known for its resorts and beaches. Along the west coast, White Beach is backed by palm trees, bars and restaurants. On the east coast, strong winds make Bulabog Beach a hub for water sports. Boracay was ranked one of the world's top 24 New Year's Eve destinations in 2015, even outclassing celebrated international favorites like Ibiza, Las Vegas, and Rome. You can take part in crazy countdown parties, incredible fireworks display and fresh seafood delights.
Click here to find the events of New Year Eve 2018
Besides these four best places you can enjoy New Year's Eve at  Treñas Boulevard in Iloilo, SM Mall of Asia, Makati, Rizal Park, Baguio and Tagaytay.
Enjoy the Grand Buffets in hotels and restaurants that host great event package at affordable prices and some even serve free meals. Visit malls for open air events welcoming the New Year with music, performer and dance parties. Also peek into online casinos for various new year offers.