New World Manila Bay Hotel and Casino
New World Manila Bay Hotel
For awhile now I've been frequenting the area of Manila reviewing casinos. Every time I am around the area I notice this building and am pleasantly surprised that I get to finally visit. Apparently New World Manila Bay Hotel took over the old Hyatt Regency Hotel and Casino Manila area.
Location and Aesthetics
Situated in the middle of the city, closely located to popular tourist areas such as Intramuros, Luneta Park, Rizal Park, Chinatown, and the Cultural Center of the Philippines. This also means that it is surrounded by competitor casinos such as Okada Manila, Solaire Resort and Casino, City of Dreams Manila, and Sofitel.
As soon as I walked into the hotel I could feel that the hotel interiors gives off the old grand-type of prestige. Probably because it has thick walls and columns, with wide spaces for the halls. I personally like the design approach and the ambiance it exudes. Stopping only to get directions, I made my way straight to the casino area.
Games and Entertainment
If you are looking for gaming and entertainment you will make your way over to Casino-Filipino. When I got there and saw that there were three floors making up the casino, I knew it was going to be a long night of looking around.
Add to this the fact that the floor space of this casino is big. They have a lot of tables and machines around and seem to offer all types of games. I looked around the tables trying to decide what to play. I spent a good 15 minutes simply overwhelmed before I could actually settle on an available Baccarat table. From what I saw that night they also have Blackjack, Pontoon, Texas Hold'em Poker, Roulette, Sic Bo, Stud Poker, and Super 6.
There is also a wide assortment of slot machine games available. You can approach any of the promotion staff and they'll be happy to explain the categories.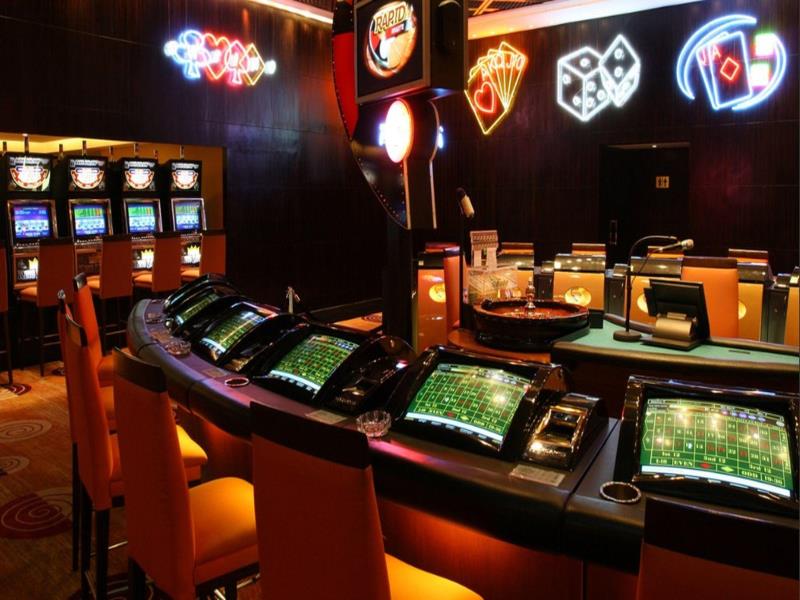 Staff Service and Guest Relations
Comparing the courteous smiles and the pleasant tone of voice from the staff inside New World Manila Bay Hotel with the ones in Casino Filipino, I felt a little disappointment. I distinctly got a cold feeling from some of the dealers as I looked around. Probably one of the reasons I lost quite a bit, I got hit with bad luck.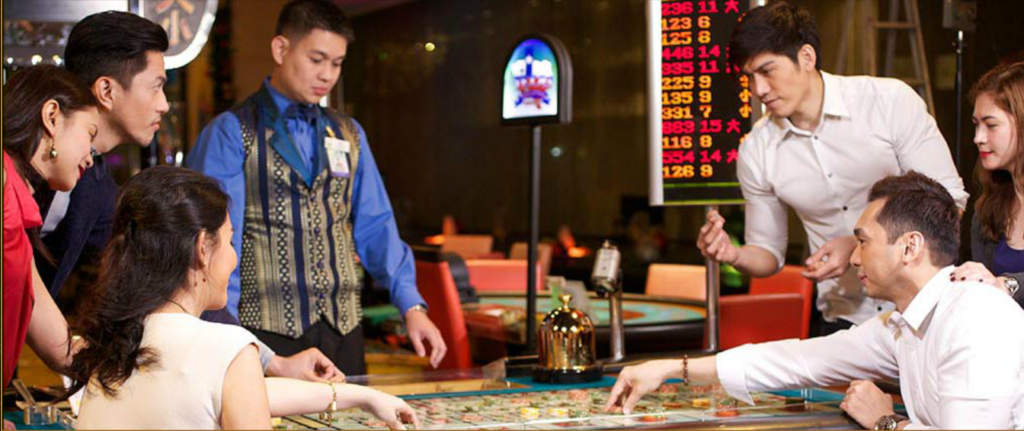 Feeling a bit grumpy from the loss and the cocky dealers I made my way back to New World Manila Bay Hotel to eat my worries away. I was honestly excited to eat at either The Fireplace, Li Li or at the Market cafe. I ended up eating at Li Li and I have to say that it turned my whole night around. The dim sum was incredible and I absolutely recommend the honey roasted barbecued pork.

Summary
It's hard to say whether I enjoyed myself or not. Truthfully when I walked in I had a good impression of the hotel and I was optimistic about the evening. Walking through the casino I felt overwhelmed by the size but I was still happy with the availability of options. The only thing to ruin it was that cocky staff personnel and yes – my losing. (Honestly who wouldn't feel bad about losing though.)
My advice if you ever find yourself here:
Eat at Li Li (or The Fireplace / Market Cafe and let me know!)
Stick to the slot machines, the staff at the casino were bothersome