Midas Hotel and Casino
Midas Hotel and Casino, named after the mythical king who possessed the power to turn everything he touched into gold. Although appropriate, especially for a casino, adopting the name seems to both be quite the promise to the guest and the challenge to the house. Hopefully this turns out better for guest and the house than it did for the King Midas from the myth.
Location and Aesthetics
Situated along the famous Roxas Boulevard, is an automatic plus in my book. Although this also means that it is not too far away from its competitors like Solaire Resort and Casino, City of Dreams Manila, Okada Manila, or Sofitel. Actually it's also close to Ninoy Aquino International Airport, which means it's also near Resorts Worlds Manila.
Suffice it to say finding the place is relatively easy. If, like me, you're coming from EDSA, then it is just a right turn at Roxas boulevard and straight on for a few meters where you will see it on your right.
Surprisingly the entire building isn't made to look like a golden monolith of wealth. I actually hoped it would be just for the laugh. The inside was also not made to appear like gold although I liked to tell myself that the interiors of Midas had touches of gold (pun intended).
Moving past the name and my need to make that silly pun, the interiors aren't anything special. The interior design was decent, sleek, and elegant but I did not find it remarkable.
Games and Entertainment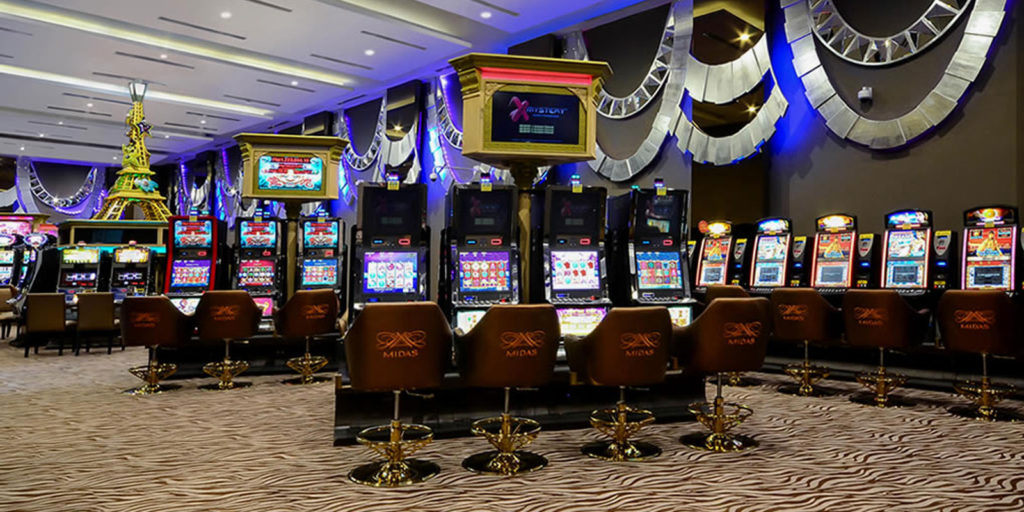 Although it had the standard things one would expect to see at a casino floor, such as tables and machines, the space looked a little cold. My first thought was that it was a corporate function room turned casino floor. I did like the fact that the spacing between the games were quite wide in terms of mobility. I think though that the wideness of the space is also what kept it from looking busy or buzzing.
Midas Casino offered a respectable variety of table games which include the likes of baccarat, roulette, and pontoon. I played a couple of games before retiring to the bar and catching the performance.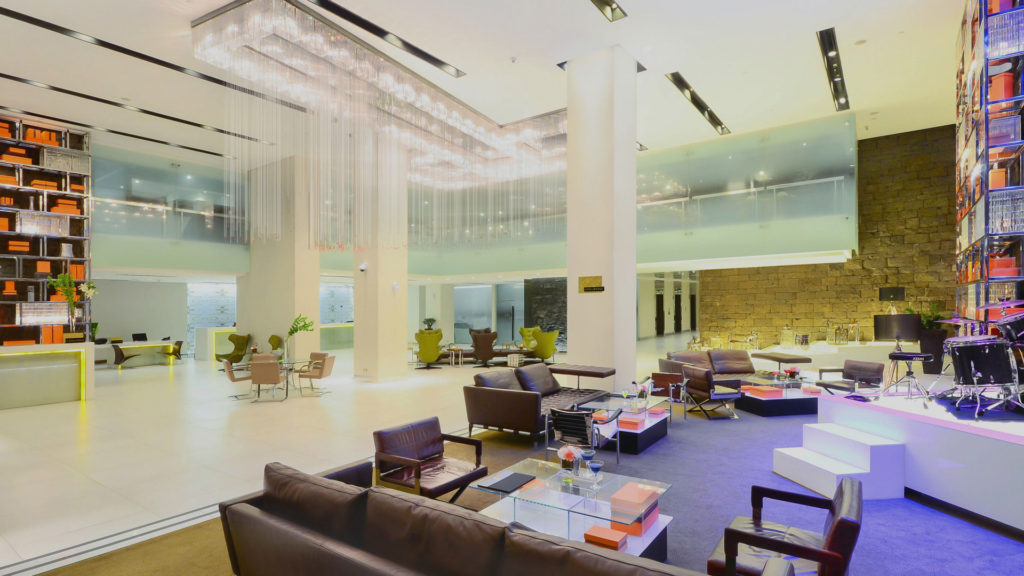 Staff Service and Guest Relations
I have to give credit to the staff member from promotions who walked me through the process of joining the Midas Casino rewards club. She really did well elaborating the benefits and specifics. At the end I found that the explanation was clear and interesting, add to that she answered all my concerns very well. I give the service a score of 9/10 and it would have been perfect had she not needed to ask me my name a second time while talking to me.
Summary
Midas Hotel and Casino is competitive given its location. It is surrounded by big name casinos but manages to still draw in its own crowd. My advice for anyone considering going out for a night of gaming and quiet luxury would be to try this place; especially when you're done with the other casinos along Roxas Boulevard.